Celebrating our 2018 summer graduates
Hundreds of graduates celebrated their achievements at the Barbican Centre on what is undoubtedly one of the biggest days of their lives.
Date: 2 August 2018
Hundreds of students gathered at London's iconic Barbican Centre on Monday 30 and Tuesday 31 July to receive their degree certificate at London Met's summer graduation ceremonies.
With six ceremonies in two days, it was a lively and exciting event. On Monday 30 July, students from the Guildhall School of Business and Law, the School of Computing and Digital Media, and the School of Human Sciences graduated. The School of Social Sciences, School of Social Professions and The Cass graduated the following day.
Professor John Raftery, London Met's Vice-Chancellor, said: "Graduation is an important step in our journey and we are proud of our students' achievements."
Speaking directly to graduates he said: "While Graduation marks an end, it also marks a beginning. I call each of you to action, to go out from here, with the confidence, to work as active citizens contributing to your family, your community and your country.
"Employment rates for London Met graduates is at an all-time high, with 96.7% of our graduates going on to secure work or further study six months after graduation. This is a truly exciting time to be a London Met graduate and I wish you all the best with your future."
Four Honorary Doctorates were also celebrated at the awards – follow the link for a transcript of their citations (opens as a PDF in a new window):
Graduates were able to enjoy refreshments on the stunning Barbican terrace in the hot summer sun with their families and loved ones. There was also the chance to buy a keepsake, sign-up for our alumni association and get those all-important selfies.
"Graduation is much more than just a short walk on the stage. It is an opportunity to reflect on fantastic journey, on all ups and downs, on all the hard work, tears, sacrifice," said Klara Orackova, a Diplomacy and International Relations BA graduate.
Alison Kriel, Doctor of Philosophy, gave some invaluable advice to recent graduates. She said: "As you go into work, make sure you go somewhere where you are going to be truly happy. Take responsibility for being happy so that you can give you very best to that workplace. And make sure that they know what your values are and make sure that they are going to embrace you and your values in its truest sense. The happier you are the more successful you will be."
Congratulations to all our 2018 summer graduates!
Follow the online conversation at #LondonMetGrad18
With graduate employment at an all-time high – 96.7% of London Met graduates go on to secure work or further study six months after graduation (Destination of Leavers of Higher Education, 2016-17) – why not join us this September? Find out more at londonmet.ac.uk/clearing.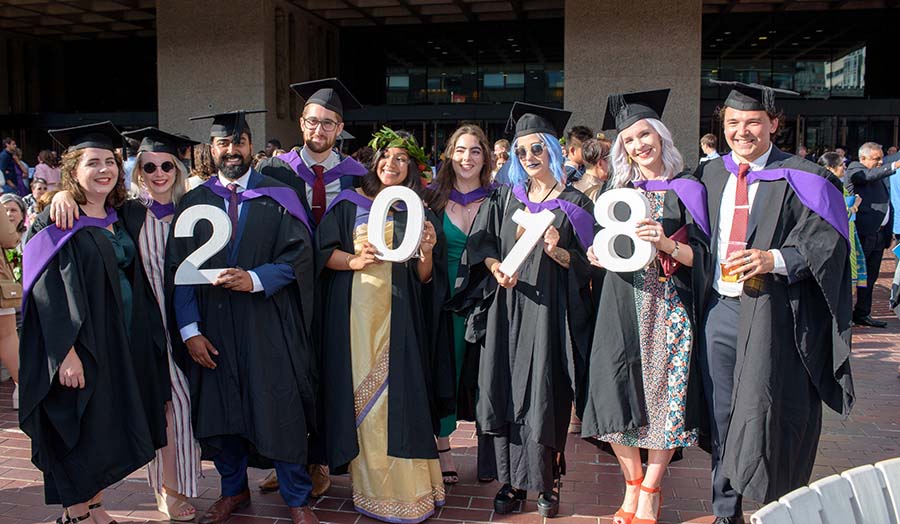 Read some of our inspirational 2018 Graduate Stories: