Graduate stories: Ariadna Gonzalez Lopez
Ariadna Gonzalez Lopez was unsure about what she wanted to do after university. Since graduating from London Met, she is the most confident she has ever been.
Date: 1 August 2018
Hundreds of London Met students gathered at the Barbican, London, for their graduation ceremonies. In our Graduate Stories series, we share a selection of their, often inspirational, stories and what they plan to do next.
Spanish-born Ariadna Gonzalez Lopez took a leap of faith and began studying at London Metropolitan University whilst she was still unsure about what she wanted to do with her career. Her decision was based on talking to friends.
Whilst at the University, Ariadna discovered her passion for computer science. She will graduate this summer with a first.
Ariadna came to the Islington-based university to study Computing, Technology and Mathematics Extended Degree BSc and furthered her education to study Business Information Technology BSc once completing her initial degree. Her decision was based on talking to two of her friends who also studied at the University and enjoyed their time at London Met.
Ariadna, who began her education in Spain, said: "After I finished the scientific baccalaureate in Spain, I decided to do a gap year in London. I wasn't sure what I really wanted to study afterwards and I decided that doing the gap year will be a great way to learn English and to gain experience out of my comfort zone.
"Once in London, I loved the city, but I was still undecided about what to study. Because I applied late I didn't have much of a choice and I end up doing computer science which I thought I would not like at all. I ended up loving it and have achieved a first."
Ariadna says that she has enjoyed working and studying alongside her fellow students and the atmosphere of the University the most. She says her favourite thing about her course has been the "well balanced mix between business and science." London Met's Business Information Technology BSc course aims to teach students how to utilise key skills such as database building, management, project management and e-business, which are essential to surviving in the modern jobs market.
Now she that she has graduated, Ariadna plans to embark on world trip for a few months to experience and see what the world has to offer. First stop on her world tour is Asia where Ariadna will visit Sri Lanka, Vietnam, Japan and Indonesia. She will then tour Oceania which will be followed by North and South America. All in all, Ariadna will be travelling for five months before she returns to the UK.
She is looking for graduate schemes which she can undertake after her travels to experience and work in different areas of computer science with the aim of broadening her knowledge of the industry and kick starting what promises to be an exciting and varied career.
Ariadna graduated on Monday 30 July with First Class honours degree in Business Information Technology.
Join the conversation and share your story #LondonMetGrad18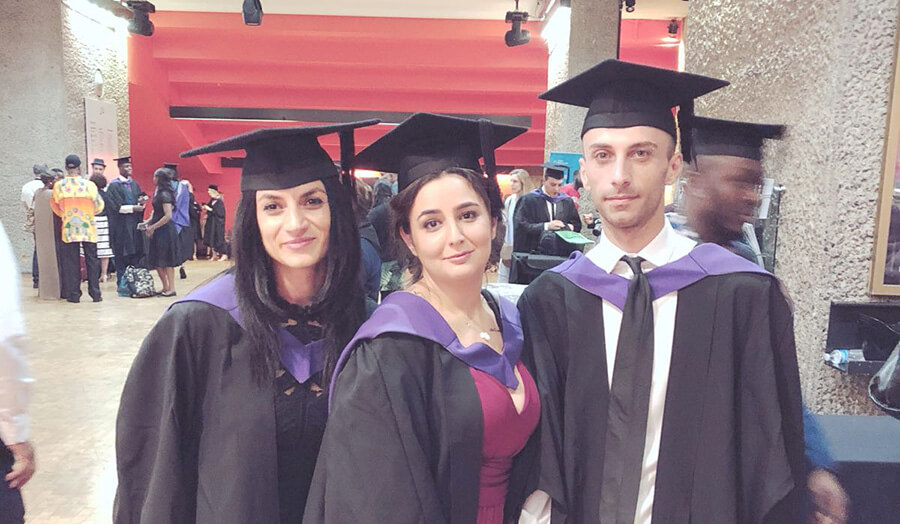 Read some of our inspirational 2018 Graduate Stories: