The image above indicates how our posters look.
If you are considering producing a poster, first read about the design and production process and then either:
Commission a poster by completing the design request form
Use a template (if you are a graphic designer) and then send it to Marketing or PR for approval
Copy guidance
As a guide, there is room for approximately 75 words on a poster (not including website URLs and social media handles). More text than this becomes hard to read as people will be passing it in busy corridors or other crowded environments.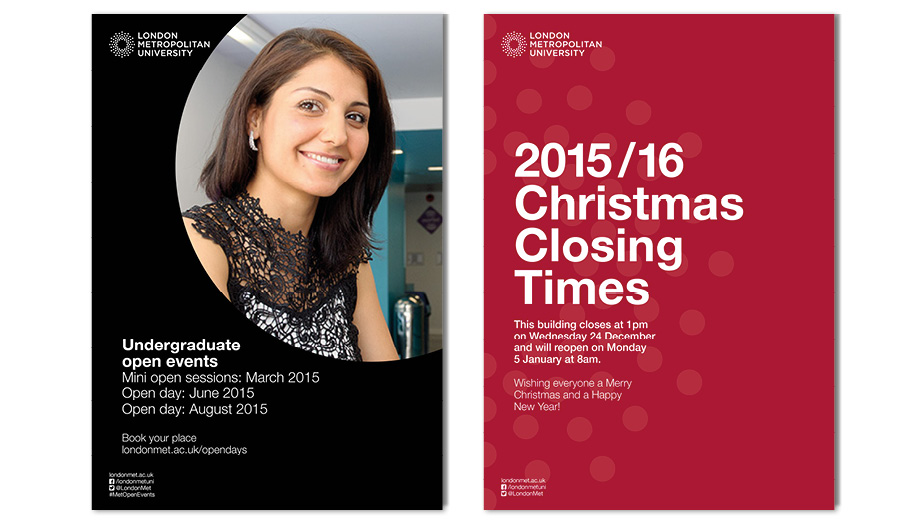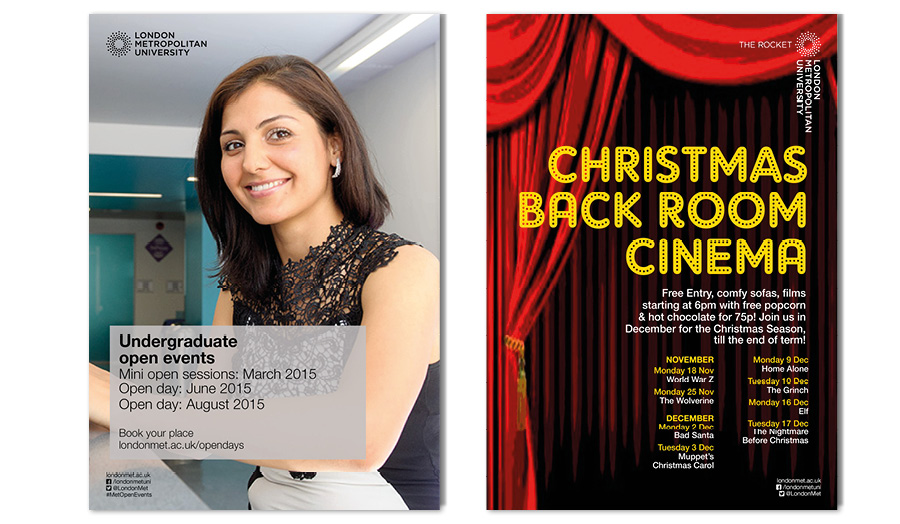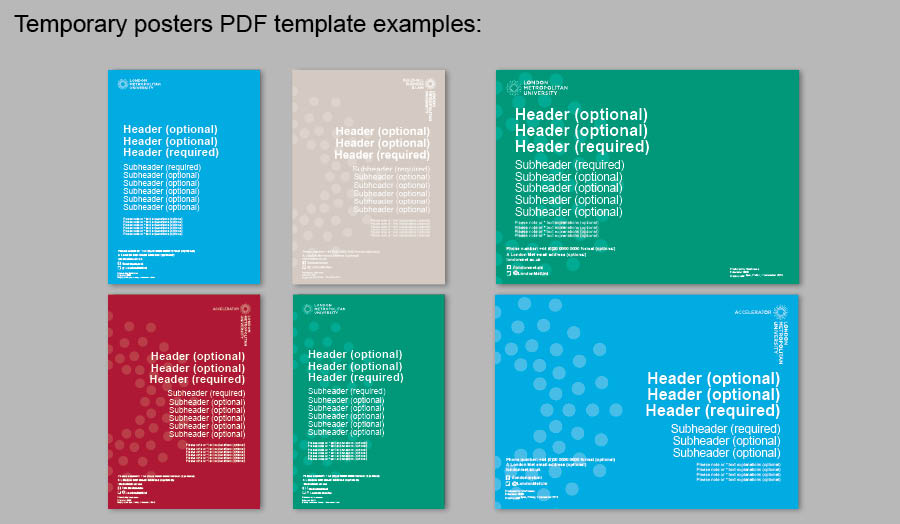 Temporary posters displayed inside of our buildings are created for use for a limited time only and include information about:
directions (to an event, for example)
maintenance works
instructions for students, visitors or staff (for example, if exams are taking place and there is a need for silence)
opening hours
forthcoming events (open days or one off talks, for example)
If you need to create a temporary sign you can download a template and change the text for your own purpose. The font used for signage is Arial. Any signage aimed at internal audiences only (this does not extend to materials for publicity purposes) should use these templates to create consistency around the University.
Temporary signage must be removed once it is no longer relevant to prevent clutter around the University. When creating your sign please include an expiry date, your name and telephone extension in the fields at the bottom of the sign.
All materials produced by or for the University must:
Built into each section of our brand guidelines is the flexibility to allow for creativity and vibrancy. We have developed a set of templates for staff with graphic design skills to use to put together frequently produced items. Please read the brand guidelines before you start designing to ensure that your work is consistent with all of our other communications. The graphic designers the Marketing team uses also enjoy creative freedom when it comes to creating eye-catching materials but will always adhere to our guidelines.
Any design concept may be considered, as long as the guidelines and the design and production processes (including the requirements for approval from Marketing or PR) are followed.