Welcome to our Injury and Rehabilitation Clinic
Empowering London health
Based in the Science Centre in N7, London Metropolitan University's Injury and Rehabilitation Clinic offers high quality but affordable services to give back to the London community. We provide examination, assessment and diagnosis of musculoskeletal injuries as well as treatment and rehabilitation. Additionally, we offer fitness services such as screening, biomechanical and physiological analysis.
The Injury and Rehabilitation Clinic is run by graduate sports therapists on Mondays, Wednesdays and Fridays. There is also an option to see our sports therapy students on Tuesdays and Thursdays (term-time only). Our sports therapists are here to help you:
reduce pain
align posture
prevent injuries
treat injuries
recover faster
We provide hands-on treatment such as manual therapy, massage and joint mobilisations to help reduce muscle tension and improve joint mobility. Planned rehabilitation exercises helping patients with daily movement patterns or peak to perform at an elite sporting level.
"My experience at London Met's Injury and Rehabilitation Clinic has been a 10/10 from day one to the end of my treatment. Thanks for your help, you guys have made me feel like I am in my twenties again and I am forty!"
Jimmie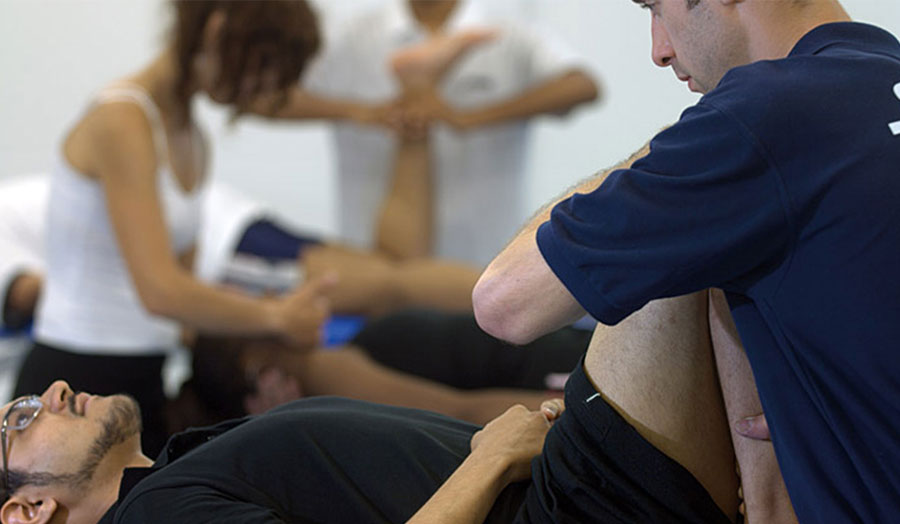 Partially funded by the University, our private clinic is run by qualified sports therapists who provide high-quality services at a reduced rate, giving people from many different backgrounds the opportunity to gain access to a much-needed service in our London community.
Private clinic
Our qualified sports therapists are open Mondays, Wednesdays and Fridays and are here to provide assessments for injuries and health conditions. We provide a variety of premium treatment options dependent on each patient's needs. Other services provided at the clinic include screening, strength and conditioning testing and physiological testing. These services are usually only accessible to elite athletes but are now available to everyone at our clinic.
Student clinic
As well as our private clinic, London Met also has a more affordable clinic run by students, available on Tuesdays and Thursdays. Final year Sports Therapy BSc students operate the clinic as part of their learning experience and placement requirement. The students will have already completed all required assessments and competencies before practicing in the clinic. All of our students are under supervision by staff, providing examination, assessment and treatment of injuries.
Our opening hours
Mondays to Fridays 10am to 5pm
Closed Saturdays and Sundays.
We provide a variety of treatment options dependent on each patient's needs.