PG Architecture Unit 04: Hyper Campus of Redundant Parts
Unit brief
"A false notion of the past prevents the present from happening."
Bernard Cache, Earth Moves, The Furnishing of Territories, p15
We are at a time and place, at times referred to as the Anthropocene, where we need to urgently imagine, speculate on, and project a transcendental future of architecture. Current models of practice based on tradition, craft and the individual genius appear insufficient and possibly anachronistic facing the complex challenges of our built environment and our current climatic predicament.
You are asked to imagine an architecture where the boundaries between building and city fuse together into a form of building as a campus for all living, learning and working together, created through a multi-authored collaborative act inspired by the visions of Lucien Kroll and the L'invention collective. This campus, virtual or real, does not only envision a new model of dense communities but is also centered around a different attitude to current practices, resources consumed and re-used, the tools, technology and the material fluxes deployed, and the way an architecture is adaptable to more extreme natural events of the future? We concurrently have the ambition for you to aim to reduce the ecological footprint, enhancing biodiversity without compromising an aspiring future of architectural delight and sensibility?
"Much of what we are doing is a question of changing the style of thinking."
Ludwig Wittgenstein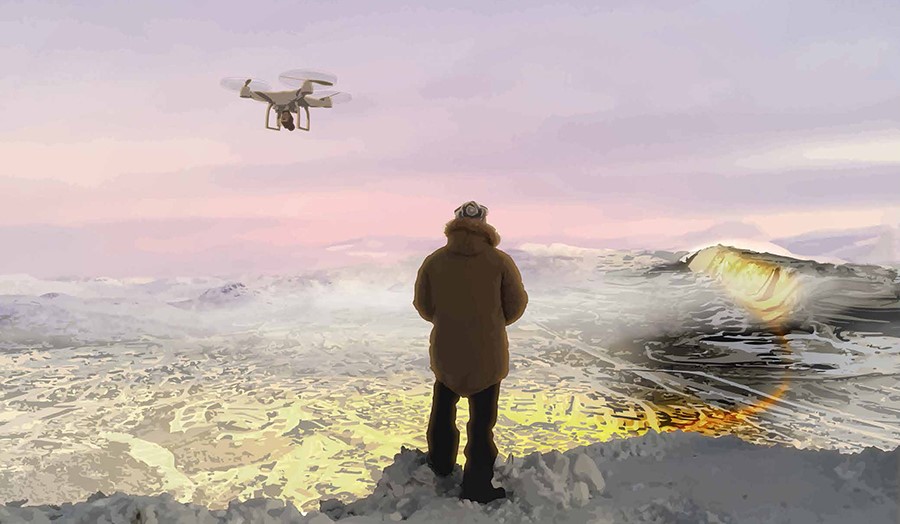 Image credit: Jonas Bertlind looking over Kiruna, Sweden, a city to be moved 20km from its current position, Jonas Bertlind, Unit 4 2018
Details
Architecture Postgraduate Studios