PG Architecture Unit 09: The Artful Vernacular
Unit brief
In 1968, Luigi Snozzi was asked to design a new school building in the outskirts of Monte Carasso, a small village in the canton of Ticino, in Switzerland. He radically refused the commission and suggested instead that new buildings are borne from within the settlement limits. He proposed a series architectural rules about how the town could grow in a robust and humane manner, as time passed. These rules were simple and effective; line streets and thresholds with inhabitable walls or buildings; keep buildings close to each other; do not make building higher than three storeys unless by exception. There were no rules restricting the architectural language of new additions. This way, in his view, the town would be able to renew itself without losing its existing urban character.
We will test these principals, in the small town of Saint Germain de Calberte, in the south of France. We will study the existing town fabric and local vernacular forms and propose new buildings and spaces, made sustainable by their timeless quality and contribution to public space. Our main project for the year will be to work closely, with the mayor, identify sites and spatial structures that have potential for small scale infill projects or concentrated growth in the edge of town, to host schools, clinics, guesthouse accommodation and workspaces.
In preparation for the main project in France, we will begin by designing a small timber house, on three different sites in East London and one piece of furniture for its occupants. We will define what is expendable and in doing so transform conversations about cost, expediency and performance into a cultural exercise. We will think about how a repeatable and simplified kind of contemporary timber construction could be designed as art.
For both projects, we will test how architectural relationships at different scales, from furniture to landscape, could be established and made visible. Emphasis will be given to model making, drawing and the use of colour.
Our study trip will take us on a tour through the Dordogne region of France where we will visit a number of Bastide town settlements.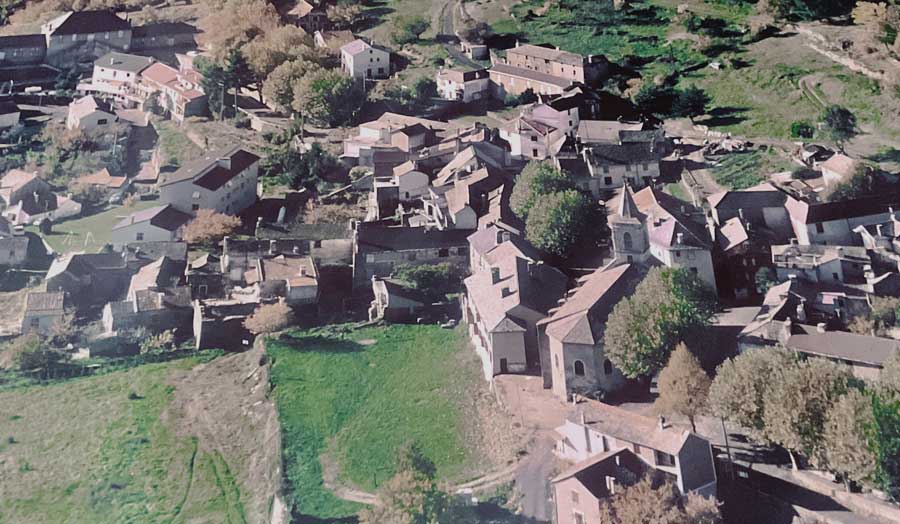 Image: Saint Germain de Calberte, aerial view
Details
Course
Tutors
Stephen Taylor
Theodoros Thysiades
Where
Goulston Street
When
Monday and Thursday
Architecture Postgraduate Studios