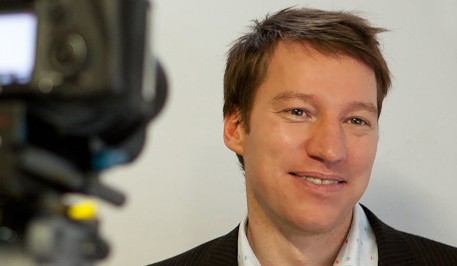 Nate Kolbe
Nate graduated with a MArch from the Architectural Association and a BENVD (Environmental Design in Architecture) from the University of Colorado. In 2003 won the RIBA Bronze Medal and 2012 won the RIBA Silver Medal with his students. In 2004 he won the competition for the 600m tall Guangzhou Tower, completed in 2011 for the Pan-Asian Games.
Nate also founded Superfusionlab in 2007 working on projects internationally, most recently completing a new indoor ice arena in Oman. Other ongoing projects include an eco-resort in Cameroon, multi-unit housing scheme in London and a number of smaller scale projects across the UK.
Nate has been Course Leader since 2013 and runs the post-graduate course in Architecture RIBA 2 - MArch. He also runs the PG unit four which focusses on digital design tools, techniques and development. The unit includes first-person design environments utilising VR tools and telemetry scanning techniques. Previously, the unit has completed live-build projects including a house constructed entirely of bio-foam for the Solar Decathlon in Datong, China, Madrid and Spain as well as a multi-unit dwelling for the Colombian Solar Decathlon.
His teaching interests include the use of digital tools and techniques in design, particularly VR and AR design experiences and processes. The work involves material and spatial research into the design of architecture utilising materials such as mycellium, bio-foam, carbon fibre and others that explore super-sustainable materials for architecture.
Archilab, Radical Experiments in Architecture
Space of Extremes Supermodel
The Making of a Super-High-Rise-Tower
Portfolio