Understanding Lambeth's LGBTQI+ communities in times of Coronavirus: A mixed methods study
This project, conducted between January and July 2021, has been funded by the Transformation Fund, and developed in partnership with Lambeth Council and several local charities (Black Thrive, Black Out, Lambeth Links and Opening Doors London).
If you are a resident of London Borough of Lambeth, identify yourself as LGBTQI+ and over 18 years, please complete the following LamQ+ project questionnaire on issues that Lambeth LGBTQI+ people may be facing in the time of Covid-19
The study aims to:
Identify the needs of Lambeth's large LGBTQI+ communities, especially within the current challenges posed by Coronavirus and the associated restrictions.
Develop new understanding of the experiences and needs of Black and Ethnic Minority members of those communities who have been under-represented in previous studies.
Co-design solutions with our research partners to see how the needs of these communities can be addressed within the current financial constraints across the borough.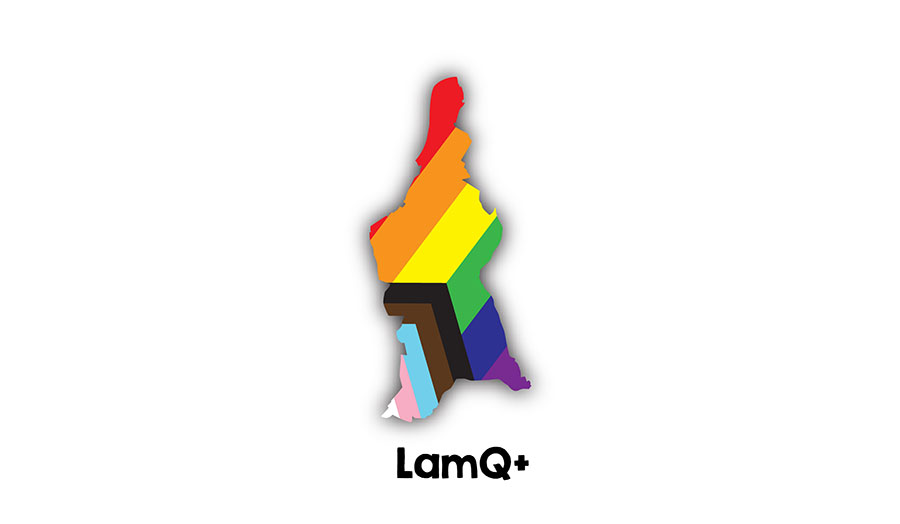 Image: LamQ+ logo designed by Alejandro Pereira Rojas
Project team
More information
The team
The LamQ+ team at London Met includes Prof Louise Ryan, a sociologist, Donna Jones, a social worker, and Dr Karyofyllis (Lakis) Zervoulis, a social psychologist. The team brings together research expertise in qualitative social research techniques including focus groups (led by Louise Ryan), creative methods (led by Donna Jones) and online surveys and statistical analysis (led by Dr Zervoulis).
Moreover, the team has considerable experience in working with LGBTQI+ groups and black and ethnic minority communities, as well as engaging with partner organisations across previous projects.
Daniella Shaw will be the research assistant on the project and brings particular expertise in qualitative research methods, especially ethnographic research. We are mindful of sensitivities in undertaking such research and are committed to working closely with our partners to ensure good ethical practice.
Context
Lambeth has large LGBTQI+ communities. This was the focus of the "Sigma Study" in 2005. Since then there has been limited new information about these communities and their evolving needs over time. Officers of Lambeth Council have become aware through anecdotal evidence, that some members of LGBTQI+ communities, especially Black, Asian and minority ethnic people, have been badly impacted by coronavirus and associated lockdowns. This study aims to provide empirical data on these concerns.
We will address our objectives in two stages:
Stage one
First, a survey (approx. 300 respondents), aims to capture an overall picture of the LGBTQI+ community in Lambeth. The survey will be advertised through a range of media and organisations within the borough using opportunistic sampling. Eligible participants will be adults (18+) currently residing within Lambeth who self-identify as LGBTQI+. Working closely with our partner organisations, every effort will be made to recruit participants from all sections of LGBTQI+ people and diverse ethnic backgrounds.
Stage two
Second, Photovoice workshops (an art-based method to create safe spaces for marginalised voices) aims to unpack in greater depth the perceptions and experience of a sizable minority within the LGBTQI+ community, namely of Black, Asian and minority ethnic people. 10 to 12 participants will be recruited through the survey filter question, where possible, or additionally through our partner organisations working with Black, Asian and minority ethnic LGBTQI+ people.
The questionnaire
The Research Team invites all qualifying Lambeth residents to complete the following LamQ+ project questionnaire.
Please note that this research is specifically for adults (18+ years), who identify as LGBTQI+, and who currently live anywhere within the London Borough of Lambeth.
You may find taking part in this research an interesting experience for you to reflect on issues you or your communities face. If you complete the questionnaire, you can enter a prize draw with a chance to win one of four Amazon vouchers of £50 each.
All data will be fully anonymised and securely stored on the London Metropolitan University drives.
If you want to contact the study team or ask for further information, please contact us via email or via telephone at 020 7133 5254.
Project outputs
Preliminary findings will be shared with stakeholders at Lambeth and our partner NGOs (Black Thrive, Black Out, Lambeth Links and Opening Doors London). We will organise a workshop for discussion and co-production of recommendations and innovative solutions. A final research report will be launched at a community event in Lambeth organised in collaboration with research partners.
As part of the launch event we will also organise an exhibition of photos from the Photovoice workshops. The photos will be mounted for display and a text produced by each participant will accompany the image.
Project partners