The invention of narrative
About this event
Ania Dabrowska and Ektoras Arkomanis will think their way through some of the themes and areas of contention in their work, such as degrees of separation from the subject, responses to absence, erasure and loss, moral dilemmas underpinning gestures of commemoration, the temptation of inventing narratives, deliberate discrepancies between memory and representation, and the archive as a space of intimacy and violence.
Ektoras Arkomanis is a filmmaker and a senior lecturer in architectural history and theory at the School of Art, Architecture and Design, London Metropolitan University. His research revolves around urban areas which remain at the margins of history, planning and the city's conscience. He uses film for its capacity to preserve and explore, but is ultimately interested in what it omits and its inadequacy in describing things that are no longer there.
Ektoras is currently editing his second feature film, A Season in the Olive Grove, a documentary about the area of Eleonas in Athens. He recently edited the book Migrations in New Cinema (Cours de Poètique, 2020). He has published essays on film and cities (notably Architecture and Culture, volume 3 and volume 7) and on architectural history (notably Sir Banister Fletcher's Global History of Architecture, 21st ed, Bloomsbury, 2020).
Ania Dabrowska is an award-winning artist working in photography, moving image, installation, text and sound and a senior lecturer in photography at the School of Art, Architecture and Design, London Metropolitan University. She is interested in the impact that different registers of time, space and cultural identities might have on each other when configured together in new works, in particular, creative and political potency of archives in contemporary cultural context. Her projects are often socially engaged and use participatory and collaborative methodologies.
Photo by Ania Dabrowska, text selected by Ektoras Arkomanis (Saidiya Hartman, Venus in Two Acts, 2008)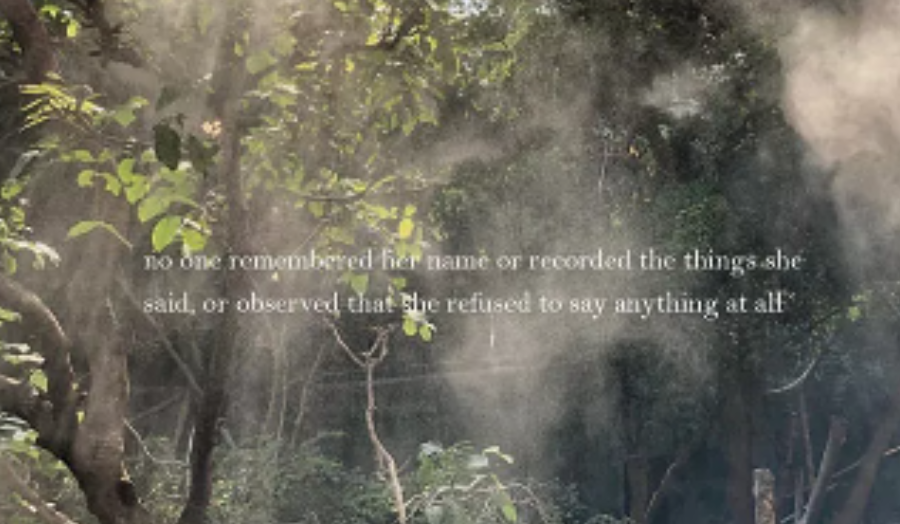 Art, Architecture and Design Research Seminar series 2020-21