Online: The Home in Lockdown
Nicola Blake, Frances Holliss and Rita Adamo discuss different angles on representing and thinking about the home.
Nicola Blake will discuss a recent project: Representations of the Home – During Covid-19 Lockdown. The intention was to explore people's relationship to their homes, collecting images and texts that captured how we thought and felt about our homes as we were forced to spend more time in them. Each week she studied a specific room, sent out a briefing and asked people to respond with a sketch, note, poem, photograph etc. She put together a book documenting the project, she had lots of positive feedback from friends, family, colleagues and tutors, who consider it a special collection of personal experiences that form a public, shared overview.
Frances Holliss is an expert in working from home. In her book, she traces the history of the work-home, analysing its contemporary form and assessing its social, architectural and urban potential.

Related links:
Rita Adamo: We asked our students in Studio to take a photo of their lockdown work/live spaces.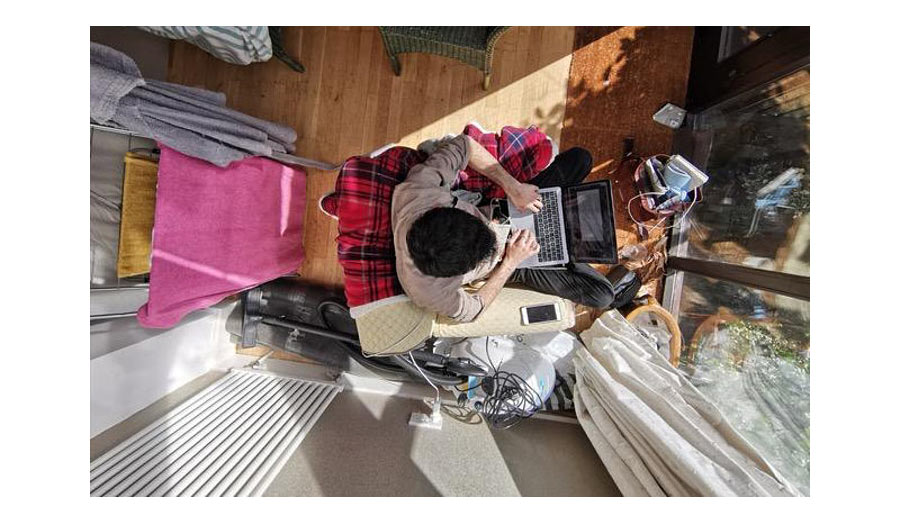 Art, Architecture and Design Research Seminar series 2020-21