Online: Space, Duration and Movement - researching experiences - CANCELLED
Johanna Hällsten and Christian Frost discuss synergies and conflicts that frame research aims, objectives and the resultant conclusions.
About this event
There are well established methodologies for researching art and architecture in terms of material culture, however, research that attempts to determine aspects of experience in these fields is less articulated. Johanna's work on soundscapes and translation processes, and Christian's work on hermeneutics and civic processions will be used as background to discuss synergies and conflicts that both frame the research aims and objectives as well as the resultant conclusions.
Professor Christian Frost is the Head of Architecture at London Metropolitan University. He qualified as an architect in 1990 following the completion of his studies at the University of Cambridge and has worked in Australia, Germany and the United Kingdom on buildings ranging from domestic properties to highly specialised arts projects.
Professor Frost's research interests include phenomenological hermeneutics, medieval architecture, and the making of architecture in relation to urban festivals. His book Time, Space, and Order: The Making of Medieval Salisbury was published in 2009 and he recently completed his PhD at the School of Art, Architecture and Design, entitled 'Architecture, Festival and Order: The history and persistence of the Florentine Feast of San Giovanni and its significance as a representation of civic order.'
Johanna Hällsten is a Senior Lecturer in Fine Art at London Metropolitan University, contributing extensively to teaching at the School of Art, Architecture and Design. Hällsten originally studied printmaking at Grafikskolan i Stockholm, Sweden before moving to the UK and completing a PhD at Staffordshire University in 2004, this expanded the understanding of the uncanny experience in contemporary installation art. The PhD was part practice part philosophy, and her practice continues to traverse these fields.
Johanna Hällsten's current practice/research is situated within, and tests, the boundaries between environmental aesthetics, soundscape studies, music and philosophies concerning translation, space, duration and movement. She is interested in the perpetual cycle of translation between words and speech, speech and the visual, visual and auditory, auditory and words and so on: where interpretation systems are being unraveled and reassembled again. It is interdisciplinary in nature and she often works collaboratively.
Image: Everyday Opera by Johanna Hällsten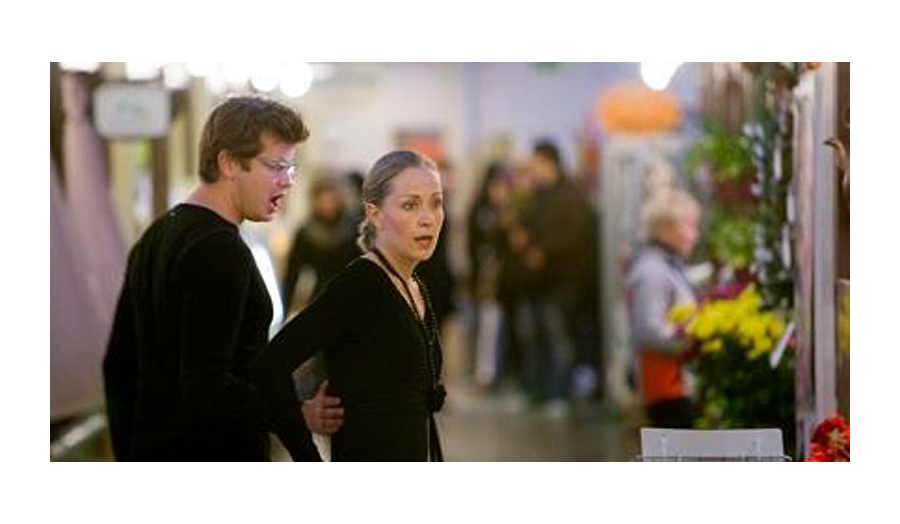 Art, Architecture and Design Research Seminar series 2020-21