Two presentations which consider things at different scales: the individual and the global.
Shai Akram will discuss Manufacturing Narratives – a Dialogue between Vernacular Craft and Globalised Industry.
"The project has utilised the Craft Archives to begin documenting, uncovering and presenting a clear taxonomy of making actions that can bridge production across hand and industrial scales. The ambition is to explore the edges of possibilities within extant and extinct crafts, and opening up the opportunities for risk taking and play within industrialised production. The aim of this project is to radically rearrange the relationship between globalised industry and vernacular craft towards a hybrid creative economy. I view the relationship as a powerful liberator of material language – placing craft techniques within the industrial model, working together to uncover new market possibilities and disrupt the monotony of global uniformity."
Shai Akram is a designer, educator and researcher based in East London. She has an ongoing fascination with culturally or geographically specific making techniques and an enduring obsession for natural and scientific phenomena. During her MA in Design Products at the Royal College of Art (2006) she developed an approach to design that explored the connection between material culture and visual language. She has been been asked to bring this approach to a wide range of projects in China, New Zealand, North America, Russia and across Europe. Since graduating, Shai co-founded Studio Alt Shift with partner Andrew Haythornthwaite. Studio Alt Shift is a design studio focused upon material research and production of spaces and objects.
Paola Leonardi will discuss her photographic project Borderlands: The Edges Of Europe.
"My work is concerned with the representation of cultural identity, its shifts and states of transition and how these relate to the territories we inhabit. My practice is rooted in concepts of human geography and utilises a straight visual approach that combines landscape and portraiture. Borderlands is a collection of analogue photographs representing the people and places along the borders of the European Union, developed with the purpose of narrating life in the peripheries of Europe. Since 2012 I have photographed along the edges of the European Union, following methodically the boundaries traced on maps, building up a distinctive experience of the European frontier that includes unplanned encounters with its inhabitants. I cover long distances on foot, walking along the borders and often relying on the hospitality of the people and communities that I meet."
Paola Leonardi (born Italy 1980) is a London-based photographer and a senior lecturer at London Metropolitan University. Since completing the MA Image and Communication at Goldsmiths College in 2006, Paola has worked both commercially as well as developing personal projects. Her work has been previously sponsored by the Arts Council England and the European Cultural Foundation; over the past few years her work has been selected for the Copenhagen Festival of Photography and she has also exhibited in the UK, Italy, Armenia and the US.
Image: Paola Leonardi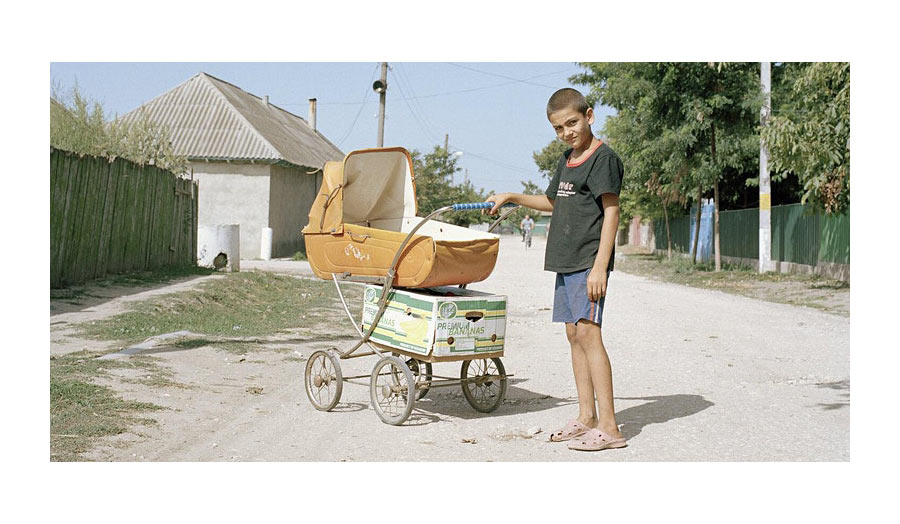 Art, Architecture and Design Research Seminar series 2020-21