Private view: Thursday 28 February 2019, 5.30pm to 8.30pm.
Painting at The Cass is an exhibition of paintings by eight practitioners who also teach at The Cass, including:
David Price
David Hobson
John Coleman

The exhibition will take place from 1 to 21 March 2019 in the Atrium Space, Goulston Street.
Join us for the private view on Thursday 28 February, from 5.30pm to 7.30pm.
An exhibition curated by John Coleman.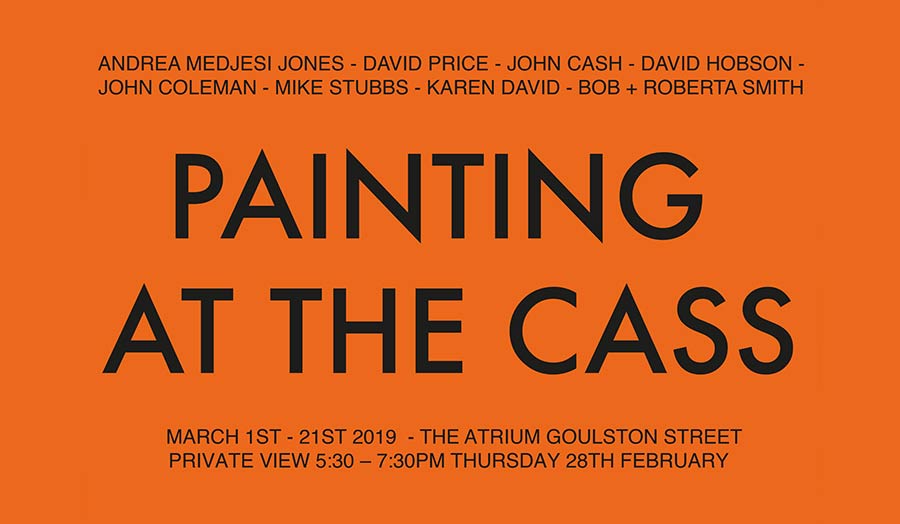 Details
Dates
1 to 21 March 2019
Private view
Thursday 28 February, 5.30pm to 8.30pm
Location
Atrium Space
The Sir John Cass School of Art, Architecture and Design
Goulston Street, London E1 7TP
Contact
John Coleman
Follow The Cass
@TheCassArt