An exhibition of new works in live art and installation
We cordially invite you to a new exhibition of live and digital installations at The Cass, over two days, on Tuesday 4 December, from 4-6pm, and Wednesday 5 December, from 6.30-8.30pm.
Twelve young artists reimagine the Atrium Gallery in Goulston Street as a metaphorical waiting room. Waiting is more than an action. It is, in many ways, a condition of our lived experience. As the speed of the world at large increases, it is not so much that we spend more time waiting, but that we are obsessively conscious of it. The relentless drive forward makes our experience of the NOW an impatient one. This idea of waiting is about movement that is stuck – not quite content with the present, probably afraid of the future…
This exhibition precedes a unique art installation at Tate Modern, (Tuesday 11 December to Sunday 16 December, from 12-6pm), in which the theme of waiting will be explored in Jacek Ludwig Scarso's ongoing piece In Limbo: a new collaboration with Tate Exchange, The Cass and Anise Gallery.
Tickets to exhibition at The Cass are free and all are welcome.
Works by Skye Collins, Fatemah Dhanji, Laura Graham-Clarke, Awan Hossein, Midia Hossein, Jowita Jakubowska, Ellie Kavanagh, Miguel Madeira Ventura, Gershom Ofori Amanfo, Iasmina Patrascu, Natalie Siwicki and Eleanor Wilkinson.
Curator: Jacek Ludwig Scarso
Production Manager: Jelmer Tuinstra Fo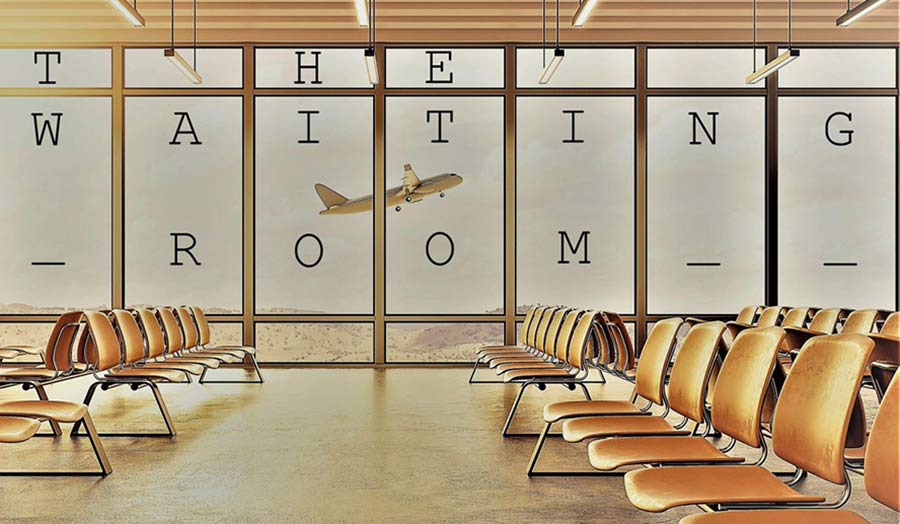 Details
Date/Times
Tuesday 4 December, from 4-6pm
Wednesday 5 December, from 6.30-8.30pm
Book now
Tuesday 4 December 2018 - Eventbrite
Wednesday 5 December 2018 - Eventbrite
Location
Atrium Space
The Cass School of Art, Architecture and Design
Goulston Street, London E1 7TP
Follow The Cass
@TheCassArt
Theatre arts at London Met