London Met's international excellence highlighted in REF 2021
The impact of London Met's maths research was joint top in the UK, while overall 86% of our research is internationally recognised and 60% is world-leading or internationally excellent.
Date: 17 May 2022
The most recent Research Excellence Framework (REF) has been released, and the results were positive for London Metropolitan University: providing confirmation that 86% of our research is internationally recognised, whilst 60% is world-leading or internationally excellent.
Particular success can be seen in London Met's maths research impact, which has been ranked joint top in the country, alongside the Universities of Swansea and Lancaster.
The societal impact of our research is viewed very positively in the REF. Indeed, 82% of our research is internationally recognised in terms of impact, whilst 65% is world-leading or internationally excellent. This is a significant improvement in comparison to 2014: the corresponding figures being 70% and 47%. As a result, London Metropolitan University has jumped 10 places nationally for impact.
We were also successful in increasing the absolute number of academics returned to the REF by 31%. This is particularly important given the relatively small size of our University, with just over 10,000 students.
Professor Lynn Dobbs, Vice-Chancellor of London Met said, "In recent years, we have shown a renewed commitment to research, which has been highlighted in these fantastic results.
"These scores reflect excellent case studies encompassing our wide-ranging and impactful research both nationally and internationally.
"I would like to thank all of our community for their contribution to such a positive result for London Met and to our wider research culture. There are clusters of research excellence everywhere!"
What is the REF?
The REF is the UK's system for assessing the quality of research in UK higher education institutions. It aims to provide accountability for public investment in research and produce evidence of the benefits of this investment, to provide benchmarking information and establish reputational yardsticks in higher educational and to inform the selective allocation of UK funding for research.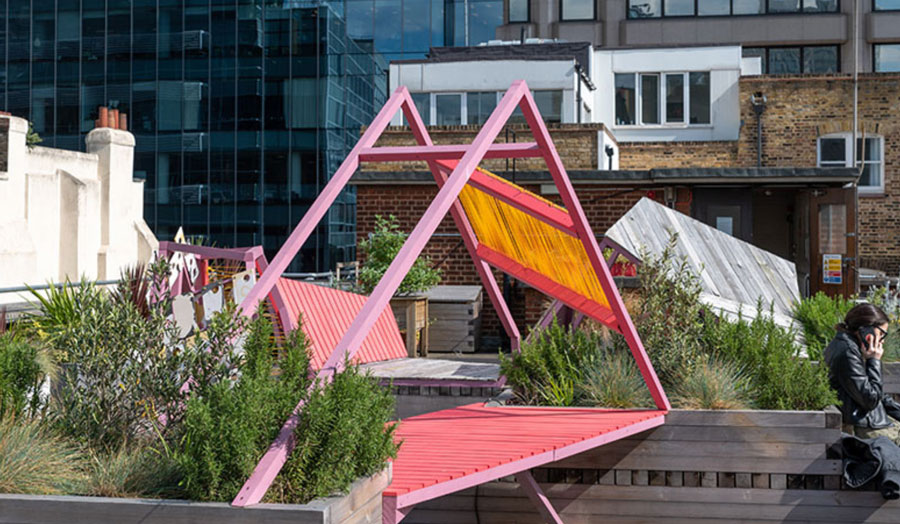 Subject breakdowns
Some 93% of research in Maths is internationally recognised and 75% is world leading or internationally excellent.

100% of impact is world leading.

London Met's maths research impact has been ranked joint top in the country, alongside the Universities of Swansea and Lancaster.
These exceptional results reflect the work of the Statistics, Operational Research and Mathematics (StORM) research centre, and in particular the work of Professors Mikis Stasinopoulos and Robert Rigby.
Their Generalized Additive Models for Location, Scale and Shape (GAMLSS) impacts a wide range of areas of human health globally. It has real-world impact, providing diagnostic tools for identifying and improving health, including the WHO's Child Growth Standards, which are used in over 150 countries and the Global Lung Function Initiative's centiles for lung capacity.
GAMLSS methodology is also utilised by sectors as diverse as the environmental and financial communities. The International Monetary Fund (IMF) are users of the tool, as are the Great Barrier Reef Marine Park Authority's Marine Monitoring Program in order to monitor the health and condition of seagrass in the Great Barrier Reef.
Some 96% of research in Art and Design is internationally recognised and 73% is world leading or internationally excellent.

100% of impact world leading or internationally excellent.
The work of Professor Maurice Mitchell and Dr Bo Tang to develop community-led sanitation, education sustainability and civic engagement work across India and Sierra Leone was one case study highlighted. The academics worked alongside NGOs and government authorities to consider the impact of Architecture of Rapid Change and Scarce Resources (ARCSR) among informal settlements of people.
A second Art and Design case study, Make Art Not War, was built upon the practice research and advocacy portfolio of artistic persona and Associate Professor Bob & Roberta Smith. It made the case for the role of the contemporary artist as pedagogue, contributing to changes in the culture and thinking of institutions, to the art education lobby, and raising aspirations and awareness in popular debate following the tradition of the public intellectual.
A third project from Art and Design, A Good City Has Industry, demonstrated the contribution of the Cities research group to transform how policymakers, urban developers and design practitioners understand industry, optimising it as a vital contributor to the economic and spatial fabric of successful European cities. This study was led by Professor Mark Brearley and Dr Jane Clossick.
Some 97% of research in Area Studies is internationally recognised and 84% is world-leading or internationally excellent.

100% of impact is world-leading or internationally excellent.

Ranked 8

th

in research power.
Research conducted by members of London Met's world-leading Child and Woman Abuse Studies Unit (CWASU), led by Professor Liz Kelly, resulted in an ICS that illustrates her identification of the limitations of short-term risk reduction responses to domestic violence. Her work also has demonstrated the significance of coercive control, including how economic abuse constrains the capacity of victim-survivors to rebuild their lives. Advocacy by the independent charity, Surviving Economic Abuse (SEA), informed by CWASU's research, had ensured that economic abuse was included in the draft Domestic Abuse Bill. At the time of our submission to the REF2021, the Domestic Abuse Bill had reached the House of Lords committee stage. The bill received Royal Assent in April 2021.
Insights from Professor Diana Stirbu's research into political representation in post-devolution Wales and the internal governance structures, processes and institutional capacity of the Senedd Cymru (Welsh Parliament), have improved the evidence base and supported the Remuneration Board to shape the focus of its remuneration package inquiries; supported parliamentarians to scrutinise legislation in relation to electoral reform; and stimulated and informed debates on political diversity and broader constitutional change in Wales.
The third case study came from Professor Svetlana Stephenson, whose research on gangs in Russian society produced an outstanding and well-received monograph and has influenced the leading Russian NGO, Public Centre for Judicial and Legal Reform, in developing their interregional programme of gang prevention and rehabilitation strategies, which have since been rolled out to all 27 territorial justice centres across Russia.
Some 95% of research in Allied Health Professions is internationally recognised and 65% is world-leading or internationally excellent.

More than 83% of research impact is internationally excellent.
Some 94% of the research in Business and Management is internationally recognised and more than 60% is world-leading or internationally excellent.
Some 65% of the research in Computer Science and Informatics is internationally recognised.
The latest research news from London Met
View all