Architecture of Rapid Change and Scarce Resources
Architecture of Rapid Change and Scarce Resources (ARCSR) is an established research area within the teaching, research and practice of architecture. The group has made key contributions, alongside initiatives at parallel institutions and organisations including charities and interest groups. It examines and extends knowledge of how the built environment is transformed with an emphasis on pressing areas of policy demand in which formal architectural and design processes tend to have little impact. This includes slum renewal, humanitarian practice, migration dynamics and social development. The focus is on situations where resources are scarce and where both culture and technology are in a state of rapid change.
The group, which has links with the Centre for Alternative Technology (CAT) in Wales, The Water Trust (ARCSR) and international NGOs, has engaged in projects in India, Sierra Leone, Kosovo, Nepal, Greece and Italy.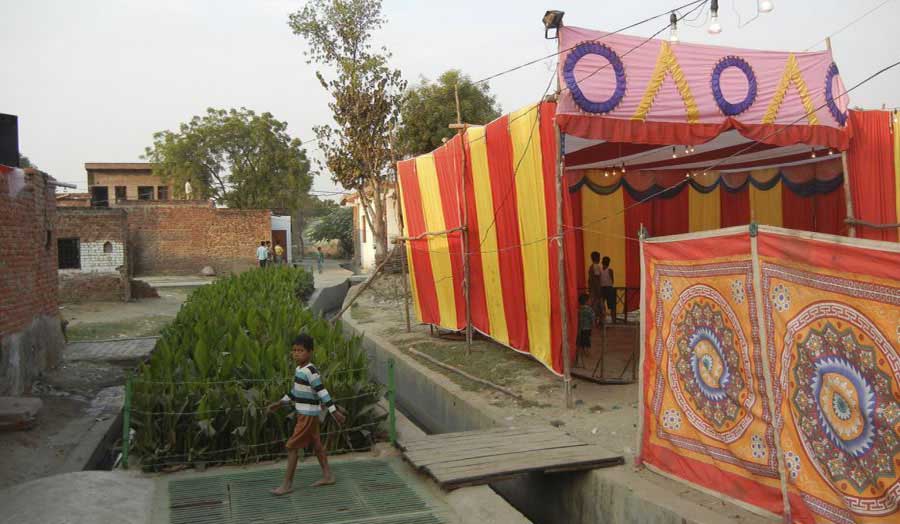 ARCSR Publications
Books
Journals
Student reports and publications
ARCSR is represented at all levels of study within the School of Art, Architecture and Design at London Metropolitan University: at Undergraduate level (Studio 07) and at Postgraduate level (Unit 06). Studio and research booklets are produced by researchers and students sampling investigative work in the research areas studied that year.