Five-minute masterclass
Get to grip with presidential theory in US politics.
Talking politics: US presidential theory
As part of an online event organised by the Eccles Centre for American Studies, our Head of Politics and International Relations Dr Andrew Moran gave a taster session on American politics.
Above is an edited five-minute masterclass about presidential theory, but you can also watch the full half an hour taster session on YouTube.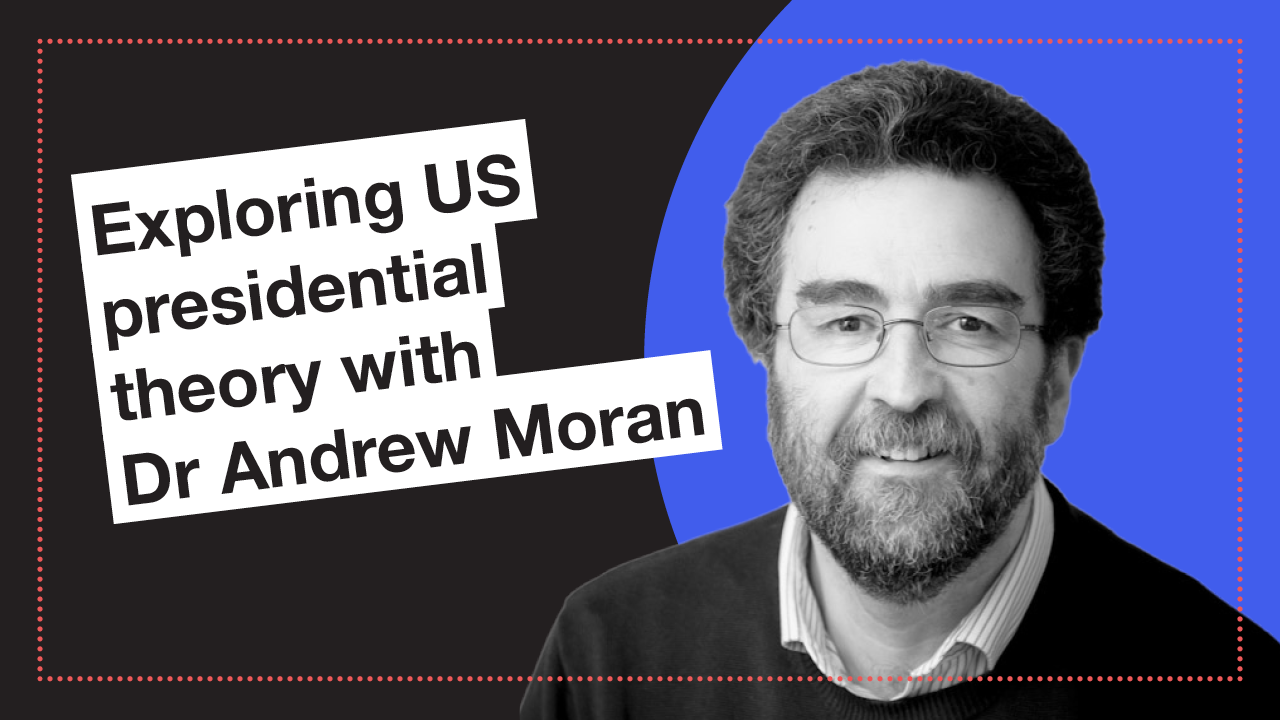 Get a taste of what we do