Isabel Greenberg: Being a freelance illustrator - juggling many different hats
Isabel Greenberg is a London based illustrator and writer.
Isabel Greenberg is a London based illustrator and writer. Her first graphic novel The Encyclopaedia of Early Earth was published in 2013 by Jonathan Cape in the UK, Random House in Canada and Little Brown in the US. It has since been translated into French, Spanish, Korean, German and Chinese.
It was nominated for two Eisner awards, won the Best Book category at the British Comic Awards; was one of NPR's 100 Books Of The Year; was the Guardian's graphic novel pick of the month and was in the New York Times Graphic Books bestseller list.
Her second graphic novel The One Hundred Nights of Hero was published in September 2016, and also made the New York Times graphic books bestseller list. It was one of the Observer's best graphic books of 2016.
Isabel studied illustration at the University of Brighton and since graduating has worked for a variety of clients including The Guardian, Nobrow Press, The National Trust, Seven Stories Press, First Second and The New York Times. In 2011 she won the Observer Jonathan Cape Graphic Short Story Prize. Isabel exhibited work in the Memory Palace exhibition at the V&A, had a solo exhibition at Cecil Sharp House and was a select at Pick Me Up 2014 at Somerset House.
Isabel completed an MA at the RCA in experimental animation, and is currently working on a new graphic novel called Glass Town.
Isabel is represented by Seth Fishman at the Gernert Agency.
Isabel's talk is part of the series of the The Cass Hothouse Visual Communication talks, which feature leading industry creatives in the fields of visual communication, illustration, graphic design and publishing. The talks are open to the public and tickets cost £5. Further information may also be found at @thecasshothouse.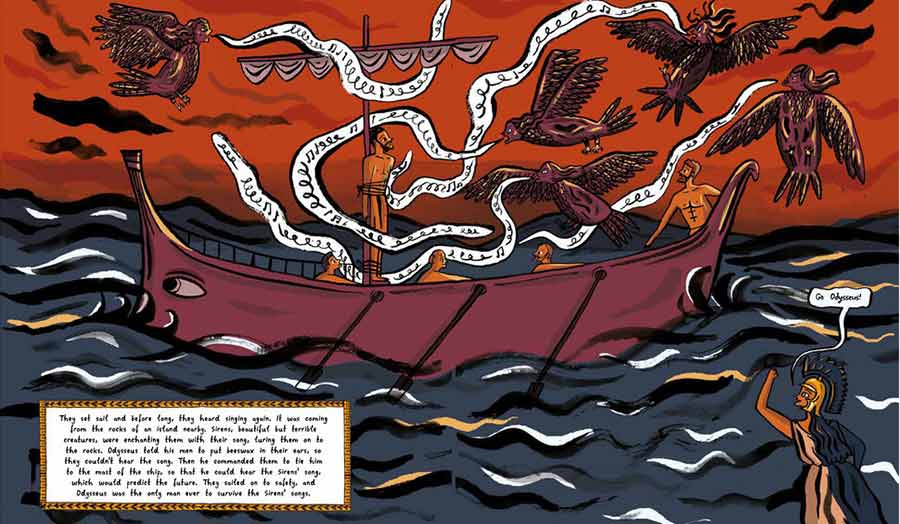 The Cass Hothouse Visual Communication talks