The fifth residency announced in new fine art residency programme at The Cass.
Tom Woolner
6 March – 8 April 2017
Introductory talk: Thursday 9 March, 4pm, room CE1-16.
Closing event: Thursday 30 March, 4-8pm, room CE2-01.
Working across a broad range of media and contexts, including sculpture, performance and music, Tom Woolner will use this residency as an opportunity to simplify his practice.

Recent work has included a series of paintings made on glass and perspex, using household silicone and spray paint. He will aim to develop these further, taking greater liberties with scale and content.

Finding and maintaining this focus of a painterly studio practice will be a challenging exercise.
Biography
Tom Woolner is a London-based artist. Working across sculpture, performance and more recently music, he tests his cartoon-dumb language in a variety of outlets and contexts.

Recent exhibitions and performances include:
A Blurry Stage on the Horizon, KCUAGallery, Kyoto, Japan (2015).
Food, Broadleaf Books, Abergevenny (curated by Edwin Burdis and Melissa Appleton).
Does it have to be an Opera now? ANDOR, London (2014).
After/Hours/Drop/Box**Live**, Spike Island, Bristol, Modern Art Oxford and ANDOR, London (2014).
Self Portrait as a Plank of Wood, Tintype, London (2012).
His work has been featured in Frieze, Art Monthly, Modern Painters and The Guardian and he is the recipient of awards and residencies from Hackney Archive, Art House Foundation, muf Architecture and Art, Site Gallery, Sheffield, Elephant Trust and Peabody Trust.
He is a visiting lecturer at the Ruskin School of Art, Oxford, UCA Canterbury and Wimbledon College of Art, UAL, London.
Later in 2017, Tom will be collaborating with German artist Lilli Hartmann on a new project in Austria together with opera company Styriarte.

Tom will be working with The Cass Fine Art students on this project. Please contact Ben Cain (b.cain@londonmet.ac.uk) for further details.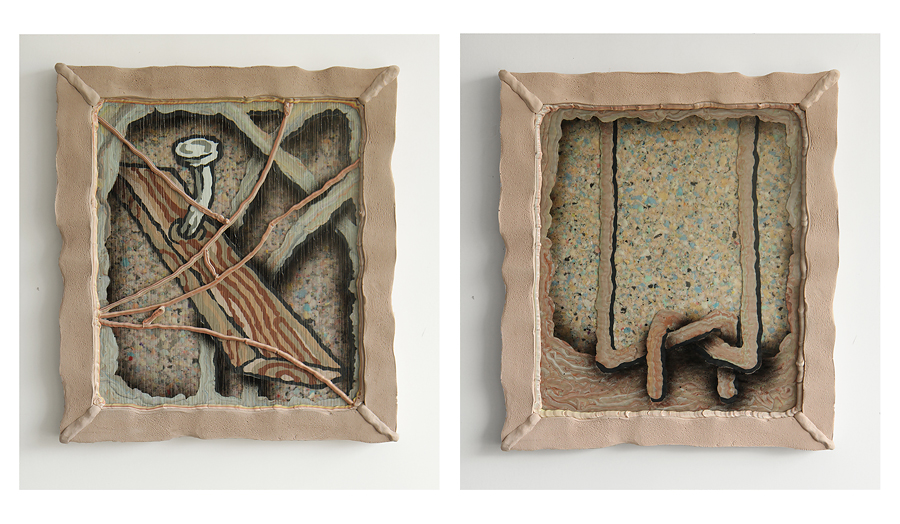 News details
Dates
6 March – 8 April 2017
Introductory talk
Thursday 9 March, 4pm
Room CE1-16
Closing event
Thursday 30 March, 4-8pm
Open Field Studio CE2-01
Location
The Cass, second floor, Central House
Open Field residencies at The Cass