Open Field: Sara Rodrigues and Henry Mulhall
Sixth residency announced in new fine art residency programme at The Cass.
Central House Assembly by Sara Rodrigues and Henry Mulhall
24 April to 20 May 2017
Introductory talk: Thursday 4 May, 4pm, room CE1–19
Closing event: To be announced, 4 to 8pm, room CE2–01
Henry Mulhall and Sara Rodrigues met in 2010 while both studying at The Cass. Since then they have collaborated on a number of small projects.
As a start to their contribution to Open Field, Rodrigues and Mulhall sent out an open call for proposals, bringing together current and former students, teachers and friends from The Cass to celebrate and interrogate the closing of Central House. 

In an assembly of collective and participatory spirit, they were challenged to develop ephemeral contributions significant to a building that has served as a learning, working and collaborative environment for many.
The group that formed through this process was umbrellaed under the title Central House Assembly. They aim to question themes relevant to Central House, while also exploring innovative methods of documentation, educational practice and collaborative working processes.
The outcomes of the residency have been kept as open as possible, with Open Field being used to experiment with an open and fluctuating teaching, learning and making practice.
Participants include Jonathan Whitehall, David Edward Price, Wouter Van der Hallen, Alex Edwards, Lucy Evetts, Karen Turner, Mine Norman, Maggie Learmonth, Jenny Nash, John Henry Newton and Alex Wealands.
Specific associated events
Thursday 4 May at 4pm – Opening presentation – room CE1-19

Sara Rodrigues and Henry Mulhall introduce their approach to the Open Field residency and subsequent call-out. This will be followed by a series of smaller presentations from the participating artists (including Sara and Henry).
Thursday 11 May at 4pm – Film screening and discussion

Henry Mulhall will be in conversation with Jonathan Whitehall and presenting Time Passes, a film by Norwiegen artist Ane Hjort Guttu. This touches on themes of the artist as activist, ethics of arts education, and notions of fact and fiction in documentary practices.
Thursday 18 May at 4pm – Body / sound / space workshop

Sara Rodrigues will run a workshop based on experimentation with one's own body and voice, singularly and as a group. She will be joined by Rodrigo B Camacho who, with Sara, runs the NME (New Maker Ensemble). They will be proposing exercises in relation to concrete and imaginary space, acoustic phenomena, short and long term memory and transformation.
Final event (date to be confirmed)
The public is invited to attend the final event, which we hope will bring attention to as many people as possible with the help of publicity through The Cass's internal network.

All participants will present the work developed throughout the residency period. This will mainly take the form of performances, projections, drawings, readings as well as documentation of processes developed.

During the residency period, Sara and Henry invite any students, lecturers and other interested parties to drop in and take part in the ongoing work that will be produced in the space throughout the residency.
Artists will be working in the space on the following dates in May:
Mondays (8 and 15 May) 1 to 7pm
Thursdays (4, 11 and 18 May) 11 to 7pm
Fridays (5, 11, 19 May) 11 to 7pm
Saturdays (6, 13 and 20 May) 11 to 5pm
There will be smaller impromptu events happening on many of those dates. If you're interested, please contact us at centralhouseassembly@gmail.com for further information.
Biographies
Sara Rodrigues (1990, Porto) is an artist and composer based in London. She holds a BA in Fine Art from The Cass, having graduated in 2012. She recently completed a BMus Music, specialising in composition and sonic art, and in September 2017 will be starting her MFA in Fine Art, both at Goldsmiths. She is the co-director of the nomadic curatorial project The LivingRoom and of the interdisciplinary ensemble NME (New Maker Ensemble).
Sara's practice is based on audio-visual composition, encompassing pieces for live musicians, electronics, video and installation. Her work often develops from the interest in dissecting and understanding her subject matter in small fragments, seeing her pieces as macro structures to be occupied with realities that have their own life and content, asking questions and introducing options that often lead to the creation of works in open form. Interested in how art can intersect with and challenge daily life, she is continually testing these boundaries with The LivingRoom. She regularly composes and performs with the NME, with recent performances at the Southbank Centre, RichMix in London and Ivy Arts Centre in Surrey, with PLACE project, supported by the Arts and Humanities Research Council. Recent exhibitions include Lewisham Art House, EnclaveLab and Chalton Gallery in London as well as Casal Solleric, Fundaciò Palma Espai d'Art in Mallorca and Sismógrafo in Porto.
Henry Mulhall (1983, Plymouth) is an artist and researcher based in London. He graduated from The Cass in 2011 and has since exhibited in the UK, across Europe and in India. He recently completed an MA in Visual Cultures at Goldsmiths and will start a PhD at Birkbeck in 2017/18 for which he has received a research studentship.
His practice combines academic, performative and participatory methods of research to question educational practices and how art and culture relate to notions of The Public. He has recently presented film and performance research projects at Werkleitz in Halle, Germany and at MIMA in Middlesbrough. He will be presenting text-based work at The LivingRoom in June, and Photographic/literary work at Lancaster Words Festival in July.
Sara and Henry will be working with The Cass's Fine Art students on this project. Please contact Ben Cain (b.cain@londonmet.ac.uk) for further details.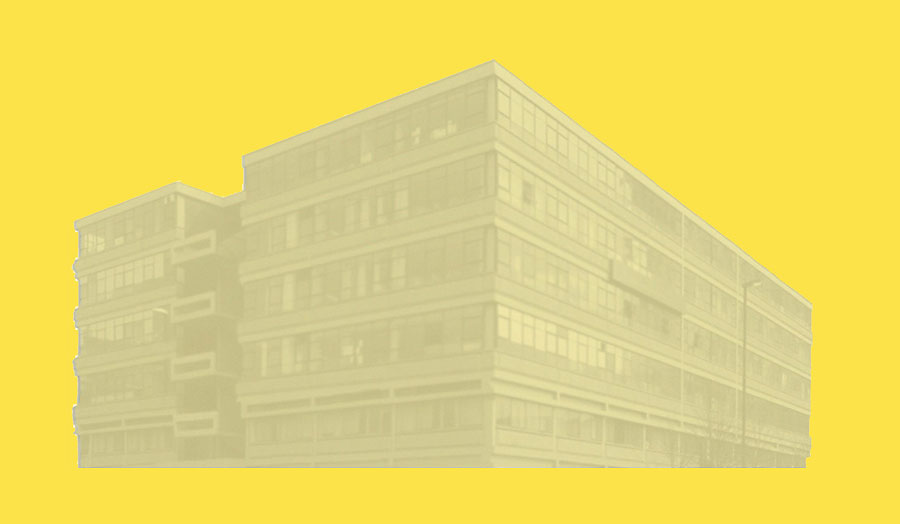 News details
Dates
24 April to 20 May 2017
Introductory talk
Thursday 4 May, 4pm
Room CE1–19
Closing event
To be confirmed, 4 to 8pm
Open Field Studio CE2–01
Location
The Cass, Central House
Open Field residencies at The Cass