Alumnus in Makers Showcase
Furniture and Product Design graduate Ray G Brown exhibits product as part of London Craft Week.
Date: 7 May 2019
Work by Ray G Brown, a graduate of Furniture and Product design at The Cass, will feature in an open house Makers Showcase at the iyouall store as part of London Craft Week from the 8-12 May.
At the exhibition, Ray will be launching the production version of the Origami Mug, a product which evolved from the experimental craft project Cardboard Ceramics he developed as part of the 'Cass Starters' initiative at the school. Cass Starters, led by Peter Marigold supported student crowdfunding campaigns on Kickstarter, helping launch new products from graduating students.
The iyouall store showcases a selection of crafted products, including origami cups by ceramicist Ray G Brown, brass pencil sharpeners by Høvel and wooden vases from By.Obie. The next print-based collection from the creative team at iya studio also features.
The exhibition is part of London Craft Week which returns to the capital for its fifth edition from 8-12 May 2019. Celebrating outstanding British and international creativity, this year the festival brings together over 240 established and emerging makers, designers, brands and galleries from around the world.
Photograph by Douglas Pullman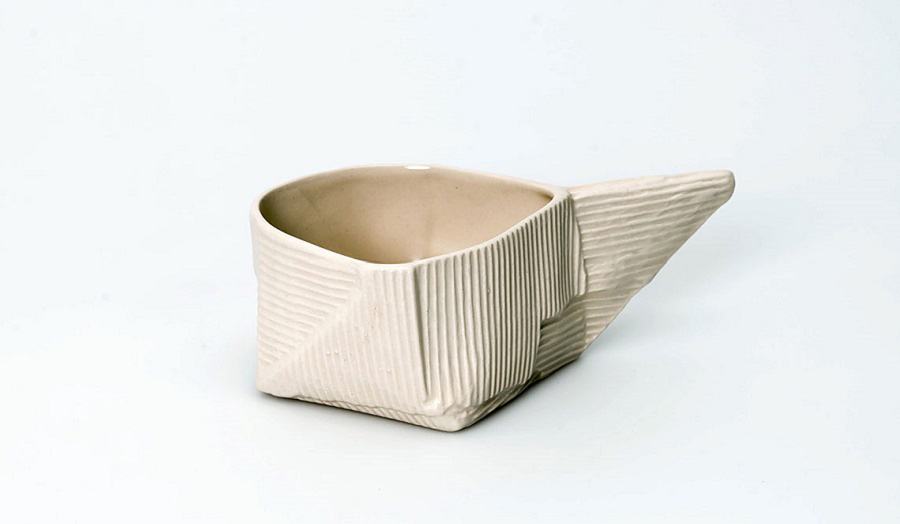 News details
Dates
8 – 11 May, 10am to 8pm
Booking
Booking not necessary, free
Location
iyouall Store: A Curated Maker's Showcase, Open House
113 Lower Stable Street
London, N1C 4DR
Follow The Cass
@TheCassArt