London Met to host new exhibition on East London's Brady Girls' Club
'We are the Brady Girls' will be exhibited at the Aldgate campus through October and November.
Date: 9 October 2023
In 1896 in the East End of London Lady Rothschild founded The Brady Club for Working Lads to improve the social quality of life for those living in the area, many of whom were young Jewish refugees fleeing the violent pogroms in Russia and Eastern Europe.
While initially open only to boys, The Brady Girls' club was established in 1925 by Miriam Moses MBE. The club, which provided support for the girls within the local underprivileged community, had a purpose-built home constructed in Hanbury Street E1 by 1935.
Since 2020 The Bradians Trust has been working to digitally preserve the archive of photographs and memorabilia and to record videoed histories of former Club members. The trust's focus for 2023 has been on the stories of the Brady Girls' Club, which has culminated in an exhibition at London Met's Atrium Gallery in Aldgate.
London Met photography lecturer Ania Dabrowska and Emeritus Reader Susan Andrews curated the exhibition, which includes extensive archival imagery, memorabilia, and interviews with former Brady Girls. It follows previous Exhibitions in collaboration with The Brady Clubs including Nostalgia Is Not Enough in 2017 and The Brady Clubs – An East End Community in 2018.
Susan Andrews, who has been working with this archive since 2017 said, "It has been wonderful working with the Bradians on this exciting exhibition as part of our continuing exploration of this rich archive.
The Brady Girls Clubs genuinely changed the lives of thousands of young women, some of whom we have been fortunate to involve in creating the exhibition. It is so important that we preserve, tell and celebrate their stories for future generations."
The show explores the establishment and activities of the Girls' Club and the opportunities for freedom and bonding it offered young women in the war years through to the 1970s.
During the war years the club building served as the local Air Raid Protection headquarters and its facilities were repurposed as a settlement for young women and others who had lost their homes through the Blitz, while the club continued to offer youth activities and community support for local residents.
Videoed histories are available to watch on the Brady Archive website, alongside the photography collection.
This project is supported by the Rothschild Foundation Hanadiv Europe, The Bradians Trust and London Metropolitan University.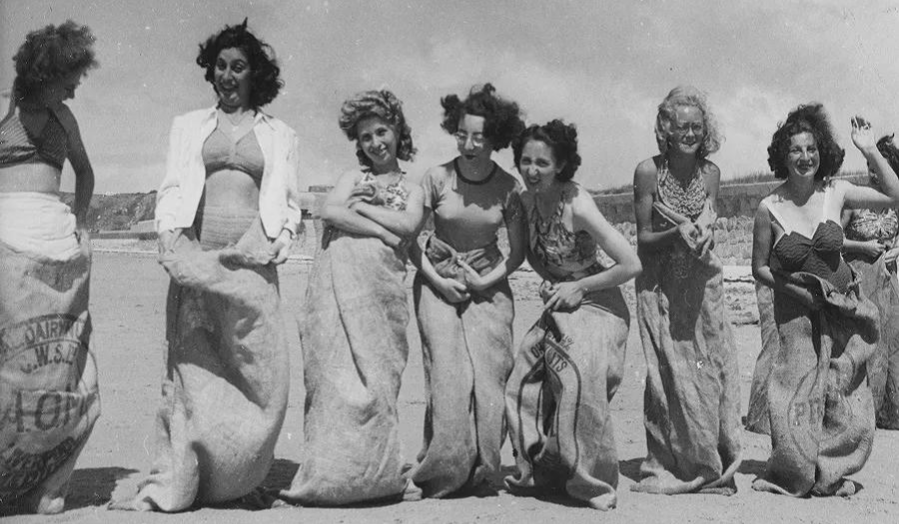 We Are The Brady Girls
6 October to 4 November 2023
ADMISSION FREE
Atrium Gallery
London Metropolitan University
16 Goulston Street
E1 7TP
Monday to Friday, 10am–8pm
Saturday, 12pm-4pm