Why study this course?
Our Games Programming BSc degree will enable you to develop the specialist knowledge and key skills needed to join this thriving industry. You'll be joining a supportive and friendly community of highly motivated games students who work hard to achieve their goals.
We're in the top 25 universities in the UK for design and crafts according to the Guardian university league tables 2022.
Procedural terrain generation by Erik di Biase
Pathfinding by Lucian Pamfil
Vehicle physics simulation by Oliver Mobbs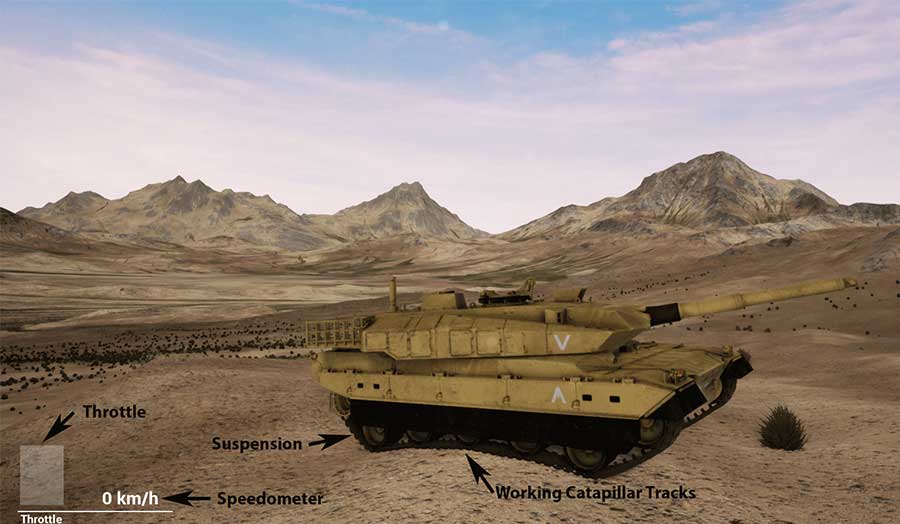 Games students visit a gaming festival.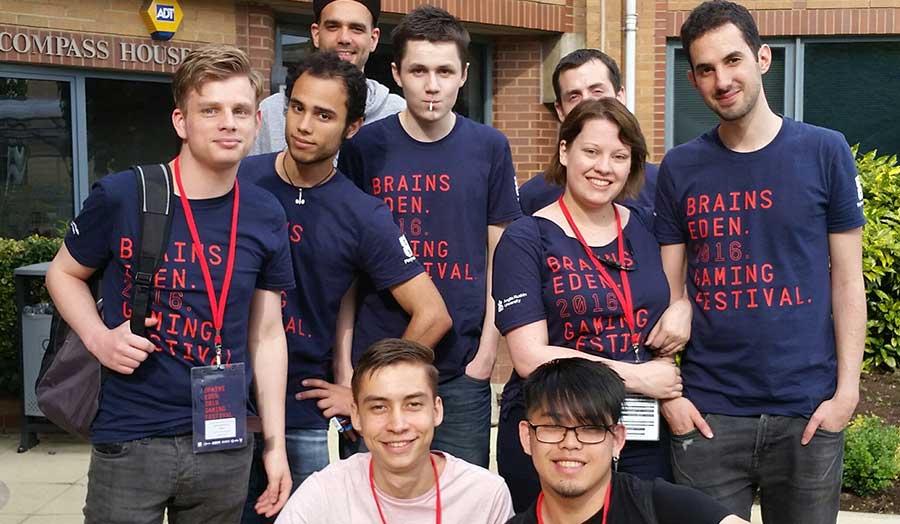 The School of Computing and Digital Media Summer Show 2018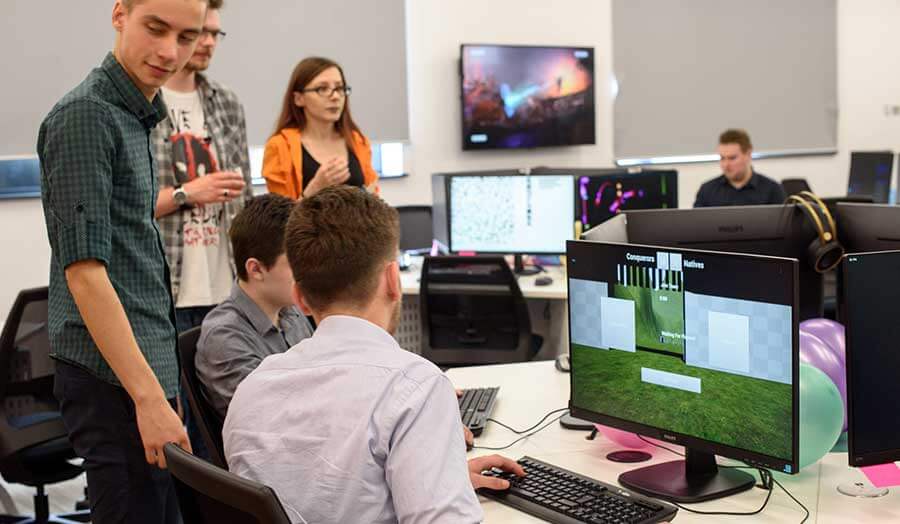 Physical prototype toy (Zion Siton)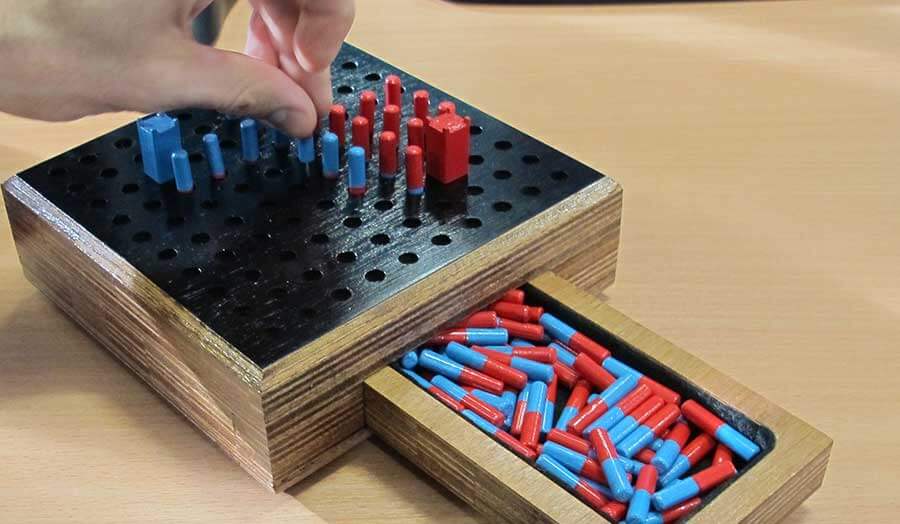 Interactive musical instrument (Nikki Gordon and Fergus Murphy)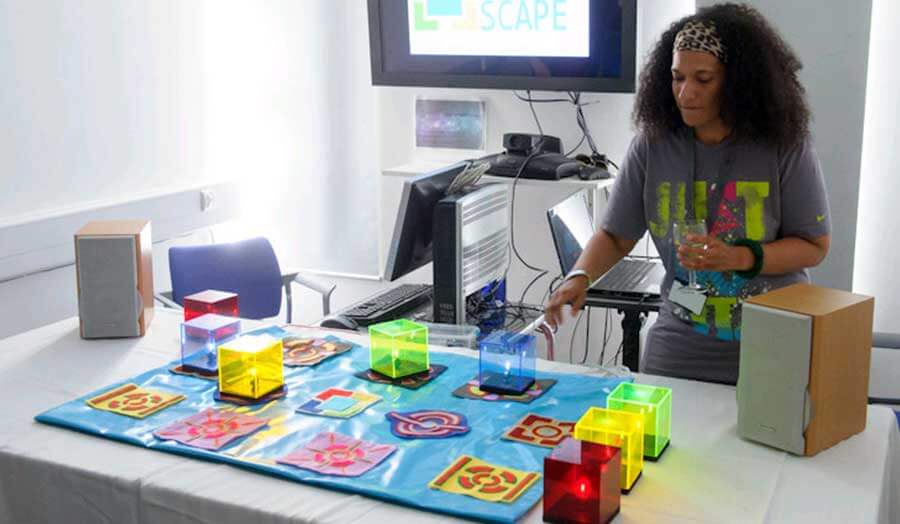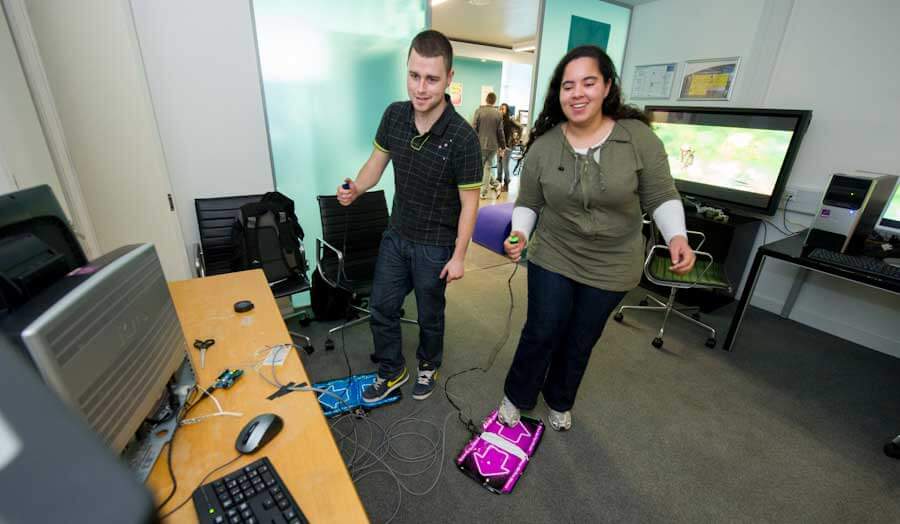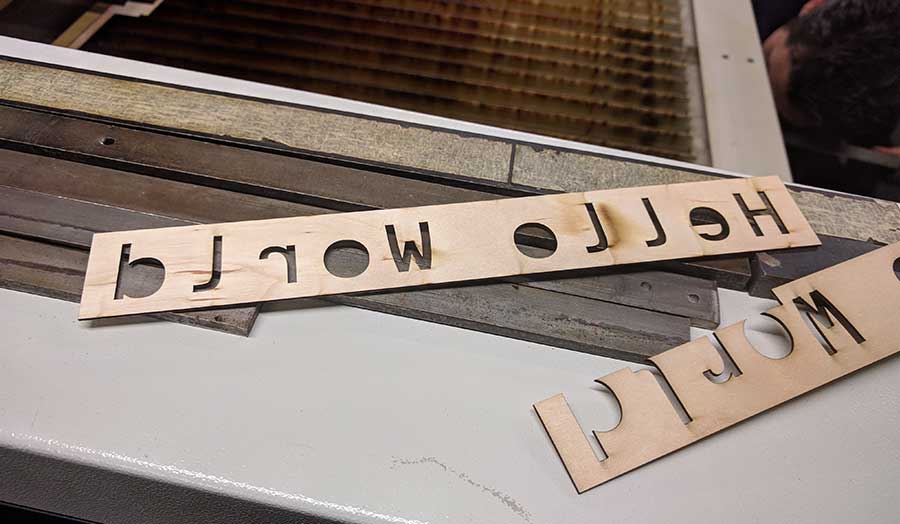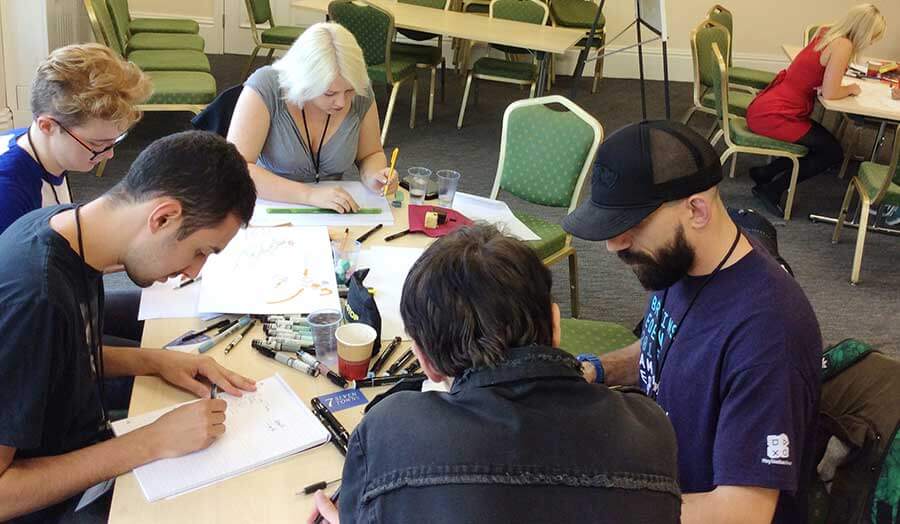 More about this course
You'll start by building a strong base in C++ programming, with mathematics and physics for game development, as well as gaining skills in console hardware architecture and game design. As you progress through the degree you'll use different graphics libraries and engines to make 2D and 3D games.

You'll develop specialist skills in physical computing, virtual reality and artificial intelligence while becoming proficient in a range of relevant programming and scripting languages.

Each year there are core modules on this course that enable artists and programmers to work together and achieve common goals - designing and producing innovative games. This aspect of the student experience is highly commended by our games industry partner TIGA and our industry steering group, as it mimics professional practice.

We actively encourage you to engage in public competitions and gaming events such as Game Jams, and we hold an annual Summer Show where students at all levels have the opportunity to showcase their work to a wider professional audience.

Visit our creative technology blog to see some fantastic work from our students.
You can get a taste for life at our School of Computing and Digital Media by taking a look at our showcase of recent student work.
Assessment
You will be assessed primarily by coursework assignments. On-going assessments are also taken during set (timetabled) classroom times.

Assessments will include peer review, opportunities for Quality Assurance (QA), detailed feedback and guidance from tutors.
Coursework, presentations and group work will require you to:
meet programming briefs
demonstrate an understanding of work flow and project management
demonstrate good communication skills
write and present reports on development
demonstrate subject knowledge and research techniques.
Professional accreditation
The School of Computing and Digital Media (SCDM) is a member of the games industry body TIGA. An aim of this new degree is to improve the potential for possible submission for future TIGA accreditation.
Entry requirements
In addition to the University's standard entry requirements, you should have:
a minimum of grades CCC in three A levels (or a minimum of 96 UCAS points from an equivalent Level 3 qualification, e.g. BTEC Level 3 Extended Diploma/Diploma; or Advanced Diploma; or Progression Diploma; or Access to HE Diploma of 60 credits)
GCSE English and Mathematics at grade C/grade 4 or above (or equivalent)
Applicants with relevant professional qualifications or extensive professional experience will also be considered on a case-by-case basis.
If you don't have traditional qualifications or can't meet the entry requirements for this undergraduate degree, you may still be able to gain entry by completing our Games Programming (including foundation year) BSc (Hons).
Accelerated study
It may be possible to gain credit for any courses or relevant work experience you've gained prior to your course at London Met. This process, known as the Accreditation of Prior Learning (APL), avoids the duplication of learning and will enable you to gain exemption from certain parts or levels of a course.
There are two different types of APL. The first is Accreditation of Prior Certificated Learning (APCL): If you hold a prior qualification, for example, from another university, this may exempt you from part of your course.
The second type is Accreditation of Prior Experiential Learning
(APEL): Similarly, if you've taken work, paid or voluntary, that has resulted in learning skills or knowledge equivalent to a module you'll be studying, you may apply for Accreditation of Prior Experiential Learning.
Accreditation of Prior Learning
Any university-level qualifications or relevant experience you gain prior to starting university could count towards your course at London Met. Find out more about applying for Accreditation of Prior Learning (APL).
English language requirements
To study a degree at London Met, you must be able to demonstrate proficiency in the English language. If you require a Student visa you may need to provide the results of a Secure English Language Test (SELT) such as Academic IELTS. For more information about English qualifications please see our English language requirements.
If you need (or wish) to improve your English before starting your degree, the University offers a Pre-sessional Academic English course to help you build your confidence and reach the level of English you require.
Modular structure
The modules listed below are for the academic year 2021/22 and represent the course modules at this time. Modules and module details (including, but not limited to, location and time) are subject to change over time.
Year 1 modules include:
Year 2 modules include:
Year 3 modules include:
Where this course can take you
Completing this degree will open up many job opportunities within the games and entertainment industry. Upon graduating you could find employment as an animator, games developer, games designer, software engineer, visual effects artist, applications developer or a multimedia programmer.
Previous graduates have taken up positions at employers including Sky, BBC, ITV, Sega, Lionheart, Rare, Rocksteady, Media Molecule, Football Superstars and Sports Interactive.

Some of our graduates have also set up their own businesses.
Additional costs
Please note, in addition to the tuition fee there may be additional costs for things like equipment, materials, printing, textbooks, trips or professional body fees.
Additionally, there may be other activities that are not formally part of your course and not required to complete your course, but which you may find helpful (for example, optional field trips). The costs of these are additional to your tuition fee and the fees set out above and will be notified when the activity is being arranged.
Discover Uni – key statistics about this course
Discover Uni is an official source of information about university and college courses across the UK. The widget below draws data from the corresponding course on the Discover Uni website, which is compiled from national surveys and data collected from universities and colleges. If a course is taught both full-time and part-time, information for each mode of study will be displayed here.
If you're a UK applicant wanting to study full-time starting in September, you must apply via UCAS unless otherwise specified. If you're an international applicant wanting to study full-time, you can choose to apply via UCAS or directly to the University.
If you're applying for part-time study, you should apply directly to the University. If you require a Student visa, please be aware that you will not be able to study as a part-time student at undergraduate level.
When to apply
The University and Colleges Admissions Service (UCAS) accepts applications for full-time courses starting in September from one year before the start of the course.
Our UCAS institution code is L68.
Visit UCAS for more details
To find out when teaching for this degree will begin, as well as welcome week and any induction activities,
view our academic term dates
.