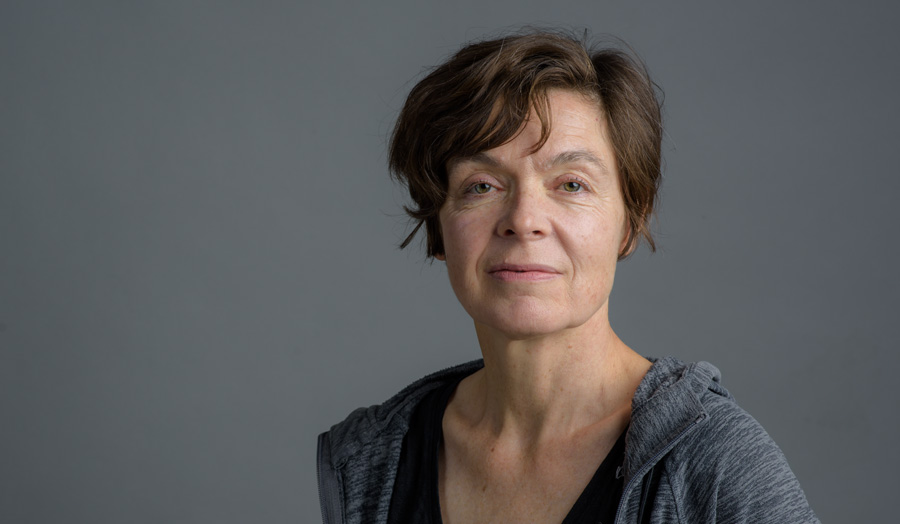 More about Fiona French
Fiona French is a Fellow of the Higher Education Academy (FHEA), with a Postgraduate Certificate in Teaching and Learning in Higher Education (PGCTLHE). She has a PhD in Computing (specialism in Animal-Computer Interaction) from The Open University, an MSc in Internet Technology from the University of Greenwich, an MA in Media Technology from the University of Newcastle, and an MA in Arts and Social Sciences from the University of Aberdeen.
Recently, Fiona has been working with captive elephants and their carers to develop elephant-friendly interactive systems to enrich their environments.
In a previous life, Fiona worked as an interactive designer at Sky Interactive Productions, as a multimedia developer and language expert in Barcelona (Spain), and as an English for Academic Purposes (EAP) and English as a Foreign Language (EFL) tutor in Glasgow, Newcastle, London, Catania (Italy) and Kavala (Greece).
Fiona teaches game development skills, design and programming for Games Programming BSc (Hons) and Games Animation Modelling and Effects BSc (Hons) students. She also teaches games and gamification for Digital Media MA students and artificial intelligence to a mixed cohort from the School of Computing and Digital Media.
Fiona is a founding member of the Interaction Design Research Group at London Met. Her research interests include Animal-Computer Interaction (ACI), Human-Computer Interaction (HCI), location-based games, digital narrative and interactive fiction, physical computing, toy design and AR/VR. Fiona regularly organises interdisciplinary workshops with colleagues in the ACI and animal welfare communities, exploring how technology can support animal well-being in different contexts.
Her personal blog describes her extensive design and development with elephants, as well as new research focusing on different species. Fiona is also involved in projects focused on human healthcare with colleagues at London Met, investigating how mixed reality environments can support rehabilitation and alleviate stress.
2021 - French F., Hirsky-Douglas I., Väätäjä, H., Chisik, Y., Karl, S., Kasuga, H., Mangat, M., Nannoni, E., Paci, P., Pons, P., Vilker, D., Zamansky, A. Ethics and Power Dynamics in Playful Technology for Animals: Using speculative design to provoke reflection. Academic MindTrek 2021, June 1-3, Tampere, Finland. ACM ISBN 978-1-4503-8514-5/21/06. https://doi.org/10.1145/3464327.3464366
2020 – French F., Mancini C., Sharp H. Eine Elefantenperspektive. Article in Tierstudien 18/2020. p111, eds Ullrich J. & Rieger S. www.neofelis-verlag.de ISSN: 2193-8504 / ISBN (Print): 978-3-95808-315-8 / ISBN (PDF): 978-3-95808-304-2
2020 – French F., Mancini C., Sharp H. More than Human Aesthetics: Interactive Enrichment for Elephants. Paper at DIS 2020 (Designing Interactive Systems). July 2020, Eindhoven, Netherlands. Honorary Mention and Diversity and Inclusion Award
2019 – French F, Baskin S, Gupfinger R, Webber S, Zamansky A. ZooJamming: Designing Beyond Human Experience. Paper at ICGJ 2019 (International Conference on Game Jams, Hackathons and Game Creation Events) March 2019, San Francisco, USA.
2017 – French F, Mancini H, Sharp H. Exploring Research through Design in Animal-Computer Interaction. Paper at ACI 2017 (November 2017). https://dl.acm.org/doi/10.1145/3152130.3152147
2017 – French F, Mancini C, Sharp H. High tech cognitive and acoustic enrichment for captive elephants. Journal of Neuroscience Methods Volume 300, 15 April 2018, Pages 173-183.
2015 – French F, Mancini C, Sharp H. Interactive Toys for Elephants. CHI Play 15; Published in Proceedings of the 2015 Annual Symposium on Computer-Human Interaction in Play.
2014 - French F, Mancini C, Smith N, Sharp H. Designing Smart Toys for the Cognitive Enrichment of Elephants: Presented at AISB 2014 (Artificial Intelligence for the Simulation of Behaviour, Symposium on Intelligent Systems for Animals). http://doc.gold.ac.uk/aisb50/AISB50-S14/AISB50-S14-French-extabst.pdf
2012 - French F, Rascob E, Baker C, Rothwell N. The Life Project: Presented at EVA London 2012 (Electronic Visualisation and the Arts), BCS. http://ewic.bcs.org/content/ConWebDoc/46114
Fiona's full list of publications is available on the London Met repository.
2009 – Big Woolwich Txt Game – Commissioned by Stream Arts: participatory art and location-based gaming project, part of London 2012 Open Weekend.

2005-06 – Mobile Learning Adventure – Emerald funded project: prototype mobile learning apps for school children.

2003 – Animals on the Edge – sponsored by DfES and Nesta Futurelab: technology-enabled treasure hunt designed to facilitate teamwork.
External examiner: Nottingham Trent University – Multimedia Engineering MSc, Multimedia Games Engineering MSc, 2010-2013.