London Met to open cyber security centre of excellence
An exciting new Cyber Security Research Centre will launch at London Met with the aim to foster and nurture the University's strong entrepreneurial culture.
Date: 5 September 2018
London Metropolitan University's School of Computing and Digital Media will launch a new Cyber Security Research Centre on Thursday 27 September.
Located on the seventh floor of London Met's Tower Building, the Centre will provide a space for researchers, students and industry experts to develop new approaches and best practice.
The Centre's launch comes at a time when cyber-crime is on the rise and businesses are calling out for expertise in this area. Recent government statistics revealed that 43% of businesses and two in ten charities (19%) suffered a cyber breach or attack in the 12 months up to April 2018.
This figure rises to more than two thirds for large businesses, 72% of which identified a breach or attack. For the average large business the financial cost of all attacks over the past 12 months was £9,260 with some attacks costing significantly more.
"This is an exciting time to be a part of London Met," said Professor Karim Ouazzane, Director of Research and Enterprise at London Met.
"We aim to create a centre of excellence and provide our students with the chance to work on more projects and new opportunities. Our students will have the advantage of being able to develop their entrepreneurial skills using this Centre and network with our partners."
The University has partnered with industry names including; Lloyds Bank, Cisco, Oracle Corporation and Callsign. Students and alumni will have the unique opportunity to speak firsthand and develop not only their networks but also potentially have first access to job opportunities and work placements. The industry links will also be able to offer entrepreneurial advice and support to the students and Accelerator, the University's business incubator, will be heavily present in the Centre.
Dr Preeti Patel, Head of Computer Science and Applied Computing at London Met, said: "Our new Cyber Security Research Centre offers our students an exciting opportunity for knowledge exchange. Our undergraduate students will benefit from engaging with real life projects and undertaking some exciting work placements, if they take advantage of the networking opportunities.
"Jobs in the cyber industry are booming and this is such an important industry which affects absolutely everybody.
"By launching the new Centre, our postgraduate students will have access to a unique research institute which provides first-class post-doctoral opportunities. London Met is the first UK university to offer a Centre of this kind to students and I am excited to be a part of it."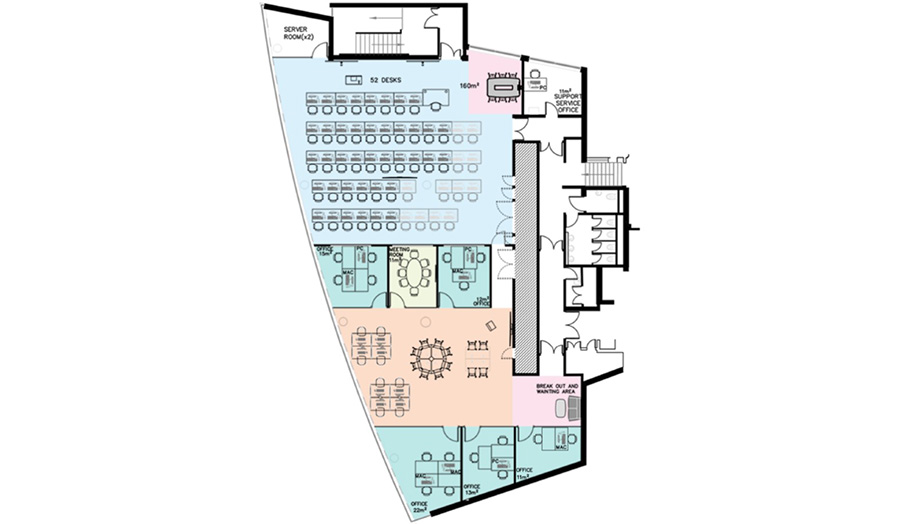 Find out more about studying within the School of Computing and Digital Media at London Met: