Studio 21: The Nonsensical Realm II
Studio brief
Dissertation Studio 21 is open to any topic and students from all disciplines. It is run by Joseph Kohlmaier who has taught critical and contextual studies in the school of architecture since 2007, and heads the MA by Project: Course in poetics. Joseph has a background in architectural history; fine art and photography, poetry and music/performance art; and public art projects. He is founding director of graphic design studio Polimekanos, and artistic director of Musarc, one of London's most progressive choral ensembles. Joseph also runs Field Studies, an international Easter workshop that explores sound and performance in the context of the city.

More generally, the studio adopts the notion of 'performance as education' as a line of enquiry. Students this year will engage with a number of ideas and texts that investigate the periphery and support structures of learning and knowledge itself. Rather than a series of seminars, it is run like a small, peripatetic arts organisation. Students will put together a programme of talks, workshops, trips, screenings, visits and walks; eat and cook together; and invite guest speakers and friends to contribute and attend. The studio adopts London as a seminar room, and continues these activities throughout the year. It supports students by framing individual topics within a network of people and situations beyond the studio that make their research relevant, and allows them to test out ideas.

More specifically, the studio will engage with the idea that 'Things are not as they seem'. A series of readings and screenings from the late 19th and 20th century – from writings by Friedrich Nietzsche to Henri Bergson, Paul Valéry, Mathias Hauer, Vilem Flusser, Roland Barthes or Werner Heisenberg; to film and audio screenings of works by John Cage, Ariane Mnouchkine, or Stockhausen – sets up a rigorous critical framework which supports topics of all kinds, from architecture and the city to design, film, music and fine art.
Awards
In 2014/15, Dissertation Studio 21 student Marco Nicastro was awarded the Cass Architecture Dissertation Travel prize for his dissertation 'Colonising the city. Informal reactions and parasitism in the urban environment.'
Summer preparation:
Read Paul Valéry's Course in poetics: First lesson.
Download Janet Cardiff's The Missing Voice (Case Study B) to your phone, and go on the sound walk starting outside the Whitechapel Gallery.
Watch Artavazd Pelechian's movies on YouTube, and read more about the film-maker.
Watch The World by Jia Zhangke.
Listen to Bob Gilmore's documentaries on contemporary composers.
On 4 August or 1 September go to the Hunterian Museum in the afternoon; then visit John Soane's Museum by candlelight (both on Lincoln's Inn Fields).
Subscribe to Art Licks and go to an exhibition or event of your choice each week.
Explore UbuWeb.
Watch Peter Kubelka's talk The edible metaphor.
Come to Musarc's performance at the Whitechapel Gallery, 30 July (info and tickets).
Go completely off grid for two days. No phone, no email, no Facebook, no twitter. Write a letter to someone important.
Outline the first seven weeks of study
Weeks 1-7: During the first seven weeks of study we explore a number of early modern thinkers whose work has led to a critical transformation in the way we think about art and the creative process, such as Friedrich Nietzsche, Paul Valéry, Henri Bergson and Jonathan Dewey.
We discuss a broad range of artists, composers and architects whose practice bridges poetry, ritual, performance, activism and intervention, for example Joseph Beuys, Gordon Matta-Clark, John Cage, Christopher Alexander, Stephen Willats, and Peter Kubelka who famously taught a masterclass on 'film and cooking as an art form' at the Städelschule, Frankfurt, between 1978 and 2000. We will cook and eat together too, undertake a number of walks and visits and explore collaborative practices in research and (creative) writing. Each week we will have a visitor or a guest to guide us on a walk, come to an archive with us or lead a workshop.
Reading list
Clastres, Pierre, Chronicle of the Guyaki Indians [1972] (London: Faber and Faber, 1998)
Valéry, Paul, 'The course in poetics: First lesson' [1937], in: Ghiselin, Brewster ed., The creative process (New York: New American Library, 1958 [1955]), pp.92-106
Uexkuell, Jakob, 'A stroll through the worlds of animals and men' [1934], in: Schiller, Claire H. ed., Instinctive behaviour (London: Methuen, 1957), pp. 5-80
Barthes, Roland, Mythologies [1957] (London: Vintage Classics, 2009)
Dominique Laporte, The history of shit [1978] (Cambridge, Mass. Flusser, Vilem, Vampyrotheutis infernalis [1987] (Minnesota: University of Minnesota Press, 2012)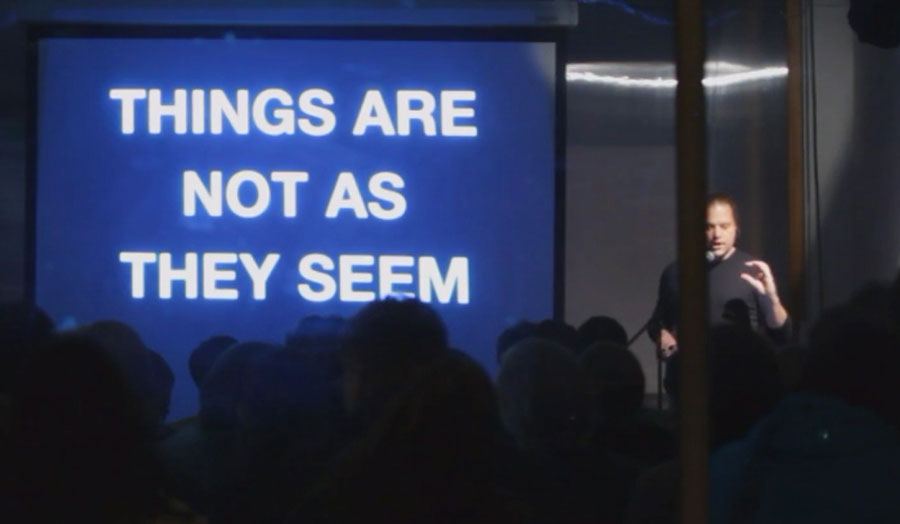 Cass Studios archive by year