Studio 01: ideas in places
Studio brief
In the time of Athens
the girls would laugh in the doorways of squat little houses all the same
(as in the poor quarters of Rio);
houses along avenues filled, at the time,
with the fragrance (you couldn't remember the name) of lindens.

Pier Paolo Pasolini, Athens (1971)
This studio prescribes a direct treatment of place, whether subjective or objective. We will not engage with ideas abstractly, but with ideas as they are manifested in places—small-scale locales that are defined by a unique characteristic or condition; eg event, myth, ritual, conflict, etc.
The place you choose to write about may be:
delineated or strictly defined, like the crypt of a church or with abstract boundaries, like an edge or neighbourhood of a city
actual, like these abandoned industrial cities in China; fictional, like the background in a painting; mythical; notional or internalized, like Dublin in Joyce's Ulysses or Freud's Rome; or hyperreal, like a theme park in Beijing
hard-edged, cordoned off or permeable
a type of place (part of a series of similar-function spaces/places), like a Japanese bath house or a Parisian arcade
with a distinct history, like the Beirut Green Line or without meaningful reference to the past, like the non-places described by Marc Augé
non-extant (ie having once existed but now disappeared)
Places do not remain fixed in time; they have temporal layers—they are repositories of human endeavour and investment. You will investigate place-defining features, such as the following:
geography, geology and natural history
populations, permanent and temporary; identities; anthropological and ethnographic studies
histories and cultures (and archives of histories and cultures)
local economies and ecologies; industries, services, natural resources, archaeologies and material culture
borders and boundaries; realms and domains; movement and migrations
events: historic, unique, sporadic, periodic, unforeseeable; eg rituals, festivals, etc.
performativity—how a place performs; how it is represented in popular culture or sub-cultures, in films, texts and other artifacts
erasure and creation of place: places that are erased or created on human command, rather than over time
Over the summer:
Explore the above links for inspiration.
Choose the place you want to investigate. Start reading and recording your thoughts. Consider which of the place-making and place-defining features mentioned above you would like to explore.
Register as a reader in the British Library. Visit it and familiarize yourself with how it works. Start exploring their collections and find relevant material.
Note: Studio 1 also accepts topics which are not about place, if you think that the exploration and understanding of a specific place can aid the investigation of your topic.

Image: Paul Klee, Episode at Kairouan, 1920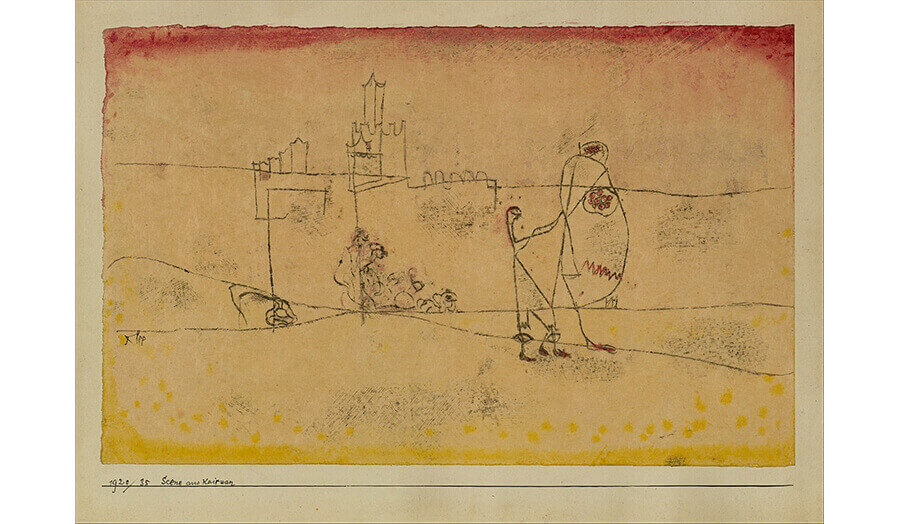 Cass Studios archive by year