An AAD Session hosted by CUBE.
In a live event hosted by CUBE, the Urban Commons Research Collective discusses the Urban Commons Handbook with Massimo De Angelis and Gabu Heindl.
The Urban Commons Handbook presentes a compilation of definitions, experiences and references around some of the key questions that arise when thinking about commoning the city. The outcome of a collaborative endeavour, the volume aims to contribute to an emerging field of practice, help to recognise existing experiences in this area, and provide material to support collective dialogue and learning around urban space and the commons.
The Urban Commons Handbook was curated by the Urban Commons Research Collective comprised of Emre Akbil, Alex Axinte, Esra Can, Beatrice De Carli, Melissa Harrison, Ana Mendez De Andes Aldama, Katharina Moebus, Thomas Moore and Doina Petrescu, with the contribution of Eleni Katrini and Julia Udall. It was produced with the support of the University of Sheffield, in collaboration with Gabu Heindl, l'Asilo Assembly (Ana Sofía, Fabrizio, Gregorio and Maria Francesca), Association for Accessibility in Art, in Everyday Life, in Minds, Atelier d'Architecture Autogérée (Constantin Petcou), Imaginary Famagusta (Chrysanthe Constantinou, Lara Anna Scharf, Munevver Ozgur Ozersay, and Socrates Stratis) and La Foresta (Fabio Franz, Bianca Elzenbaumer, Flora Mammana, Angelica Cianflone and others). The Urban Commons Handbook was published in 2022 by architectural research and publishing practice dpr-barcelona.
Discussants
Massimo De Angelis is Emeritus Professor at the University of East London. Until he retired in September 2020, he was Professor of Political Economy and Social Change at the same university. For over thirty years, he has been researching, writing and teaching on issues around the commons, social conflict and contemporary capitalism and its many crises. He is the founder of the web journal The Commoner in 2001, editor of the book series in Common for Bloomsbury, member of the Commons Observatory of the city municipality of Naples (2019-2021) and author of numerous publications. His latest book is Omnia Sunt Communia. On the Commons and Post-Capitalist Transformation (Zed books, 2017).
Gabu Heindl is a feminist architect, urbanist, teacher, activist, and civil engineer based in Vienna, Austria. She is director of GABU Heindl Architektur in Vienna, which specialises in realisations of public, cultural, and social buildings as well as urban planning. She is a Diploma Unit Master at the Architectural Association in London, Visiting Professor at the University of Sheffield, and teaches at the Institute for Art and Architecture at the Academy of Fine Arts Vienna. Her work is strategically positioned in counter-hegemonic practices of radical publicness that are in struggle against the neoliberal city.
Organisers
Beatrice De Carli is a Reader in Urbanism at the School of Art, Architecture and Design and the Deputy Director of the Centre for Urban and Built Ecologies of London Metropolitan University. She is one of the members of the Urban Commons Research Collective.
Torange Khonsari is co-founder and Director of the urbanism, public art and architecture practice Public Works, and the course leader for all Design for Cultural Commons courses at London Metropolitan University.
Image credit: Urban Commons Research Collective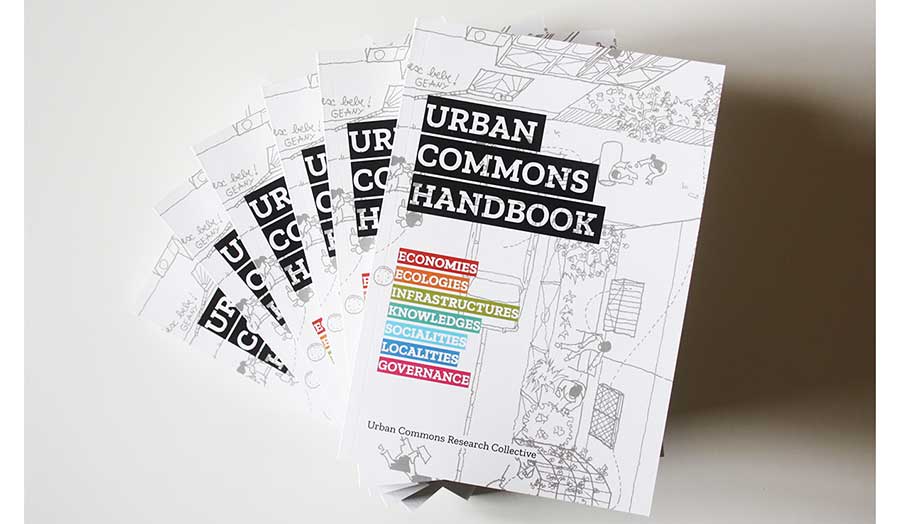 Details
| | |
| --- | --- |
| Date/time | Wednesday 23rd June 2022, 5.30pm – 7pm |
| Book ticket | Registration closed |
| Follow on Twitter | @LdnMetArts |