Reading and writing SITES and COMMONS
An AAD Session hosted by CUBE.
The session focuses on two different methods of mapping, drawing and design-based research more broadly, as methods for understanding, imagining and transforming cities in response to the climate crisis.
Doina Petrescu draws on her experience as a founding member of atelier d'architecture autogéréé (aaa), to explore the role and tools of the architect in mapping relational practice. aaa is well known internationally for developing co-produced projects that lead to the creation of urban commons. For this seminar, she will present two types of relational and value-scaping mapping that aaa have elaborated through their practice.
Kelly Shannon focuses on nuanced readings of sites from around the world, using work from consultancies to various governmental organisations and PhD students. Diachronic and synchronic fieldwork combined with interpretative mapping across scales reveals context-specificity and frames new ways to work with the forces of nature through a combination of soft-engineering and urban design.
Speakers
Doina Petrescu is Professor of Architecture and Design Activism at the University of Sheffield. She is also co-founder of atelier d'architecture autogéréé. Her research concerns issues of urban resilience in relation with urban commons, co-production, feminism and the politics of space. Her recent publications include Architecture and Resilience (2018), The Social (re)Production of Architecture (2017), Learn to Act (2017), R-Urban Act: A Participative Strategy of Urban Resilience (2015).
Kelly Shannon is a Professor of Urbanism at KU Leuven; she is also Program Director of the Master of Human Settlements and Master of Urbanism, Landscape and Planning. Her research is at the intersection of interpretative mapping and design cartographies, with a focus on ways in which landscape structures urbanism. Most of her work focuses on the evolving relation of landscape, infrastructure and urbanization, including through forest and water urbanism. Most of her work is in Belgium and Vietnam.
Chair
Dr Beatrice De Carli is a Reader in Urbanism at the School of Art, Architecture and Design and Deputy Director of the Centre for Urban and Built Ecologies (CUBE)
Image credit: Kelly Shannon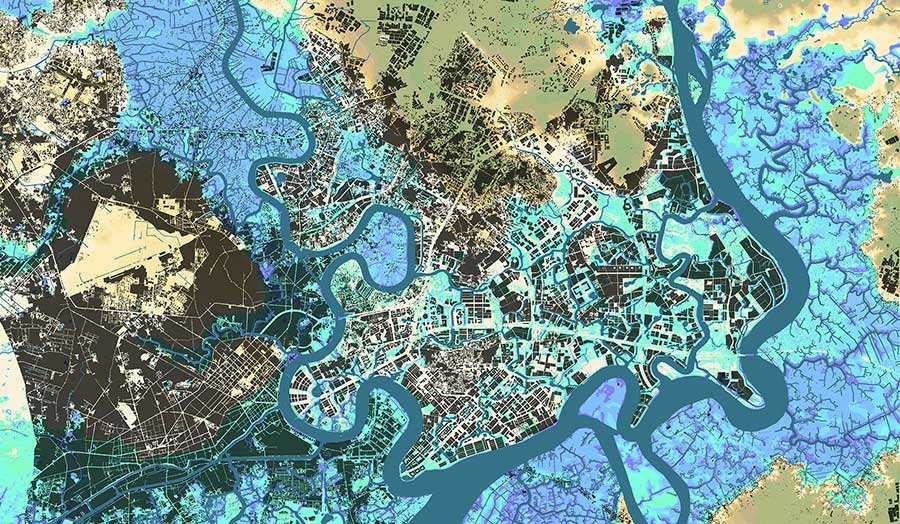 Details
| | |
| --- | --- |
| Date/time | Wednesday 1 December 2021, 5.30pm – 7pm |
| Book ticket | Registration closed |
| Follow on Twitter | @Research_LMArts |