ONLINE RECORDING: Studio Binocle - Part of The Architecture Foundation 100 Day Studio
A lecture by Lorenzo Bini.
Binocle is the office led by Italian architect Lorenzo Bini. Born in 1971, educated in Milan and Oslo, Lorenzo graduated in 1998 from Politecnico di Milano and worked for different offices in Milan and Rotterdam until 2003 when he co-founded studiometrico, before starting Studio Binocle in 2011.
Binocle works on the transformation of existing spaces shifting from temporary structures to permanent buildings and gardens. Beside his professional activity, Lorenzo has been adjunct professor at the Politecnico di Milano, visiting professor at the Design Academy Eindhoven and is currently teaching at NABA in Milan.
The lecture by Lorenzo Bini is the fifteenth of the 'Form-Givers' Lecture Series at The Cass, organised by senior lecturer James Payne. Lorenzo will be discussing his work within the context of Milan, his recent work is directly situated within the rich legacy of 20th century Milanese architects and furniture designers. Recent work includes converting a grand villa by Piero Portaluppi into an art gallery and an ongoing exhibition on the work of Vico Magistretti, the opening of which is currently delayed.
The Lecture is to be screened live as part of the Architecture Foundation's 100 day studio, a recording is available on youtube.
Image: Studio Binocle's office in Milan, Italy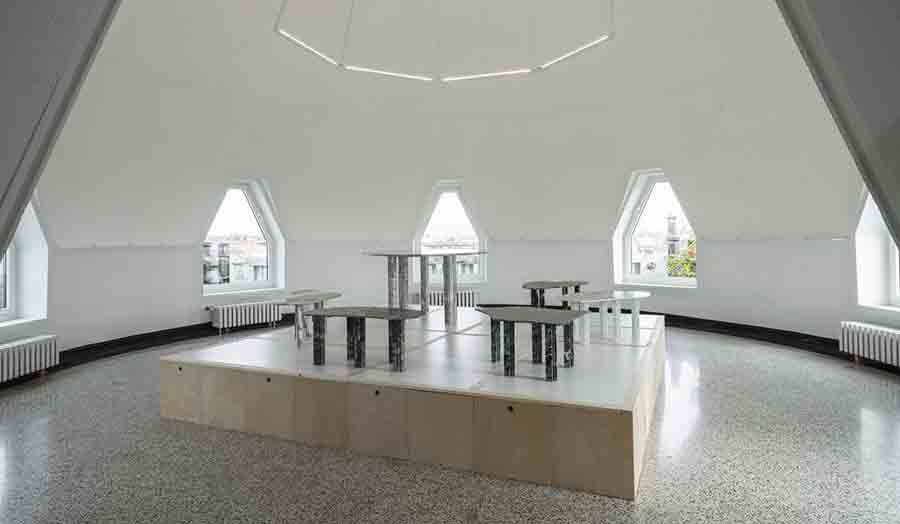 Form-Givers lecture series