The Poetic Dimension in Architecture #3 – Bijoy Jain
A lecture by Bijoy Jain, as part of The Poetic Dimension in Architecture lecture series.
Bijoy Jain
Studio Mumbai – a weavers' workshop in the northern part of India
"My interest lies primarily in doing what I do, with care. As an architect, the way you imagine opening a door, developing a chair, designing the texture of a wall or a floor, is very important. It's about quality, about the consideration you apply to the making of something. And it's about being attentive to the environment, the materials, and the inhabitants. It has to be inclusive." Bijoy Jain.
In this lecture, Bijoy will speak primarily about a project he is currently working on – a weaving workshop in India, close to the Himalayas.

Image credit: Ganga Maki Studio, under construction, Himalaya, 2016
© Bijoy Jain I Studio Mumbai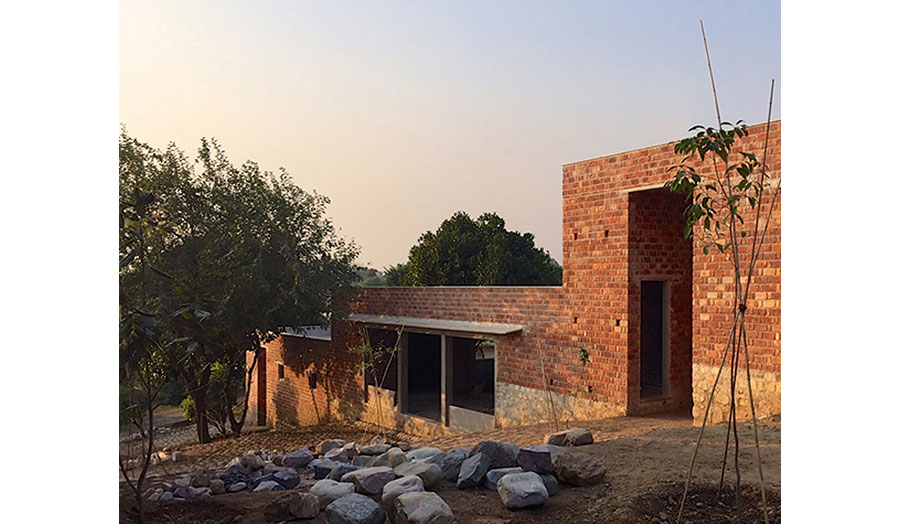 The Poetic Dimension in Architecture lecture series