Migrations #3 – Sasha Litvintseva
Sasha Litvintseva: Parallel Spaces, Parallel Times
Sasha Litvintseva's three short films and talk focus on the overlapping temporalities and spatialities of local and tourist life, and in the figure of the ruin and the architectural copy. What is the role of cinematic images and durations in making all these intelligible? Is a cinematic image itself a ruin or a copy? Does it replicate the durations that coexist in a certain space, or does it create another temporal layer which interferes with them?
Screenings:

Alluvion (2013)
Immortality, home and elsewhere (2014)
Exile Exotic (2015)
Sasha Litvintseva is an artist, filmmaker, researcher and curator based in London. Her work has been exhibited worldwide, including Berlinale Forum Expanded, Rotterdam International Film Festival, Wroclaw Media Art Biennale, The Moscow Biennale for Young Art, Modern Art Museum Moscow, Institute of Contemporary Art, London, and Kunstverein Gottingen.

Image: Sasha Litvintseva, Alluvion (2013).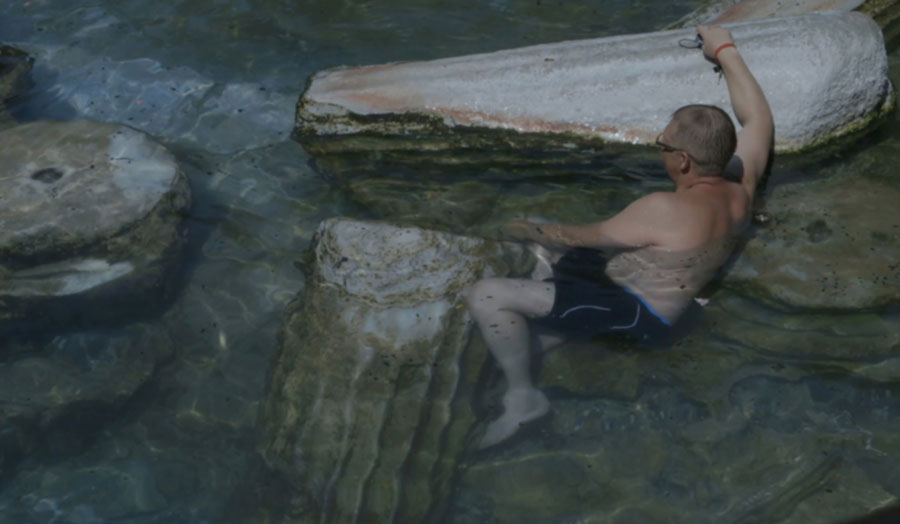 New Cinema and the City - Migrations