Migrations #4 – Lana Askari
Lana Askari: Bridge to Kobane
Discussing her recent fieldwork and ethnographic documentary film Bridge to Kobane (2016), Lana Askari will consider the visual and theoretical approaches to exploring how residents and refugees in Iraqi Kurdistan re-negotiate their future plans through the city space. Can visual research methods capture that which is temporal or invisible, such as imagining the future in times of crisis? The lecture will discuss this question, as well as migration dynamics and ethnographic documentary film approaches in visual anthropology.
Screening:

Bridge to Kobane (2016), excerpts

Lana Askari is currently a PhD candidate in Social Anthropology with Visual Media at the University of Manchester. She was trained in social anthropology (MPhil, University of Cambridge) and visual anthropology and documentary filmmaking (MA, Granada Centre for Visual Anthropology, University of Manchester). Her research areas include ethnographic documentary film, diaspora and migration, and the anthropology of time, planning and infrastructure in the Kurdistan Region.
Image: Bridge to Kobane (2016).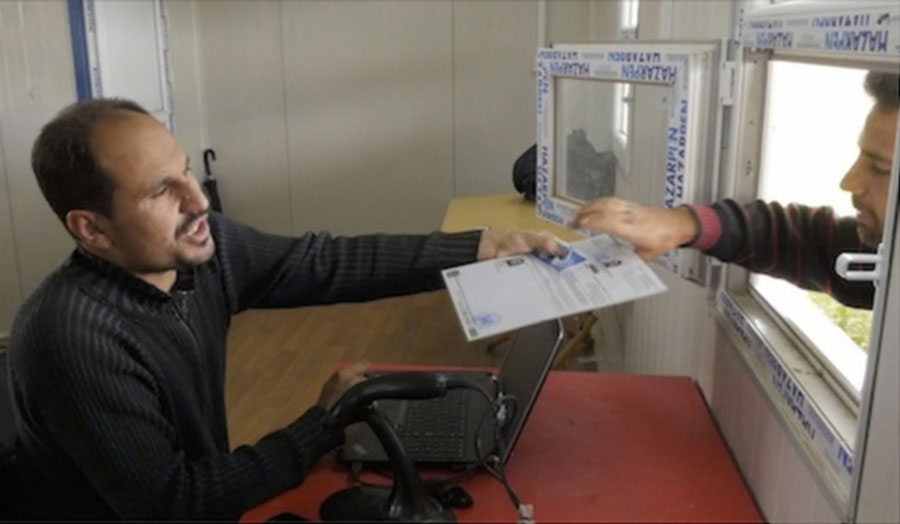 New Cinema and the City - Migrations