Migrations #5 – Maeve Brennan
Maeve Brennan: Jerusalem Pink
Jerusalem gold polished (high density), Jerusalem gold rough block, Jerusalem bone cream, Benjamin grey (hard), Deep blue (honed), Hebron gold, Hebron yellow, Hebron bone, Bone light (polished), Halila beige, Hebron white red veins, Hebron pink (brushed), Jerusalem royal, Ramon white, Birzeit gold, Jerusalem shells, Jerusalem rose, Jerusalem golden veins, Palestinian grey (honed), Palestinian cream (hard), Desert yellow, Negev fossil, Hebron snow, Jerusalem ivory, Jerusalem pink.

An archaeologist, a stone worker, a geologist and an architect talk about stone in Palestine. Jerusalem Pink documents an architectural survey of the Dome of the Rock, and the processes of its repair and restoration.
Screening:

Jerusalem Pink (2015)
Maeve Brennan lives and works in London and Beirut. Recent exhibitions and screenings include Jerusalem Pink, OUTPOST, Norwich; Rough House, The Glue Factory, Glasgow; At the Seams: A Political History of Palestinian Embroidery, Dar el Nimer, Beirut (all 2016). She is a co-founder of the film collective Sharna Pax, working between the fields of anthropology, documentary and visual art. She has forthcoming solo exhibitions at Chisenhale Gallery, London; Spike Island, Bristol and The Whitworth, University of Manchester in 2017.
Image: Maeve Brennan, Jerusalem Pink, 2015, film still.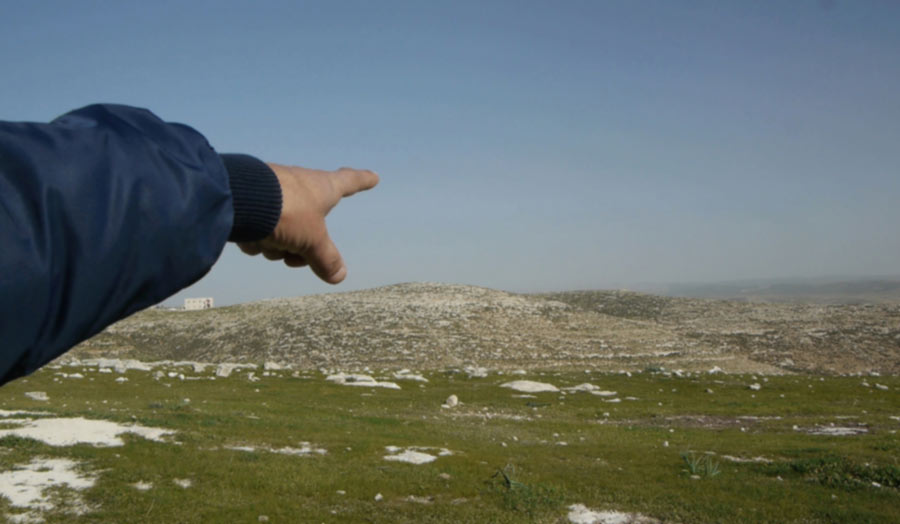 New Cinema and the City - Migrations