Private View event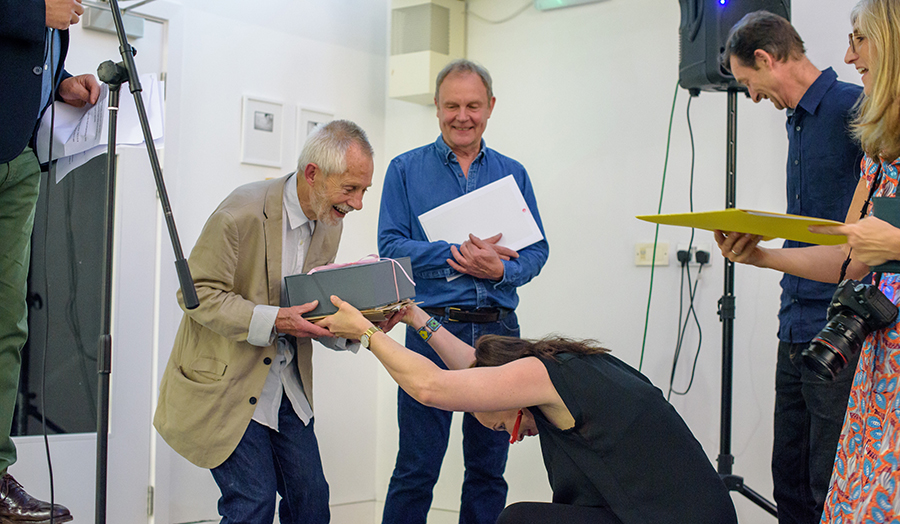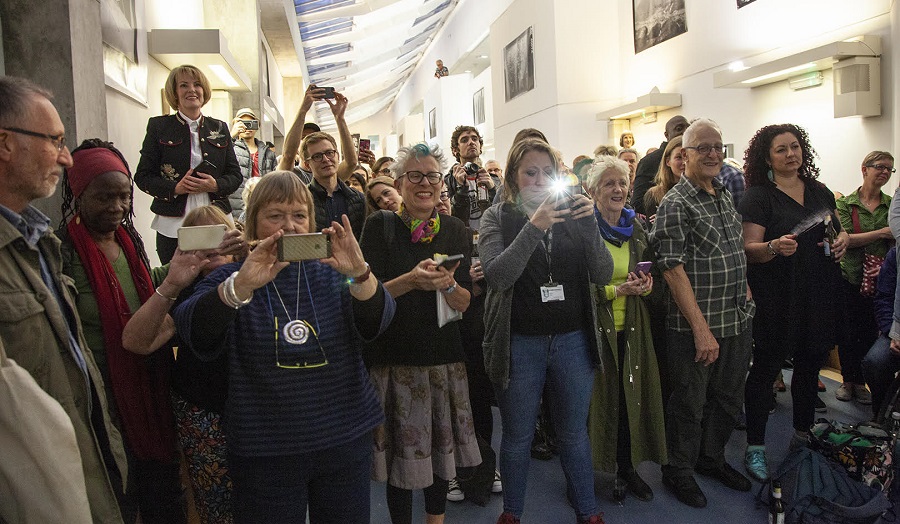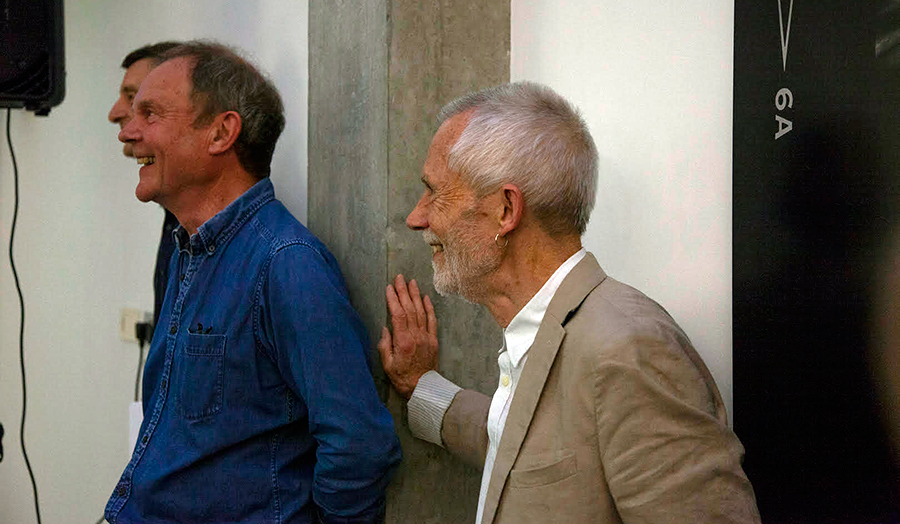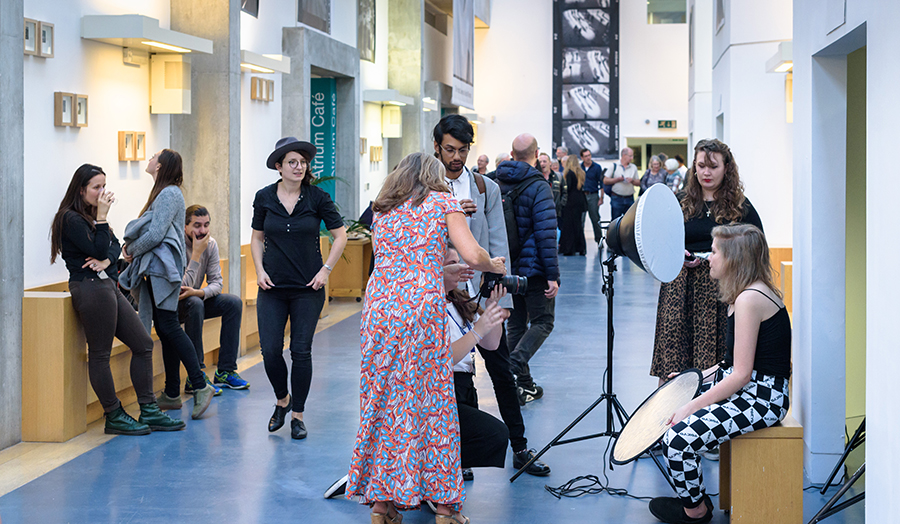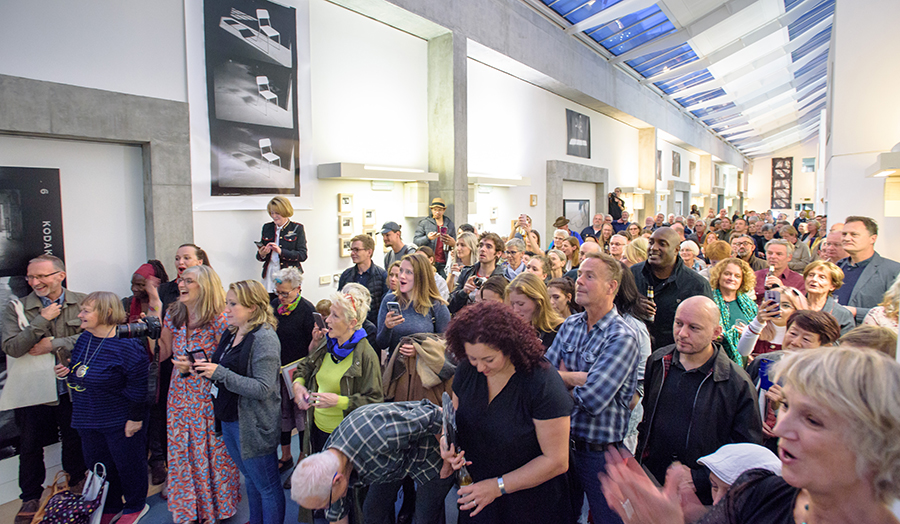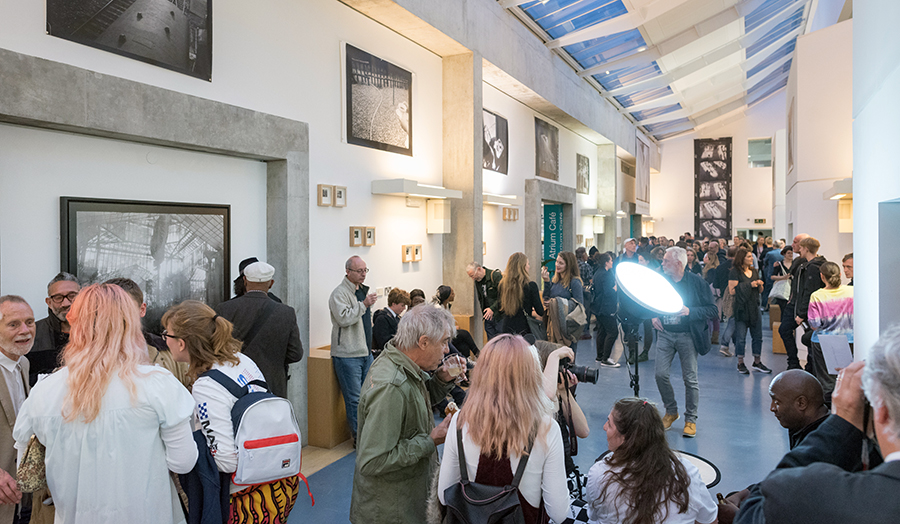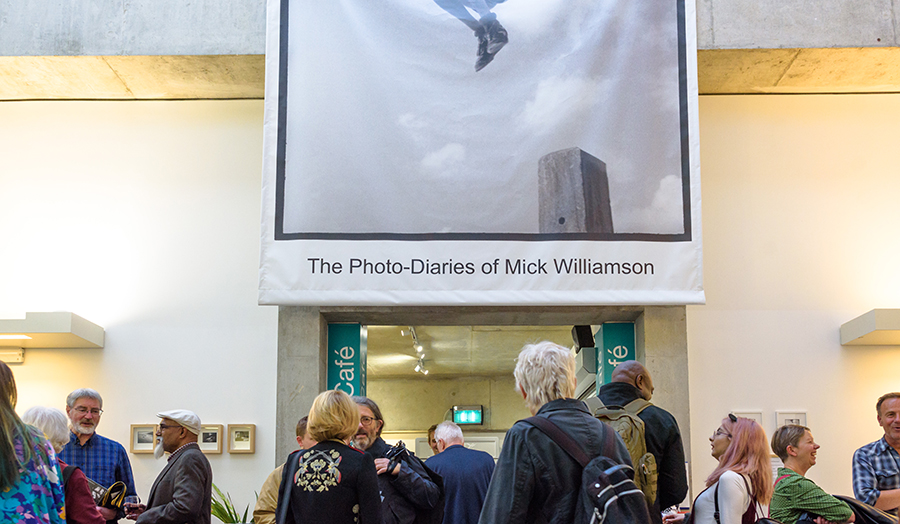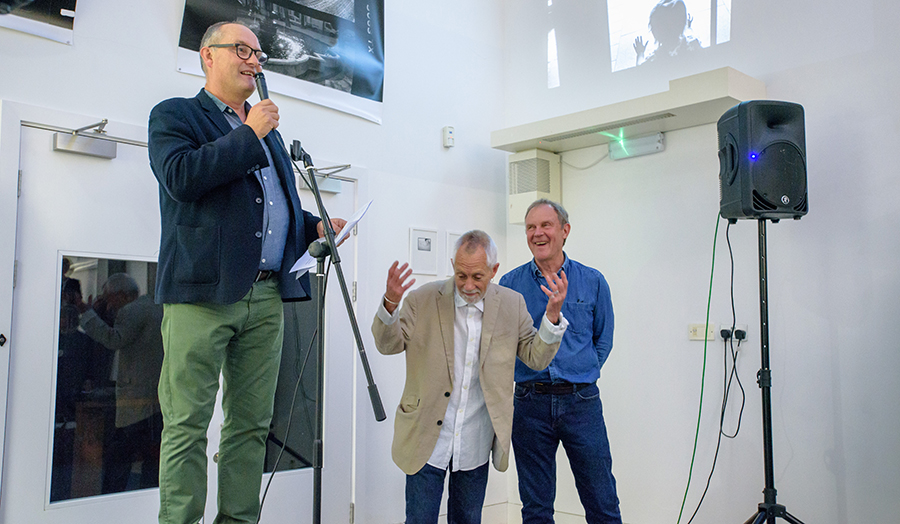 Photography exhibition launches with packed Private View and career celebrations for Mick Williamson and David Hobson.
Date: 15 October 2018
Over two hundred staff, students, alumni, artists and industry professionals gathered at The Cass for an event on 5 October which both launched the exhibition The Photo Diaries of Mick Williamson and celebrated Mick's 46 year career at the University and its predecessor institutions. The evening also offered an opportunity to say good bye to and thank you another long serving member of the academic team, David Hobson of the Foundation course who leaves the School after 44 years.
The celebratory event included a preview of Mick's exhibition in the school's recently revamped Atrium exhibition space, screenings and slideshows, a welcome talk by Andrew Stone, Head of The Cass, and an opportunity for visitors to create portraits with Heather McDonough and Rod Morris famous pop-up PhotoBooth project.
Speaking at the event, Andrew Stone reflected on Mick and David's "careers dedicated to the enabling of other's creative lives and abilities," praising them for their "capacity to engage and enthuse, and to share a passionate animation of ideas and subjects, projects and skills, processes and techniques in order for someone to realise what they can do!" The two departing teachers, whom Andy had observed were not 'limelight hugging' types, found themselves on the receiving end of rapturous applause and the subject of countless photographs by the audience.
The celebration took place among the exhibition the Photo Diaries of Mick Williamson which runs from the 8 October - 1 November at The Cass Atrium in Goulston Street, forms part of East End Photomonth 2018. Since 1974, Mick has photographed all aspects of his daily life using an Olympus half frame camera which freed from from 'the expectations of professionalism'. Rarely looking through the viewfinder, Mick's camera has become almost an extension of his body and he has amassed up an immense body of work, shooting 2-3 films a day with 72 images per film. Only a fraction of this long-form accomplishment is represented in the show.
As one era ends a new one begins. The new course leader for BA (Hons) Photography is James Russell Cant, who has already joined the Cass from Norwich University of the Arts. David Hobson will teach as an associate lecture for the next few months while his replacement is identified, ensuring a smooth transition for Foundation students
The Photo-Diaries of Mick Williamson has been extended until Thursday 1 November when there will be a Closing Event from 17.30 to 20.00. Guests will enjoy the opportunity to have a drink, explore the exhibition and hear Mick talk informally about his long-term project. View more on Photo Diaries from Mick Williamson.