Enough - The Architecture of De-growth
Cass Architecture alumni are co-curators Oslo Architecture Triennale 2019.
Date: 04 October 2019
The curatorial team behind The Oslo Architecture Triennale (OAT) 2019 which opened last week includes the Maria Smith and Matthew Dalziel the directors of the interdisciplinary firm Interrobang and both postgraduate alumni of The Cass.
The international festival features a series of exhibitions and performances calling on architects to reject 'excessive economic growth'. OAT is curated by Maria Smith and Matthew Dalziel with Architecture Foundation deputy director Phineas Harper and Norwegian researcher, lecturer and artist Cecilie Sachs Olsen.
The six week festival is themed 'Enough' and encourages architects, clients and wider society to reflect on - and ideally abandon the perceived wisdom of the pursuit of GDP growth as a fundamental measure of human progress. OAT will feature more than 100 events, performances, exhibitions and other activities taking place at four 'Insitutions of Degrowth' called The Library, The Theatre, The Playground and The Academy.
There are several other links between the festival and The Cass. Edwina Attlee who teaches critical and contextual studies in architecture and interiors at the school has edited the triennale's official publication (and alternative to a catalogue) a collection of short science-fiction stories called Gross Ideas. Cass Architecture Alumni Thomas Randall Page and Xenia Adjubei are exhibiting with David Kohn and The Global Free Unit led by former Cass Dean Robert Mull.
Speaking at the Press launch for OAT, Maria Smith said, 'In this era of climate emergency, biodiversity collapse, and social inequality, every industry, art form, and endeavour must question its practice. The practice of architecture must respond…It being easier to imagine the end of the world than the end of capitalism, can we not realign our current economic system toward climate justice? Can we not make everyone happy by pursuing green growth?'
The Oslo Architecture Triennale (OAT) 2019 continues until the 24th November 2019.


Image: Rosa Nussbaum, illustration for Enough: The Architecture of Degrowth, Oslo Architecture Triennale 2019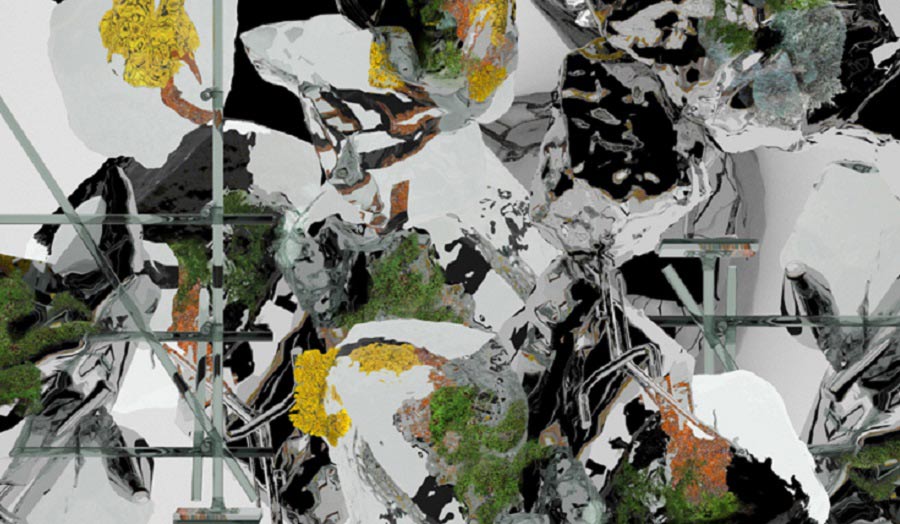 News details
| | |
| --- | --- |
| The Oslo Architecture Triennale (OAT) 2019 | Until 24 November 2019 |
| Follow The Cass | @TheCassArt |