In conversation with one of the most cited academics in the world
Professor Louise Ryan, Senior Professor of Sociology and a director of the Global Diversities and Inequalities Research Centre has been featured in the top 2% most impactful academics globally, according to data from Elsevier and Stanford University, for a second time in a row (also featured in 2021 ranking). With over 60 articles and ten books published, Louise's research is recognised as highly impactful in the area of migration studies.
In this interview with Dr Maria Lopez, deputy director of the centre, Louise reflects on her research career, spanning over 25 years. In this conversation, you can hear about challenges in the academia, advice for young researchers and the projects Louise is currently working on, such as Irish Nurses in the NHS or Afghan migrants in London.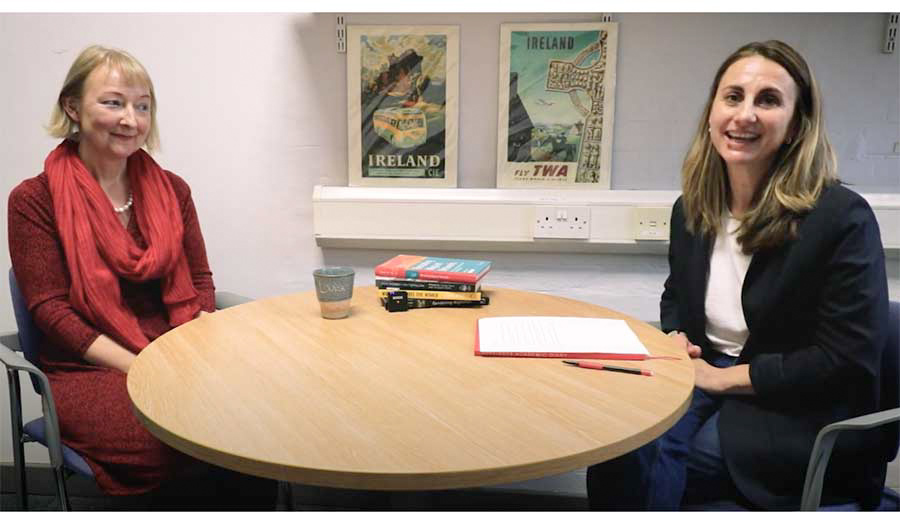 Image: Prof. Louise Ryan (on the left) and Dr Maria Lopez (on the right)
Visit our other pages:
In conversation with... a researcher