Creative Practice as Research - from drawing to choreography
An AAD Session hosted by CREATURE
About this event
As part of CREATURE's ongoing projects in creative practice as research, this event explores ways in which artistic inquiry can lead to new methodologies of research, through an interdisciplinary lens.
For this event, Dr Jane Turner presents her choreographic practice through her new Marconi's Leap project: here, the science and art of wireless communication is explored and reconfigured, involving dance artists working in the geographies of that first transmission and a group of London Met performance students. 'They told Marconi, wireless was a phony' – so goes George Gershwin's popular song celebrating Guglielmo Marconi's first successful Atlantic-crossing wireless transmission of 1901. This expectation-defying achievement connecting the far edges of Cornwall to Canada ignited the wonder of audio, and later, audiovisual communication that in the recent global lockdown was so vital to our patterns of meeting, learning and working. For Dr Jane Turner, the recent COVID period evolved new performative questions and Zoom exchanges and new 'cyber-choreography' with international reach.
Jane is a choreographer, dance practitioner and director of Turning Worlds with extensive experience working within dance, theatre, film, interdisciplinary and sci-art arenas.
Further information about Turner's work can be found at janeturner.net. Jane's written, performative and multi-modal research is disseminated at academic conferences, online and in public venues using interconnected multi-modal media with her dance theatre company TURNING WORLDS, and is regularly supported by the Arts Council England. Recent professional choreographic engagements include Highbury Whispers (2018), a large-scale young people's performance project at Hitchin Music Hub, with Goldfield Productions, directed by Caroline Clegg; working with Kent Opera in Swaleside men's prison; and working as choreographer/rehearsal director on Assisted Suicide The Musical, (2016-7), a devised production exploring euthanasia, disability politics presented at Colchester Arts Centre, the Royal Festival Hall, Glasgow's Tramway Theatre, Liverpool's Unity Theatre and Melbourne Comedy Festival, Australia.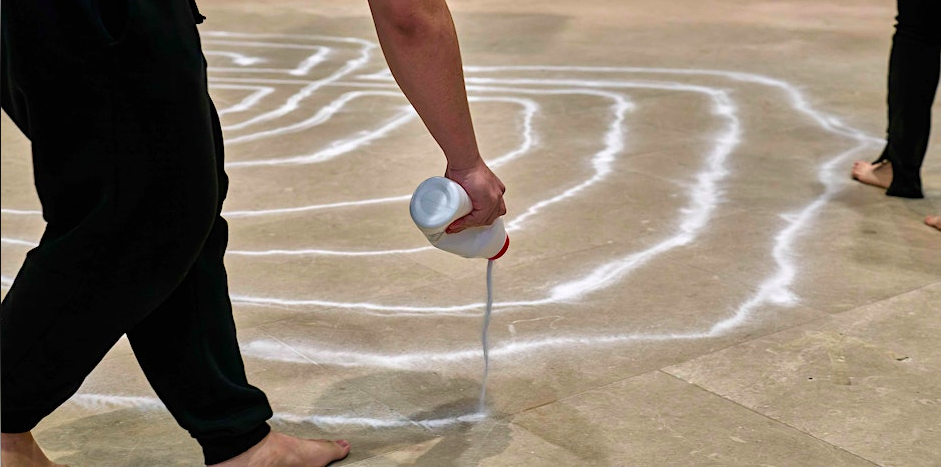 Details
| | |
| --- | --- |
| Date/time | Wednesday 23 November 2022, 4.30 - 6pm |
| Book ticket | Event ended |
| Location | TMG 65 - London Metropolitan University, Holloway Road Campus 166-220 Holloway Rd London N7 8DB |