Mapping Stories: Towards Grounded Urban Practices
An Art, Architecture and Design Session hosted by CUBE.
Mapping Stories: Towards Grounded Urban Practices
Omar Nagati
Wednesday 6 October, 5pm
Many cities in the Global South are marred with an urbanisation of injustice while being governed by monolithic narratives with little room for dissent or alternative urban visions. Critical mapping transcends the mere documentation of urban questions, developing an agenda for alternative narratives, urban experiences and potential interventions. In this session, Omar Nagati from CLUSTER will share a number of projects in Cairo, and cities across Africa and the MENA region, that map out elements of tangible and intangible urban heritage, as well as informal urban conditions and practices across the formal-informal interface. The session presents a set of methods to engage sites, networks and actors, and proposes visualisation strategies as analytical tools. Anchored in empirical research and tactical interventions, CLUSTER offers an example of grounded urban practices that have emerged over the past two decades across the globe, that are critical, experimental and community-based, while occupying a middle ground between the creative and activist realms.
Omar Nagati is a practicing architect and urban planner, and the co-founder of CLUSTER, an urban design and research platform in downtown Cairo. He studied at UBC, Vancouver and UC Berkeley, and taught at numerous local and international universities, most recently as a visiting professor at the University of Sheffield, UK. He is a member of the International Advisory Council of the Policy and Evidence Centre (PEC) in the UK. Nagati is co-author with Beth Stryker of Archiving the City in Flux (2013) and Street Vendors and the Contestation of Public Space (2017), and co-editor of Learning from Cairo (2013), and Creative Cities: Reframing Downtown Cairo (2016).
Discussant: Lucia Caistor-Arendar is an urbanist using research, education and design to advance social practices of city-making. She is a Research Fellow at London Metropolitan University, a Senior Associate at Social Life and an Associate at Architecture Sans Frontières UK.
Chair: Dr Beatrice De Carli is a Senior Lecturer in Urban Design at the School of Art, Architecture and Design and Deputy Director of the Centre for Urban and Built Ecologies (CUBE).
Image: CLUSTER, 2014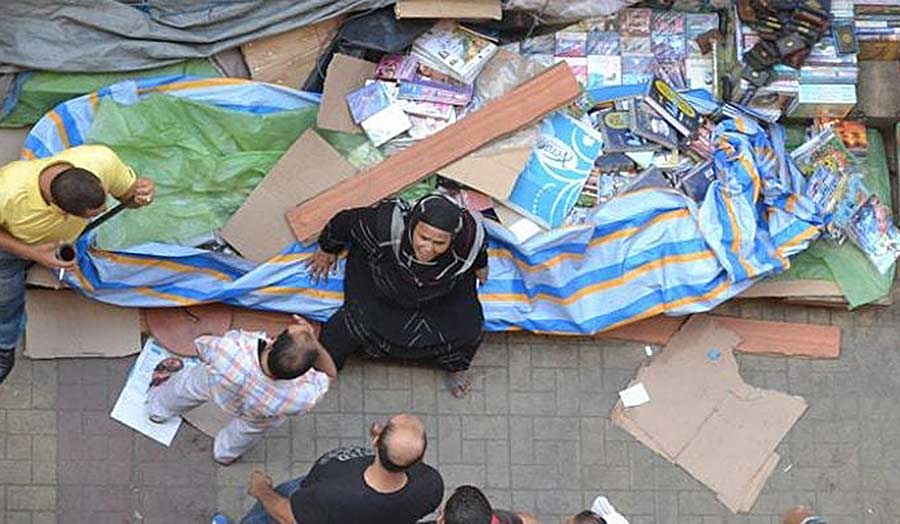 The School of Art, Architecture and Design Sessions