Online: LIP – Post Punctum Talks by David George
London Independent Photography (LIP) proudly presents David George.
About this Event
"Originally from Stockton-on-Tees, David George spent the first 25 years of his career in advertising and editorial commissions using available light/long exposures on location. Originaly, George wanted to be a painter and still retains a deep interest in the medium, an interest that feeds into his practice. You could be forgiven for placing this artists work alongside 19th century western art with its elements of the Romantic, the melancholy, the pastoral, the sublime and the uncanny. I would go so far as to argue that some of George's images echo Albert Bierstadt or Jacob Isaacsz paintings and transpose ideas and themes prevalent in western classical art onto the contemporary British landscape photography.
I have been lucky enough to work alongside David George at Uncertain States events and the production of various exhibitions. This photographer is a stoic teacher, because of this I have learnt a great amount from him that has fed into my art practice and for me George's industrial landscapes at night give a glimpse of fractured childhood dreams of growing up in Yorkshire or that we have negotiated at one time when we slept. George documents man-altered landscapes, representing them in a romantic way that is at odds with the dominant school of thought presently surrounding contemporary landscape photography. His work has been described by curator Zelda Cheatle as "meticulous in his attention to detail, with an intimate understanding of his subject."
David George is Associate Lecturer in Photography at the School of Art, Architecture and Design (formally known as The Cass) specialising in archival/darkroom process, and Visiting Lecturer at Norwich University of the Arts where he gives masterclasses on low level, available light photography. In 2009 he co-founded the Uncertain States project which published a quarterly Broadsheet on contemporary British lens-based art, and organised lectures seminars and exhibitions around modern photographic ideas and practice. George's kind heart and good humour make him a favourite amongst his students. It is my honour to present him for our next LIP Post Punctum talk."
Zoom talk hosted by Jenny Nash @SullenRiotPhotography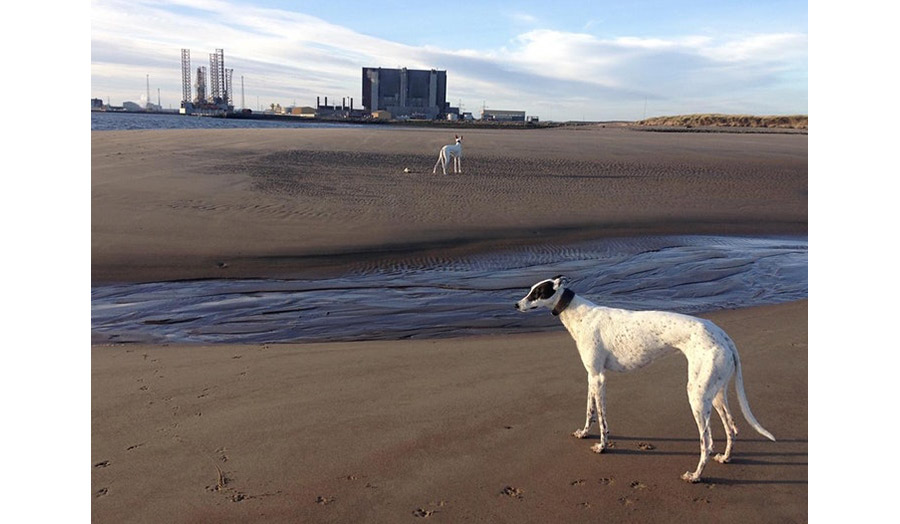 LIP Talk Series at The School of Art, Architecture and Design