Online: Tom Hunter London Independent Photography Talk
London Independent Photography proudly presents Tom Hunter.
About this event
Photographic artist Tom Hunter was born in the coastal town of Bournemouth and left school aged 15 to work on a farm before moving to Hackney to be a tree surgeon. When he was 23, Hunter attended an A-level photography evening classes at Kingsway College and then went on to complete a BA (Hons) at the London College of Printing attaining first-class Honours. His degree show work The Ghetto is now on permanent display at the Museum of London. He went on to study for his MA at the Royal College of Art in London.
One of the key aspects of Hunter's work has been documenting life in Hackney, depicting local issues and sensationalist news headlines with compositions borrowed from Art historical painting. One well-known example of this is his large-format Ilfochrome processed image Woman Reading a Possession Order, which references Johannes Vermeer's Girl Reading a Letter at an Open Window. This beautiful image won the John Kobal Photographic Portrait Award at the National Portrait Gallery London in 1998.
In 2010 Hunter screened what I consider to be one of the most moving and thought-provoking pieces of contemporary art I have seen; A Palace for Us. This was a film commissioned by The Serpentine Gallery, London and was made with the elderly residents of public housing on the Woodberry Down Estate, Manor House, in London.
Hunter's work has been exhibited nationally and internationally in major solo and group shows in galleries such as the National Gallery in Washington DC and the UK, The Victoria and Albert Museum, The Moderna Museet in Stockholm, Sweden. He has published eight books including, Down the Lane, Where Have All The Flowers Gone, Le Crowbar and my personal favourite, The Way Home.
Tom has been commissioned by the Serpentine Gallery, The Victoria and Albert Museum, The Museum of London and The Royal Shakespeare Company. His works are in many collections around the world including; MOMA in New York, The V&A, London, Tate Modern, London, Moderna Museet, Stockholm, The Smithsonian, Washington, National Gallery US, Washington, The National Gallery, London, and the Los Angeles County Museum of Art.
Tom Hunter is the only artist to have had a solo photography exhibition at the National Gallery in the UK. He is Professor of Photography Research at the London College of Communications, University of the Arts London.
This is a talk hosted on Zoom, hosted by Jenny Nash @SullenRiotPhotography. The Zoom joining instructions will be released on the evening after 5pm.
Image: © Tom Hunter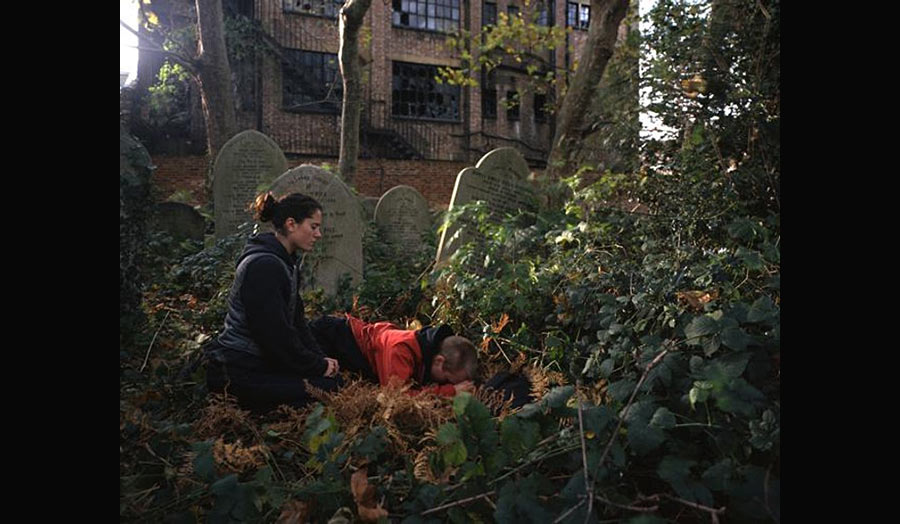 LIP Talk Series at The School of Art, Architecture and Design