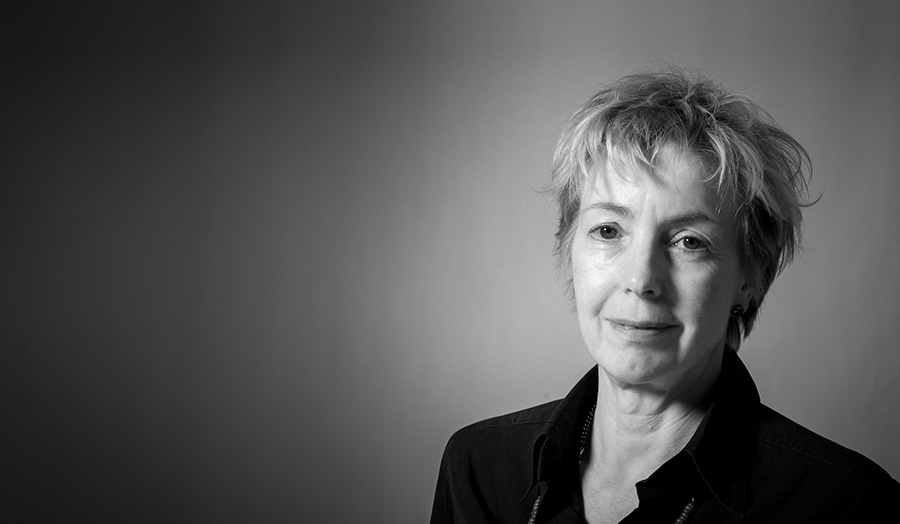 More about Jenny Harding
Jenny Harding has a BA (Hons) in European and Social Studies from the University of East Anglia, an MSc in Sociology Applied to Medicine from the University of London, and a PhD in Cultural Studies from the University of Technology, Sydney. She is currently is Professor of Media and Culture at London Met.



Gabriel, J. and Harding, J. 2020. "Reimagining Islington: work, memory, place and emotion in a community oral history project", Oral History, Vol 48, No 2. 43-56.
Harding, J. 2019. "Public feeling: the entanglement of media, emotion and technology in the 2011 riots" in R. Patulny, S. Khorana, R. Olson, A. Bellocchi, J. McKenzie and M. Peterie (eds) Emotions in Late Modernity, New York: Routledge. 209-222.
Harding, J., Parks, S., Pauszek, J. and Pollard, N. 2018. "Alliances, Assemblages, and Affects: Three Moments of Building Collective Working Class Literacies", College Composition and Communication, CCC 70:1, September 2018
Harding, J 2010 "Talk about Care: Emotion, Culture and Oral History", Oral History, vol 38, no 2, 33-42.
Harding, J and Pribram, D (eds) 2009. Emotions: A Cultural Studies Reader. London: Routledge.
Harding, J 2009. "Emotional subjects: language and power in refugee narratives" in Harding and Pribram (eds). 267-279.
Gabriel, J, Harding, J, Hodgkinson, P, Kelly, L, and Khan, A 2009c. "Public Sociology: working at the instices". American Sociologist. DOI 10.1007/s12108-009-9080-3.
Gabriel, J and Harding, J 2009. "On Being a "Good" Refugee" in G. Bhattacharyya (ed), Ethnicities and Values in a Changing World. Farnham: Ashgate. 135-154.
Day, A, Harding, J, and Mullen, J. 2008. "Refugee Stories: The Refugee Communities History Project, Partnership and collaboration" in Skartveit, H-L og Goodnow, K (Eds) Museums and Refugees: New Media, Play and Participation. Paris: UNESCO.
Andrews, S, Bhagat, D, Harding, J and Williamson, M 2008. "London Metropolitan University East End Archive: The Paul Trevor Collection", VADS.
Harding, J 2007a. "The Eastender Archive Project", Activate 3, 2-3.
Harding, J Clarke, A and Chappell, A 2007b. "Family Matters: Intergenerational Conflict in the Somali Community". Report. London: London Metropolitan University.
Harding, J 2006. "Questioning the subject in biographical interviewing". Sociological Research Online. Vol. 11, No 3.
Harding, J and Pribram, D 2004. "Losing Our Cool? Following Williams and Grossberg On Emotions". Cultural Studies. Vol 18, No 6, 863-883
Harding, J and Gabriel, J 2004. "Communities in the Making: Pedagogic Explorations using Oral History" International Studies in the Sociology of Education, Vol 14, No 3, 185-201
Harding, J 2004. "Practices of Freedom? Working on the Self in the Context of Homelessness". Subject Matters, Vol 1, No. 1. 67- 83.
Harding, J and Pribram, D 2002. "The Power of Feeling. Locating Emotions in Culture". European Journal of Cultural Studies, Vol 5 (4).407-426.
Harding, J 2002. "Talking about Homelessness: a teaching and research initiative in East London", Teaching in Higher Education, Vol 7, No. 1, 81-95.
Gabriel, J and Harding, J 2000. "Biographical Interviews: Ways of Working with Communities". The Oral History Journal. Spring, Vol 28, No 1: 28-30.
Harding, J 1998. Sex Acts: Practices of Femininity and Masculinity. London, Thousand Oaks, New Delhi: Sage Publications Inc.
Harding, J 1997. "Bodies at Risk" in A Peterson and R Bunton (eds) Foucault, Health and Medicine, London and New York: Routledge.
Harding, J 1996. "Sex and Control - The Hormonal Body". Body and Society, Vol. 2 (1).
Harding, J 1994. "Making a Drama out of Difference: Portrait of a Marriage" in B Budge and D Hamer (eds) The Good, the Bad and the Gorgeous. London: Pandora.
Trustee of the Oral History Society
Editor of Oral History
External examiner for PhD candidates