EXHIBITION: Queering Space
New exhibition by artist and Cass Textiles course leader James Hunting.
The Cass is delighted to announce Queering Space, an exhibition by artist and Textiles BA Course Leader James Hunting which will take place in the Atrium of the school's Goulston Street building from the 30th January until the 12th February.
James who has been working with textiles for over thirty years, and teaching for over fifteen says he 'questions the norms and challenges traditions' in both. He believes that creative identities are formed by understanding, investigating and then taking ownership of techniques and processes. His work explores ideas of personal identity, inclusion, the 'other' and desire, using textile processes such as print and hand stitch. Drawing underpins his practice, and the act of making is integral to the outcome. Speaking about the use of Textiles in Queering Space, he said, 'Cloth without function disrupts and disturbs- it demands of the viewer, it imposes questions and it opens possibilities.'
The exhibition, which coincides with LGBTQIA+ History Month 2020, follows and links to a recent Cass Research Seminar with James and Sam Wingate also titled Queering Space.
Queering Space opens with a Private View event on Thursday 30 January from 5.45pm.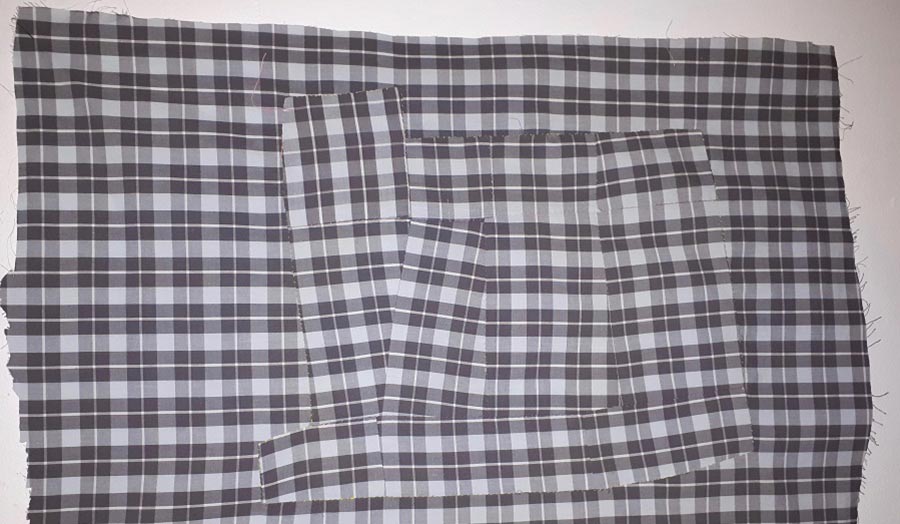 News details
Dates
30 January to 12 February 2020
Private View
Thursday 30 January from 5.45pm
Talk
With Jamers Hunting and Sam Wingate - Register here
Location
The Sir John Cass School of Art, Architecture and Design - The Cass
The Atrium Space
16 Goulston Street
London
E1 7TP
The Cass on Twitter
@TheCassArt