Why study this course?
This research-led and practice-based MA addresses the needs of graduates from furniture and related discipline backgrounds, or those who wish to collaborate with professionals in the field. Our Furniture Design MA is one of several postgraduate design courses that co-exist at our School of Art, Architecture and Design, offering rich opportunities for the collaborative and multidisciplinary approach that is a feature of the current and future design sector, and a requirement for success in the field.
The course is grounded in the understanding that design is a key driver for change in society and the environment. However, traditional roles in design are increasingly blurred and designers need to be able to negotiate complex and ambiguous problems. The challenges and opportunities for designers are being constantly reimagined, as the unpredictability of the future tests our capacity to adapt, invent and apply creative design solutions to emerging needs. Graduates of this course will design furniture products and systems that have not yet been conceptualised.
Vanja Bazdulj / Felt Furniture (Photo Matjaž Tančič)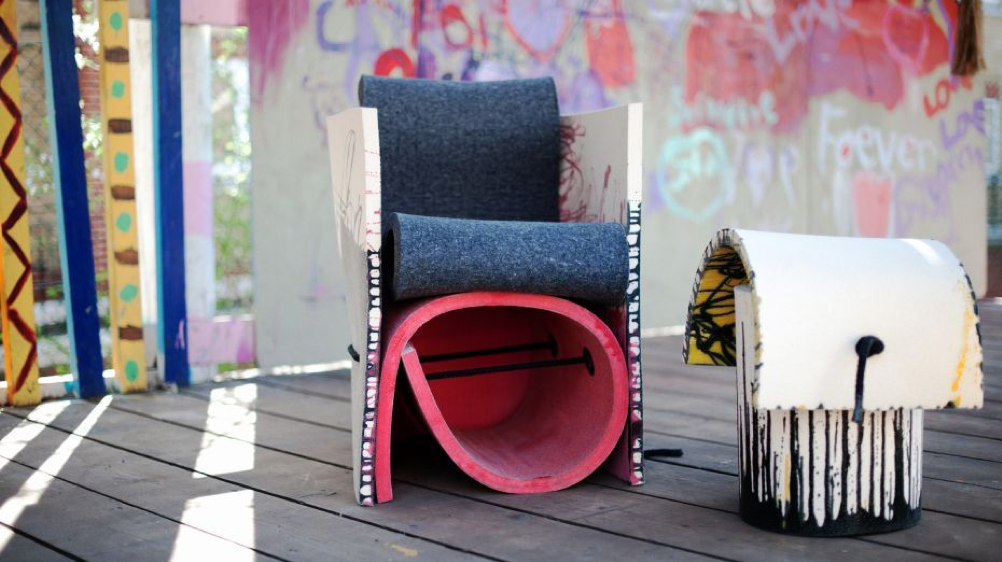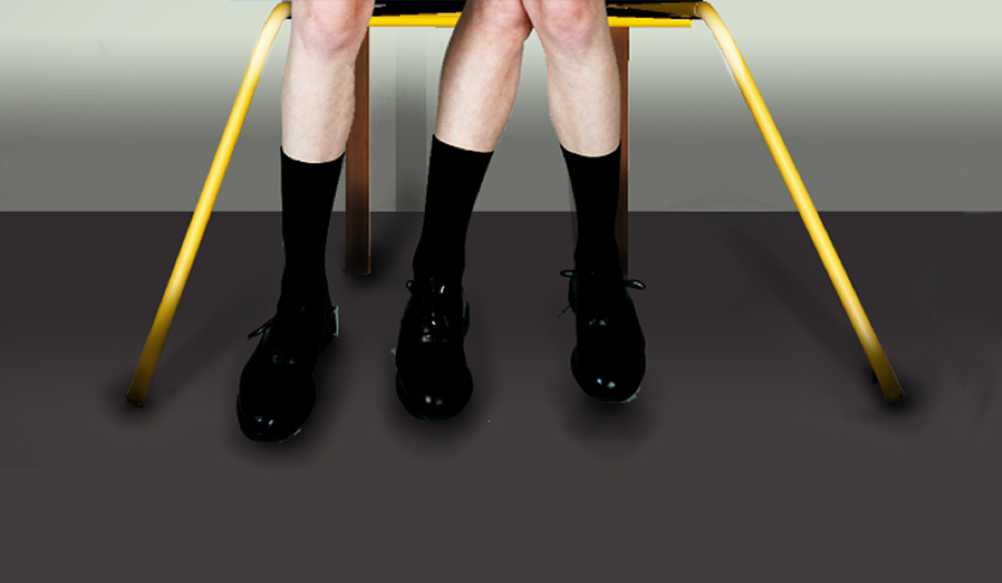 Segmenti Chocolate/ Lindsay Alexander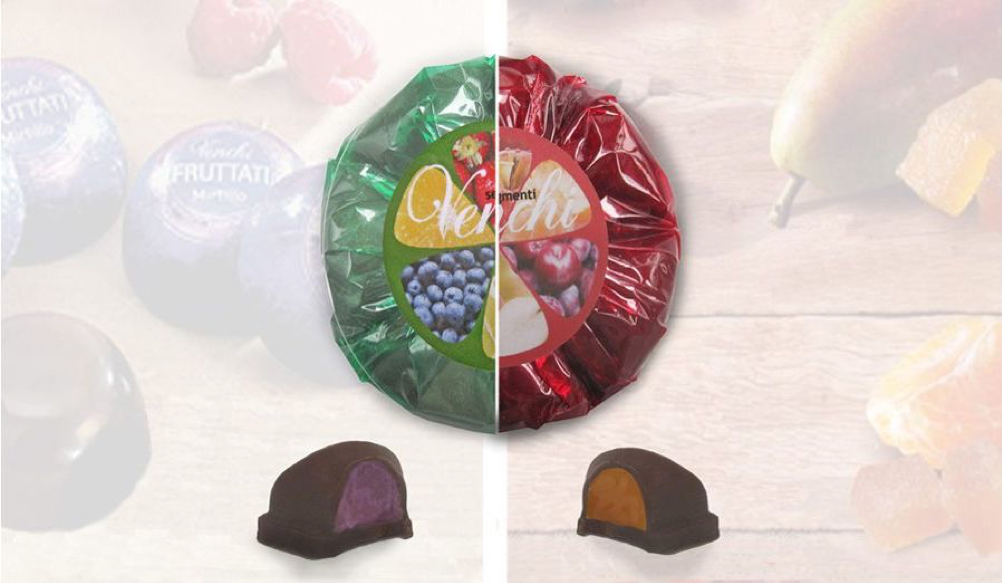 Vincent Welleman / Soave chair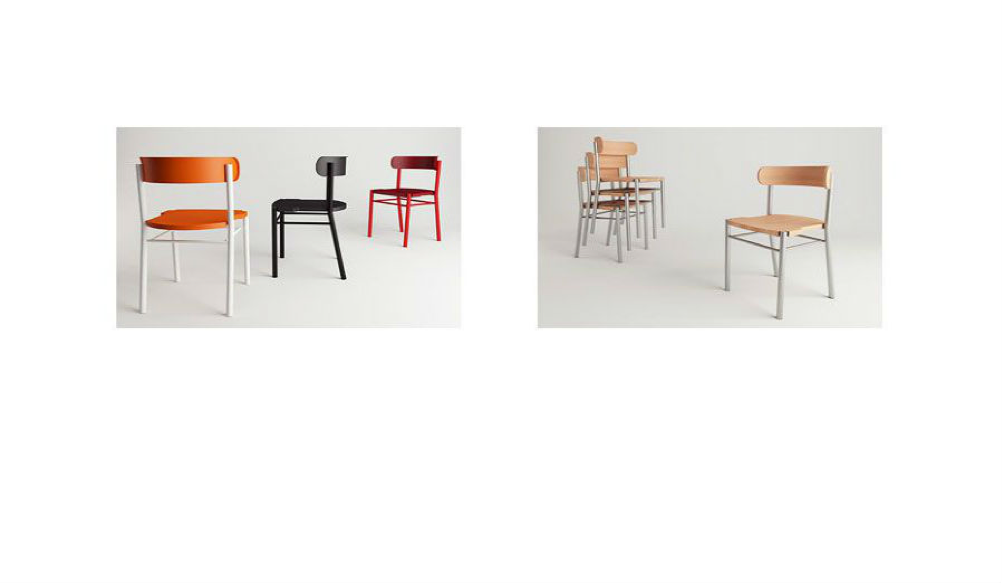 More about this course
The future is largely shaped by design decisions, which implies a responsibility for designers to combine experimentation and radical thinking with care, effective research and collaboration with those who will be affected by the outcomes of designers' work. The work of a designer is not limited to ensuring that furniture is safe and functions well.
You'll want to imbue your work with meaning, to use it to communicate, to engage emotions and inspire response. Furniture also needs to be designed to be attractive and desirable in the marketplace and relevant to consumers, meaning you'll need an exhaustive overview of current and forthcoming furniture products in order to be competitive.
Design and research occupy a large proportion of the course; the research and development process of design is rehearsed through your project work. In parallel with theoretical research, you'll generate, communicate and evaluate all kinds of innovative ideas and concepts for furniture. You'll discover what design research will reveal the widest range of proposals for testing, how best to inform producers of what you have in mind and how best to evaluate concepts.
Our School of Art, Architecture and Design is a community that shares a commitment to contemporary design and its global and local contexts, a passion for design in all its forms and desire to test the premises of the field. We aspire to effect real, meaningful and beneficial change through our design work and our Furniture Design MA is a part of that vision.
The UK furnishings industry is a large and growing part of the economy – currently one of the top three growth sectors in British industry. According to the British Furniture Confederation, there are about 330,000 jobs in the furnishings sector, one third of which are in the 8,000 making and manufacturing companies based in the UK, with employment and self-employment opportunities ranging from design, craft and manufacture to specification and consultancy.
Alternative core module information
The School maintains a portfolio of alternative core MA (level 7) 20 credit modules, two of which will be core to this course in any particular year. Prior to the start of the course each September, the course team will decide which of the alternative core modules should be the core 20 credit modules for the following academic cycle. This decision is based on the project opportunities arising and the balance of students across the portfolio of MA design courses. Please note, students themselves do not choose which of the alternative core modules to take. See the modular structure section below for more details.
Assessment
Assessment is based on portfolios of written, research, visual and physical project work.
The MA is concluded with a major project in which you'll select an area of study, formulate your own argument or theoretical position and produce an independent body of work. The project challenges you to study a topic that interests you, which will test your creative ambition. This work will be exhibited at the MA graduation show in our central London location.
Entry requirements
You will be required to have:
a first class or strong upper second class degree, or equivalent, in a related subject
Applicants will also be expected to present a portfolio and provide a statement demonstrating their ambition for the subject area and for studying at postgraduate level.
Related employment or consultancy within the field can also be considered alongside the portfolio and statement.
Accreditation of Prior Learning
Any university-level qualifications or relevant experience you gain prior to starting university could count towards your course at London Met. Find out more about applying for Accreditation of Prior Learning (APL).
English language requirements
To study a degree at London Met, you must be able to demonstrate proficiency in the English language. If you require a Student visa you may need to provide the results of a Secure English Language Test (SELT) such as Academic IELTS. For more information about English qualifications please see our English language requirements.
If you need (or wish) to improve your English before starting your degree, the University offers a Pre-sessional Academic English course to help you build your confidence and reach the level of English you require.
Modular structure
The modules listed below are for the academic year 2021/22 and represent the course modules at this time. Modules and module details (including, but not limited to, location and time) are subject to change over time.
Year 1 modules include:
Where this course can take you
The creative industry in the UK is huge and about half of all those involved in the design sector work in London. Located in the creative hub of the East End, the School offers excellent opportunities for students and professionals to showcase cutting-edge design within related industries and venues. Through work placement and live projects, you will create design projects that are commercially and creatively relevant to global consumer markets.
Graduates of the course often aim to work as self-employed designers and consultants in the furniture sector, but may also work for design consultancies in London, across the UK and overseas. Graduates may work as in-house designers for manufacturing companies both large and small, including for contract furniture companies and other businesses that require design input such as exhibition and event companies, cultural institutions, interior design practices. Others gain employment as independent design consultants, working as suppliers of design expertise to a variety of businesses or continue within design research. Graduates also have career paths open in design research, design journalism, cultural institutions, education and marketing.
Additional costs
Please note, in addition to the tuition fee there may be additional costs for things like equipment, materials, printing, textbooks, trips or professional body fees.
Additionally, there may be other activities that are not formally part of your course and not required to complete your course, but which you may find helpful (for example, optional field trips). The costs of these are additional to your tuition fee and the fees set out above and will be notified when the activity is being arranged.
Use the apply button to begin your application.
If you require a Student visa and wish to study a postgraduate course on a part-time basis, please read our how to apply information for international students to ensure you have all the details you need about the application process.
When to apply
You are advised to apply as early as possible as applications will only be considered if there are places available on the course.
To find out when teaching for this degree will begin, as well as welcome week and any induction activities,
view our academic term dates
.