Important information to consider before getting something designed
Please always consider the format of the item you're wanting to be designed before embarking on any design work. You need to consider how your designed item is going to be distributed – for example, will it be printed, will it be published online, will it be sent out via email or will it be displayed on a digital screen?
If your item is intended to be published online or sent out via email, in most cases it should be published as HTML, either on a web page or as an HTML email (not as a designed document). This is to ensure that, as a university, we're adhering to government accessibility regulations. All information published online by public sector organisations must adhere to accessibility standards. In most cases, it is difficult for designed PDFs to meet these standards. This is because:
(unless comprehensive accessibility tags have been added) digital PDFs don't work well when accessed by assistive technologies such as screen readers
digital PDFs aren't mobile responsive and therefore the content of these PDFs can be difficult to read on small screens
If you request a design through the marketing team and it is solely for a digital audience, we will likely advise that you publish this information as a web page instead (we can advise you on how to do this). Similarly, if you send through your own design for approval and it is only intended to be published online, we will not be able to permit it to be uploaded to any of the University's websites.
Please note, Issuu embeds are also not accessible so if you intend to have something designed as an e-publication you will need to provide an alternative accessible version of the content as well.
Produce your own designs for marketing approval
Staff from any area of the University are able to download and use templates to design printed materials if graphic design is part of their job role and they are proficient using InDesign. You can also create your own designs (ie not use the templates), but you must still adhere to the brand guidelines and use InDesign (so that your designs can be easily tweaked by the marketing team if necessary).

Whether you have designed your work locally using a branded template or you started from scratch this must be approved by marketing. Send your design to marketing@londonmet.ac.uk in good time to allow for you to make changes before the design is produced or used in any way.
Have materials designed for you
The team that deals with your design request depends on who your design is aimed at. If your design is for an internal audience only (eg current students or staff), your request will be handled by the internal communications team. Please follow the guidance for internal design jobs on the Staff Zone (staff login required).
If your design is for an external audience, eg prospective students, applicants, teachers, parents of prospective students, your request will be handled by the marketing team. Please note, this also includes designs that are displayed internally but are for external audiences, eg open day attendees.
Design work for external audiences
Designing branded materials uses time and expertise. When design cannot be produced in-house, design services are sourced from the University's approved list of suppliers, incurring a cost to the department requesting it. However, please note, you will be made aware of all potential costs before the work goes ahead.

Email marketing@londonmet.ac.uk to schedule a design job for an external audience. Please see below for information about the process and timescales. The design job will be managed by the marketing team and someone will be in touch shortly after you complete the form.

If you would like design advice, assistance developing creative and cost-effective design briefs, or if you have any other questions, please contact marketing@londonmet.ac.uk.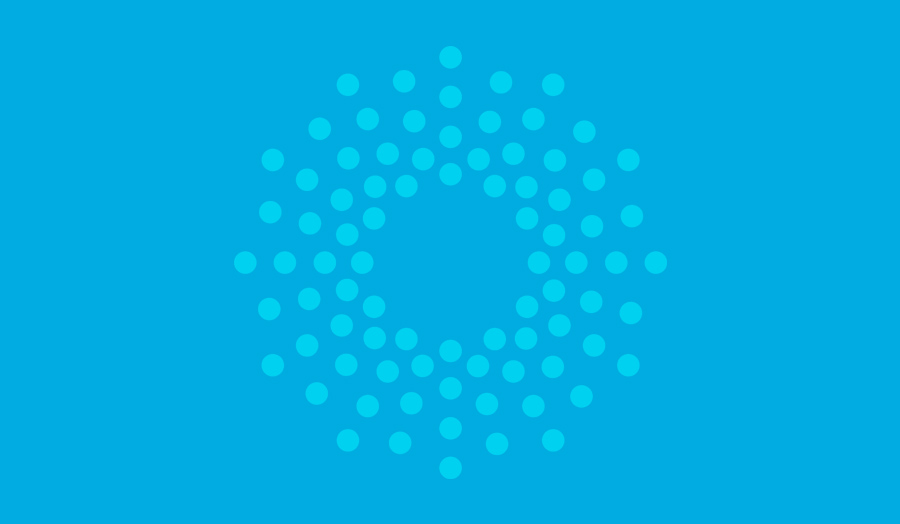 To schedule a design job for the marketing team to work on please read the information below and email marketing@londonmet.ac.uk with the following information:
Title of job, eg Fine Art BA flyer
Size, eg A5
Quality (if printed)
Audience, eg prospective students
Purpose, eg to increase student recruitment
Deadline
Cost code
Please note, we won't be able to fulfil all requests. Priority will be given to items that are intended for an external audience, particularly prospective students.
The designers we use regularly produce:
adverts
banners
booklets
flyers
HTML emails
invitations
newsletters or magazines
posters
branded images, icons, graphics, charts or maps
logo files to specified sizes or formats
Merchandise can be ordered by the University's merchandise supplier – please see the information in the merchandise tab on the Staff Zone (staff login required).
What is the timescale for design?
We require at least one month's notice for even simple design jobs such as a flyer or poster – and this time frame only begins once all relevant information, eg text, images etc have been received from the internal client. Larger or more complex design jobs, eg brochures or whole suites of materials, will require significantly longer. If you have a specific event that you need complex or multiple items for, we recommend you get in touch as soon as the date of the event has been set. This should be at least three months in advance to avoid disappointment.
Please also allow additional time for the design to be printed.
What happens if I need something designed at the last minute?
It's unlikely that we can accommodate last-minute design requests.
The completion of last-minute requests is dependent on whether there is capacity in the marketing team to handle them. If you have a last-minute design request we would appreciate a call to talk it through.
Any last-minute requests (if we have capacity to manage them) would ordinarily still go to our outsourced designers, where they may be subject to substantially higher fees (for a fast turnaround). At busy times, we cannot accommodate last-minute requests.
What we need from you at the beginning of the job
Please be ready to provide:
the details of one person who will act as a point of contact for the duration of the design job
a budget code for design and print costs to be charged to (you will be advised of these before the job progresses)
a delivery address and recipient
final, complete text
high resolution images, 300 dpi minimum; the marketing team has a stock of London Metropolitan University photography if you don't have any images that are suitable
What we need from you throughout your project
If more than one client is involved in proofing and corrections, all changes must be amalgamated into one marked-up document.
Changes should be marked up on the electronic PDF proof using the commenting feature of Adobe Acrobat.
If we require a PO number we will let you know. If this isn't provided promptly it will hold up your design work.
There will be points when you are asked for feedback on the work. If this isn't provided promptly it will hold up the design work. We wouldn't normally expect any more than two rounds of changes and our designers quote on this basis. Further changes might incur additional cost.
What to expect throughout your project
We will assign your project with a unique reference number to be used for tracking and communication purposes.
We will request an estimate of the print cost (if required) and provide a timescale for the production/print process.
We will send you a PDF proof of the design by email.
After you have approved your project in writing, we will send it to print.
Printed material will be delivered to you and we ask that you provide us with a couple of samples for our records.
Staff can use the University's Print Portal to get printed copies of items that have already been designed. If the marketing team is working on the design of the item they will print your item through one of the University's procured print suppliers – please note, you will be asked to raise a purchase order for this printing. Marketing (marketing@londonmet.ac.uk) can also organise the production of merchandise – please take a look at the merchandise request guidelines on the Staff Zone (accessible to staff only).
Using the Print Portal
The University's policy is to channel all printing through the Print Portal or one of the University's procured suppliers (which the marketing team liaises with). Ordering printed materials without using the Print Portal or one of the University's procured suppliers, or producing material that does not adhere to the University brand guidelines, will result in an instruction to remove the material, with the department or school responsible bearing the cost of reproduction.
For more information about print services, please visit the printing services area of the Staff Zone (accessible to staff only).
Stationery
Please see our page on stationery items such as business cards, headed paper and everyday items.
CMYK colour
CMYK is a colour setup that stands for cyan, magenta, yellow and key (black). It is important that your artwork is set to CMYK so that it matches the printing machines, as their inks are made up of these four colours. This will make for the best possible colour match.
If your job is full colour, please ensure that you work entirely in CMYK. Do not use RGB, Pantone or colours which are specific to the software you are using. Similarly, if your job is spot colour, only use those spot colours. You cannot rely on screen representation of colours, instead refer to printed CMYK or pantone sheets for colour selection. There is no need for you to apply any colour profiles to images as these will almost certainly not match those required for the printing presses. If your software does not support CMYK or pantone, the printer will convert the colours before printing. When selecting software to create your artwork note that some software (eg Microsoft Word and PowerPoint) does not support CMYK or professional spot colour choices and this will impact the final output.
Print and design costs
Designing and printing materials uses resources, both in terms of staff time and materials.
Staff from any area of the University are able to download and use templates to design printed materials. In this case there is no design charge, but a print cost will apply (it is acceptable to print some of the templates locally, and where this is permissible it is indicated in the templates list).
Printed materials may be printed via the Print Portal, or another supplier may be used.