Watch the interview with Angelos
In Conversation With... an International Relations lecturer
Angelos Chryssogelos, an International Relations lecturer, speaks with Marina English as part of our In Conversation With series.
Marina English from our Outreach department caught up with Angelos Chryssogelos to find out more about our International Relations course and what makes it so unique!
What kind of topics are covered in this degree?
We look at questions of international order and international institutions, we look at British politics, we look at US politics and US foreign policy, we have people specialising in many other parts of the world, the Middle East, Turkey, Asia, Europe. What's really fascinating and exciting for me is the perspective we bring to all those things, the voices we like to raise and the normative way that we approach many of the questions of international order and international justice. I think we are bringing a very new, novel, critical perspective that students in London Met always find very interesting and can always relate to their own lives, their own experiences and the ways they want to move forward in life.
What kind of careers or further studies do International Relations graduates go on to do?
When you study British politics at London Met you'll hear about how the government works, that immediately becomes something that you can look into getting a job or internship in. You hear about the many European institutions that the UK is a member of, so there are also career opportunities and ways that you can engage with those things later on. And of course in the UK, we have this thriving NGO sector which touches on a lot of topics: the environment, new social issues, new social movements, a lot of the things that we are discussing in our degree. You can get a feel not only for places you want to work in but even countries you want to work in – there's a big variety.
There's also a big possibility for further study. We've had students from London Met who went on to really good universities to do their master's. I think this sequence makes a lot of sense. Starting from a place like London Met, a place where in your formative views as a student you're taken really good care of, and then you're perhaps ready to move on to a bit of a higher challenge.
Is there a particular resource you can recommend which is helpful for students who are preparing to study an International Relations degree?
I would say try to get themselves involved a bit with some of the serious press, try reading the news in a critical way. I know that a lot of students and a lot of young people these days get their information from social media. In some terms we actually teach about social media, we teach about digital diplomacy. I would really advise students not to be intimidated, to go to some authoritative sources of information and start engaging with them in order to understand them straight from the source. We as teachers provide this impetus, this direction, but ultimately not only as students but as citizens they should read the good newspapers from all parts of the aisle, go on the website of the Government, go on the website of the EU, go to the website of the United Nations and go on the website of the US Congress. This information is there for you to make up your own mind about, and when you come to write your essays these are the places we want you to go to find your information. You want to have first-hand information so you become your own filter.
What about your own career path, how did you get to where you are today?
Through travelling, through a lot of travelling. There's nothing really amazing about my career path, I finished my PhD in Florence then spent a few years bouncing around because that's the academic market nowadays. I taught in Ireland for a year and a half and then moved to London and worked in Chatham House, the Royal Institute for International Affairs, for half a year. I'm still affiliated with them. I worked at the London School of Economics as a one-year fellow, then I taught for two years at King's College before spending a year in America at Harvard. At Harvard I also did a Fulbright scholarship – and after that I got my job at London Met.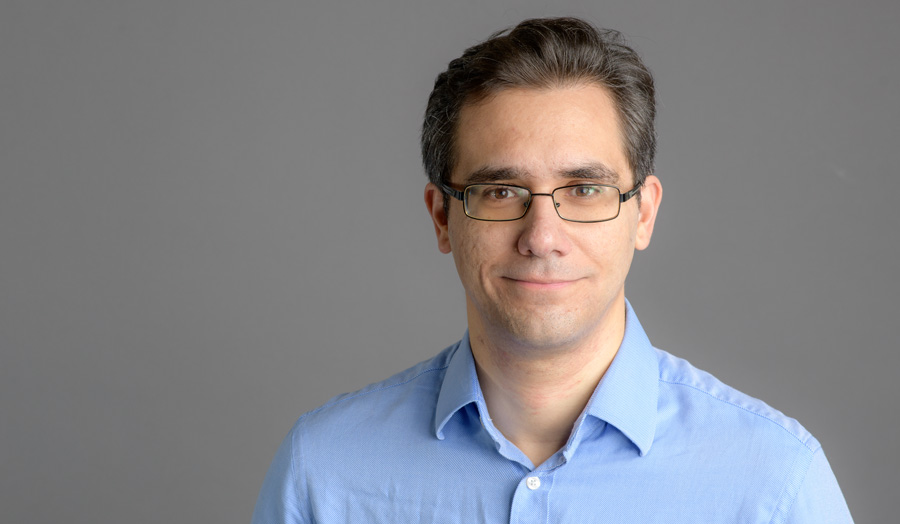 "I think we are bringing a very new, novel, critical perspective that students in London Met always find very interesting..."