Dr Angelos is a senior lecturer in Politics and International Relations, School of Social Sciences.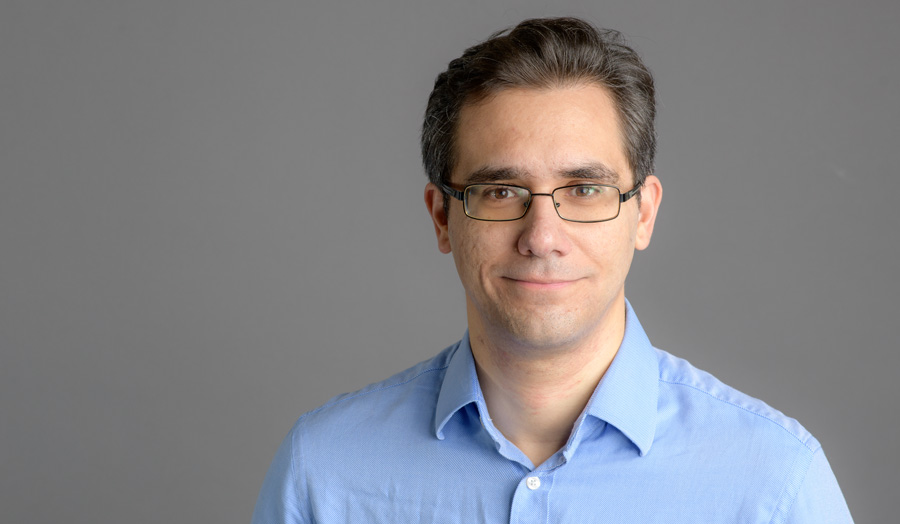 Angelos Chryssogelos
Angelos Chryssogelos is a senior lecturer in politics and international relations at the School of Social Sciences, London Metropolitan University. He studied in Greece and the Netherlands and received his doctorate from the European University Institute in Florence. He has been a National Bank of Greece Postdoctoral Fellow at the Hellenic Observatory of the London School of Economics (2015–16), a Berggruen-Weatherhead Research Fellow at the Global Populism research cluster of the Weatherhead Center, Harvard University (2018–19) and a Fulbright-Schuman Scholar at SAIS Johns Hopkins (2019). In the 2020–21 academic year, he is a Jean Monnet Fellow at the Robert Schuman Centre for Advanced Studies of the EUI. He is the author of Party Systems and Foreign Policy Change in Liberal Democracies (Routledge, 2021). His articles have appeared in, among others, Foreign Policy Analysis, Comparative European Politics, Journal of European Integration, Politics, Journal of Common Market Studies and European Foreign Affairs Review. He co-edited the 2017 Special Issue 'Populism in World Politics' of the International Political Science Review. He is research associate of the Martens Centre and associate fellow of the Europe Programme of Chatham House.
Angelos' research interests lie in international relations, European politics, EU studies and comparative politics, with particular interest in foreign policy analysis and the intersection of domestic and international politics. He is a member of London Met's Global Diversities and Inequalities Research Centre.
Angelos' teaching interests lie in politics and international relations broadly defined, with prior teaching experience and substantial expertise in EU studies, European politics, foreign policy analysis and comparative politics. At London Met he is teaching in the Politics and International Relations (PIR) area, contributing to such modules as Introduction to International Relations and European Union Politics. He has also taken roles beyond his core expertise, eg teaching the module Racism and Ethnicity. He is a regular supervisor of BA, MA and professional placement projects.
Monograph
Editor
'Populism in World Politics', special issue of the International Political Science Review, 38(4), 2017 (with Vedi Hadiz)
Recent peer-reviewed publications
Europeanisation as de-politicisation, crisis as re-politicisation: the case of Greek foreign policy during the Eurozone crisis, Journal of European Integration, 41(5): 605-621, 2019
State transformation and populism: From the internationalized to the neo-sovereign state?, Politics, published online, doi: 10.1177/0263395718803830, 2018 - Populism in Foreign Policy, Oxford Research Encyclopedia of Foreign Policy Analysis, 2018
The people in the 'here and now': Populism, modernization and the state in Greece, International Political Science Review 38(4): 473-487, 2017
Transnational European Party Federations as EU Foreign Policy Actors: The Activities of Europarties in Eastern Partnership States, Journal of Common Market Studies 55(2), 257-274, 2017
Selected policy publications
The EU's Crisis of Governance and European Foreign Policy, London: Chatham House, 2016
Dr Angelos Chryssogelos
Senior Lecturer in Politics and International Relations
School of Social Sciences
Twitter: @AChryssogelos