Angelos is Lecturer in Politics and International Relations at the School of Social Sciences. He studied in Greece (University of Athens BA, MSc) and Holland (Leiden University MA) and holds a doctorate in politics from the European University Institute in Florence. In the past he held teaching and research positions at LSE and King's College London. In 2018-19 he was Berggruen-Weatherhead research fellow in the Global Populism cluster of the Weatherhead Center at Harvard and, immediately prior to joining London Met, a Fulbright-Schuman scholar at SAIS Johns Hopkins. Next to his academic positions he has worked at, and remains affiliated, with various think tanks specializing in European affairs. He is an Associate Fellow of the Europe Programme of Chatham House and a Research Associate of the Martens Centre in Brussels.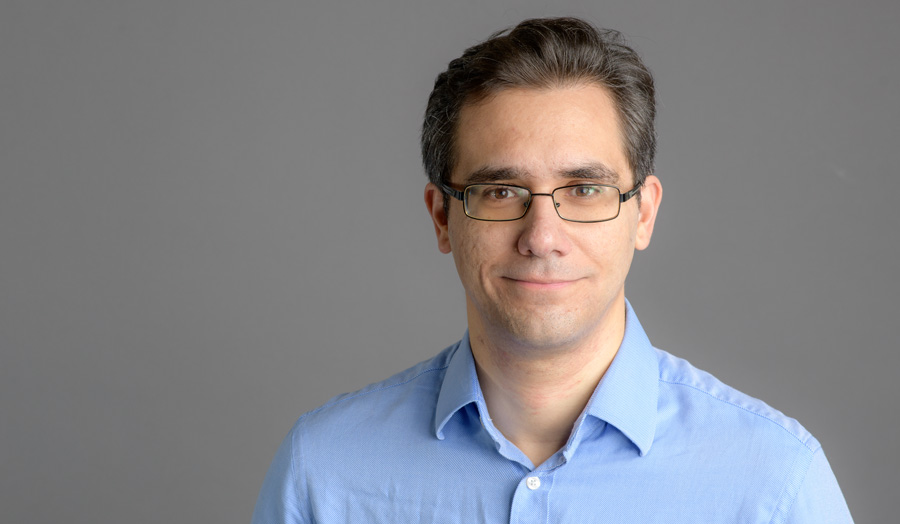 Angelos Chryssogelos
Teaching and interests
Angelos' teaching interests lie in politics and international relations broadly defined, with prior teaching experience and substantial expertise in EU studies, European politics, foreign policy analysis and comparative politics. Reflecting his ongoing research interests, he will develop modules on, among others, the external relations of the EU and populism in world politics to be taught at both UG and PG levels at London Met.
Publications
Monograph
Party Politics and Foreign Policy, Routledge (forth. 2020)
Editor
'Populism in World Politics', special issue of the International Political Science Review, 38(4), 2017 (with Vedi Hadiz)
Recent peer-reviewed publications
Europeanisation as de-politicisation, crisis as re-politicisation: the case of Greek foreign policy during the Eurozone crisis, Journal of European Integration, 41(5): 605-621, 2019
State transformation and populism: From the internationalized to the neo-sovereign state?, Politics, published online, doi: 10.1177/0263395718803830, 2018 - Populism in Foreign Policy, Oxford Research Encyclopedia of Foreign Policy Analysis, 2018
The people in the 'here and now': Populism, modernization and the state in Greece, International Political Science Review 38(4): 473-487, 2017
Transnational European Party Federations as EU Foreign Policy Actors: The Activities of Europarties in Eastern Partnership States, Journal of Common Market Studies 55(2), 257-274, 2017
Selected policy publications
The EU's Crisis of Governance and European Foreign Policy, London: Chatham House, 2016
Available for
Angelos has extensive experience talking to the media and is happy to offer commentary on a range of issues pertaining to European politics, populism and the contemporary challenges to democracy, the EU and its place in the world, Greek politics and society, and European public affairs generally.
Featured commentary or interviews
BBC World News, BBC World Service, CNBC, CNN, Al Jazeera, Bloomberg, Financial Times, Washington Post, The Guardian etc. He has spoken to media from Canada, South Africa, Japan, Belgium, Denmark, Chile, Greece, Cyprus etc.
Opinion pieces
Regular columnist on world affairs for Greek daily 'Ta Nea'.
Regular contributor of online opinion for Chatham House expert comment, EU Observer, Open Democracy, LSE EUROPP etc.
Recent commentary
Contact Angelos
Dr Angelos Chryssogelos
Lecturer in Politics and International Relations
School of Social Sciences
Twitter: @AChryssogelos