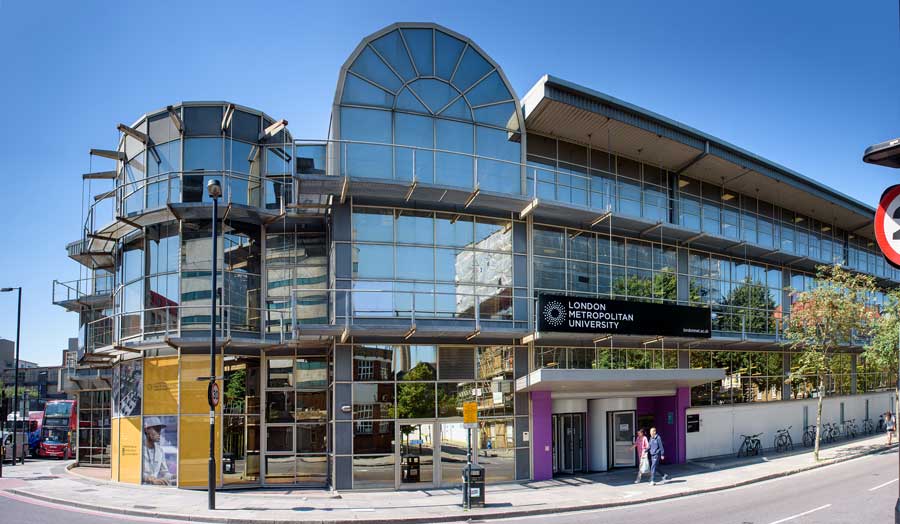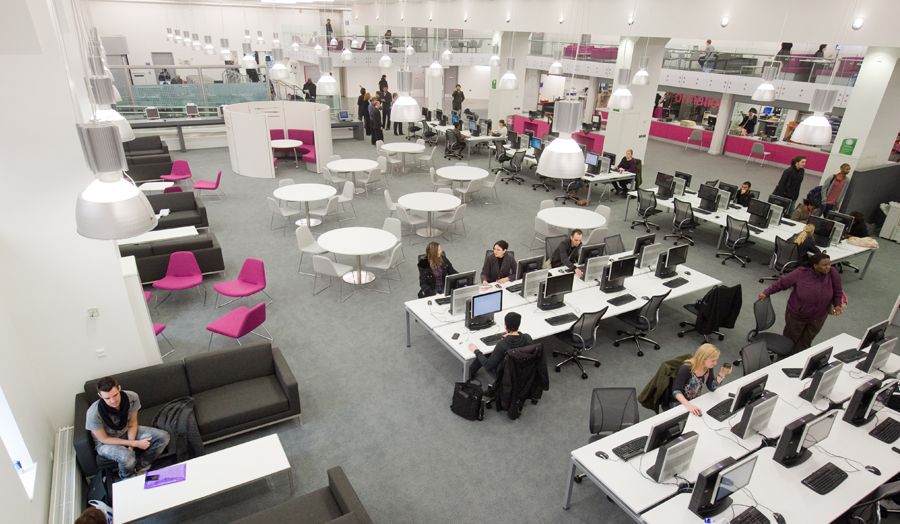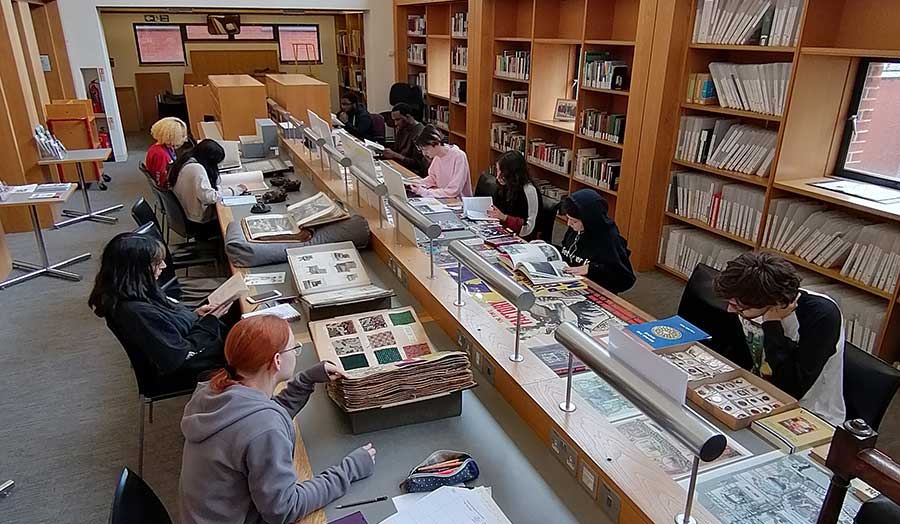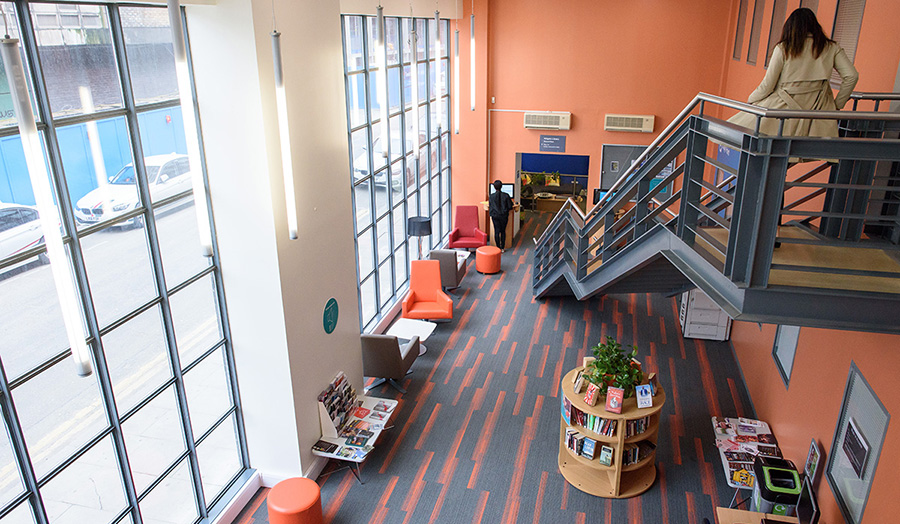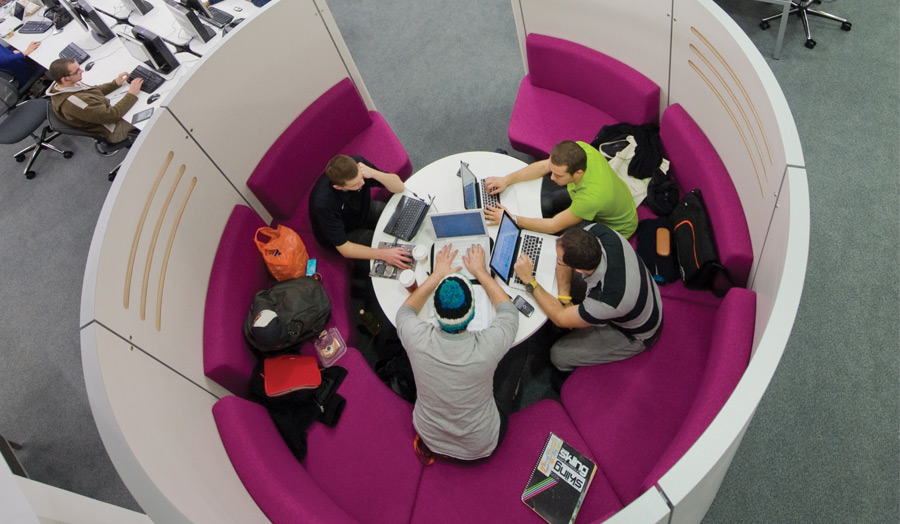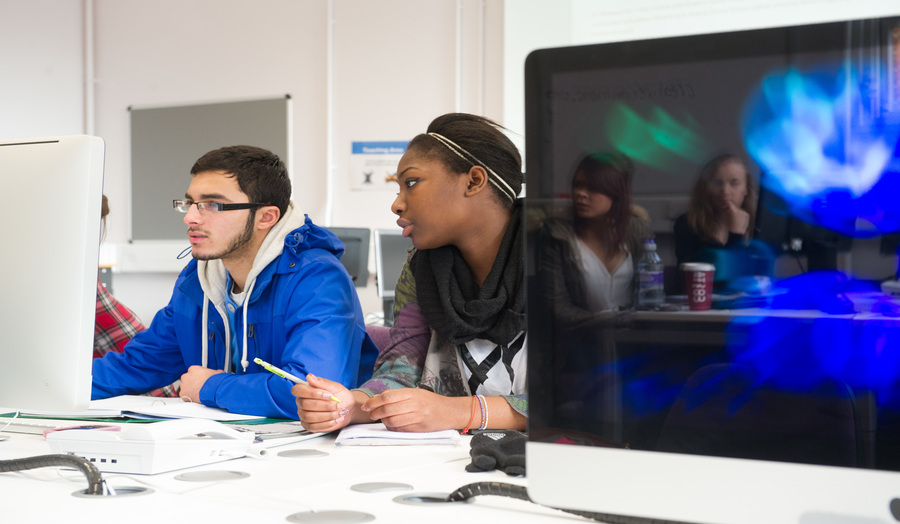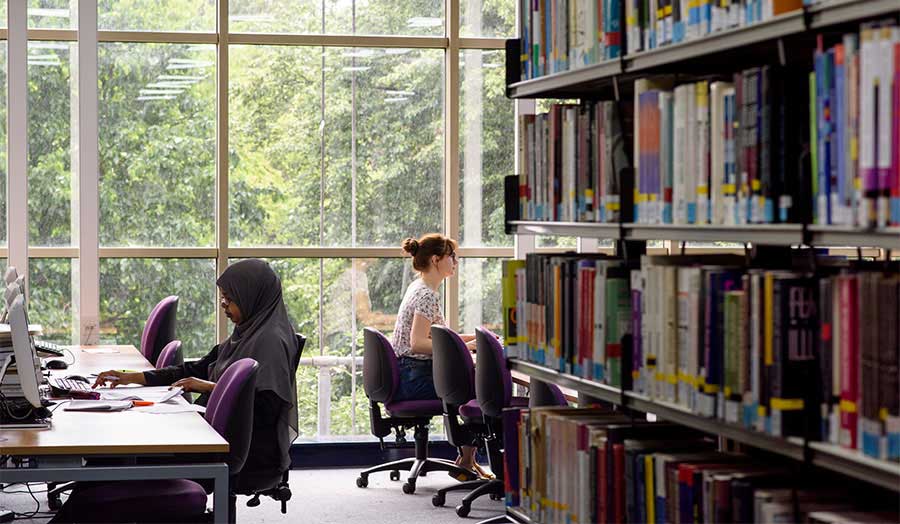 Library Services, supporting your success
With a wide range of study areas and facilities, access to extensive study materials and helpful and well-informed staff, our library services are here to help you succeed.
Our collections are a mix of on-shelf materials and online resources providing access to over 265,000 printed books, 463,000 e-books and 80,000 e-journals titles from over 200 different publishers. As well as reading for study, we have a popular reading-for-pleasure collection – research shows that reading for pleasure can help student achievement. As a London Met student you'll be able to use our online catalogue to search or browse our print and electronic collections. If you need help locating items in our collections, our staff at the library information desks will be happy to help.
While studying at London Met you will also have access to our Special Collections.
We're members of The Society of College, National and University Libraries (SCONUL) Access Scheme, which allows our students and staff to use the libraries of other universities with the same membership.
Our excellent facilities
Our two libraries support students and staff in the University's five academic schools. During our long opening hours, you'll be able to pay us a visit to access our range of resources. Our e-resources are also available 24/7, on and off campus.
Study spaces within the libraries are divided into zones for group and silent study. Our libraries also have group study rooms and collaborative working desks where you can attach your own device to the large monitors and make use of plenty of fixed computers (PCs and Macs) and Wi-Fi. You can also borrow a laptop for up to four hours for use on or off site.
Aldgate Library also provides a photography room as well as a superb materials and products collection for designers.
Training in information seeking and research skills support
Our team of Academic Liaison Librarians are available to guide and advise you so that you become confident and skilled when using a broad range of library resources. The Academic Liaison Librarians can help with search strategies and provide advice on the most appropriate e-resources to use. You'll get to meet them when they provide library inductions as part of your course, or you can arrange a personal appointment. Getting the maximum benefit from the library and its resources will help you to reach your academic potential.
Whether you have assignments, essays, projects, dissertations or a group presentation to prepare for, our library staff will help you make the best use of the resources and facilities on offer here at London Met.
The Special Collections, which include our University Archive, constitute a valuable resource for research activity in a number of areas for students, staff and external visitors and can be accessed via our online catalogue. They are 'special' because, in many cases, component materials are unique and therefore irreplaceable. They consist of the following principal collections:
Details of other smaller collections can be found by visiting the Special Collections webpages.
London Met students and staff don't need an appointment to see anything held in the Special Collections reading room. If you want to see anything from the stores, where most of our material is held, we ask that you let us know in advance so we can make sure it's ready for you. External researchers always need an appointment. You can contact us by emailing specialcollections@londonmet.ac.uk.
"One of the few tangible remnants of the generation of Irish migrants from the 1950s and 60s are the recordings of these famous music sessions in a small pub in north London" — Debbie Kilbride, BBC producer, in reference to part of London Met's Archive of the Irish in Britain.
Current students and staff
Further research help is offered on our library webpages.
Get an overview of our subject guides, meet your librarian and find out when and where subject drop-in help sessions take place.
Staff and students from other universities
We are members of SCONUL Access, a scheme which allows users from many other universities to borrow or use books and journals at London Met's libraries. Find out if and how you can apply for a SCONUL Access card.
Alumni
Our alumni have reference access to our libraries with an alumni membership card. Paying a small fee allows alumni to borrow books.
Members of the public and students from non-SCONUL institutions
For other visitors, there are different options that involve a small charge. Prior to arranging a visit, it is best to find out what's on offer and to prepare for your visit by first exploring what is available via the library catalogue or our materials and products collections. You may access this selection of visitor e-resources whilst on London Met campuses using your mobile device, although access for commercial activity is prohibited.
Have a look at further information for alumni and other visitors and also check out our opening hours, contact details and site locations.