London Met is committed to supporting estranged students during their time at university.
We have lots of extra support available to help you throughout your entire student journey, from the moment you apply, throughout your studies and even after your graduation.
1. Do I qualify as an estranged student (for independent student status)?
Following the Student Finance England definition, a student might be defined as estranged if they can show they have little or no contact with their biological or adoptive parents and they receive no physical or financial support from them either.
To qualify for independent status through estrangement, the student will need to prove the lack of contact with their parents is permanent. We would normally expect the student to have had no contact with their parents for at least 12 months, although this may not apply in exceptional circumstances.

If a student wants to apply for independent status because they're estranged from their parents, they must provide confirmation from a professional person, outside their family, who knows about their circumstances. That person must fill out an Estrangement Declaration form, which you can download from Student Finance England.
2. Checklist for sending evidence to Student Finance
Provide as many supporting statements as you can but make sure at least one of the statements is from an independent person with good standing in the community, who has known you for a substantial period of time and is not a relative or family friend.
Examples of evidence students could provide include:
a letter from your social worker, if you have one
if you claimed income support when you were under 18, a letter from your Jobcentre Plus office showing you were in receipt of benefits because of your situation
if your relationship with your parents broke down while you were at school or college, a letter from advice worker, personal tutor or teacher, confirming your circumstances
if you've visited your doctor because of problems relating to the breakdown of your relationship with your parents, a letter from your doctor to confirm your circumstances
You won't be able to apply for independent status just because you don't get on with your parents or because you don't live with them. Similarly, you won't automatically be able to apply for independent status because your parents refuse or don't want to provide details of their income.
3. Considering London Met?
We offer a variety of services to help you make the most of your time with us.
Advice on the financial support you may be entitled to from the government, the University and your local authority.

Accommodation advice

Finding accommodation for 365 days a year as well as on making applications to special programmes such as the UNITE foundation.
Someone to listen: our services offer regular catch ups with counsellors for any moral support or you can simply come to see our advisers for a chat when you like.

Students' Union

Meet students with similar life experiences to you.
4. Useful links
Buttle UK

Provides thousands of grants to young people in the UK, often when there is no other source of help available to them. One particular grant that might be available to estranged young people is the Students and Trainees Programme.

Brightside

Has some useful information for students whose parents are unwilling to provide their income details, as well as for estranged students finding it difficult to evidence their independence.

StandAlone

Is a charity set up to support people who are estranged from their family or children. They have produced a guide for students who are applying for independent status from Student Finance England and Wales.

Turn2us

Is a free service that helps people in financial need access welfare benefits, charitable grants and other financial help. Their website has a free and easy to use benefits calculator and grants search.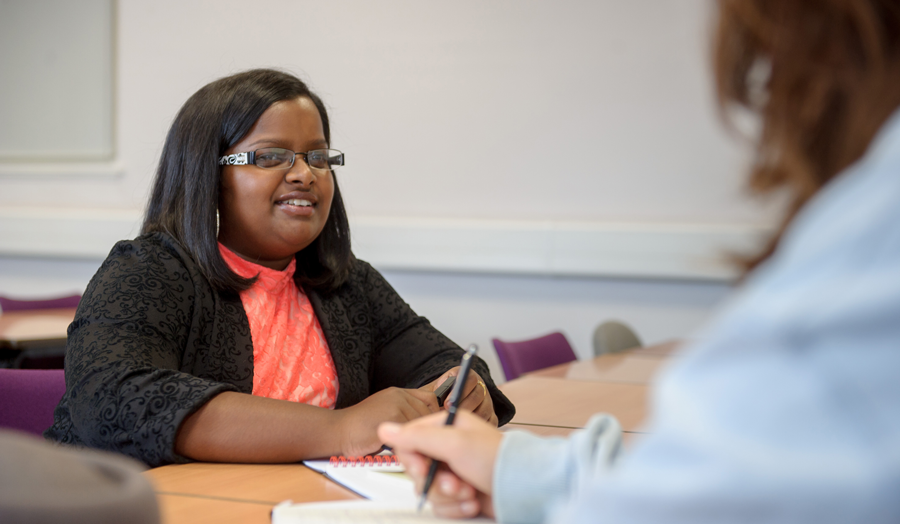 If you would like to know more about the support we offer estranged students or to book an appointment, .