A snapshot of tomorrow
Every year we're delighted by the efforts and innovation we witness in our student cohort for robotics courses here at London Met, and this year has been no different. Despite having to bow to the pressures that another year of pandemic has brought, the brilliant minds in our School have continued to thrive and bring us inspiring attitudes to learning, pertinent questions, joyful class moments and belief in a bright future. Well done to each and every one of you!
Doing us proud
Geza Tankovics, who recently graduated from our Computer Systems Engineering BEng, has been recognised by the Institution of Engineering and Technology (IET) for the engineering talent he showed over the course of his degree.
The IET Prize is awarded annually to outstanding students who are completing a course of study which has been accredited by the IET.
Hexa-what?
Innovation often requires explanation. Take a look at this Hexapod Robot poster by Amir Khalifeh which he produced as part of his graduating project. You can also hear Amir explain his project in the video below.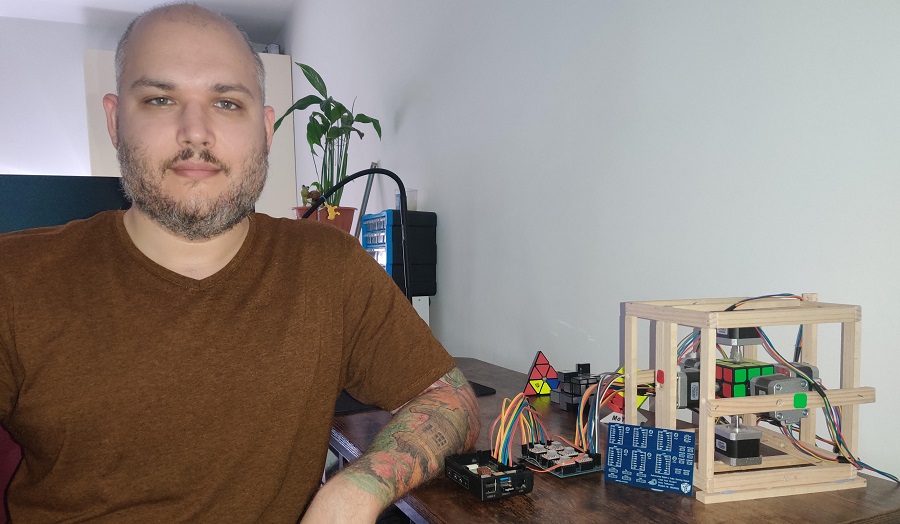 Student work
Student work by Geza Tankovics